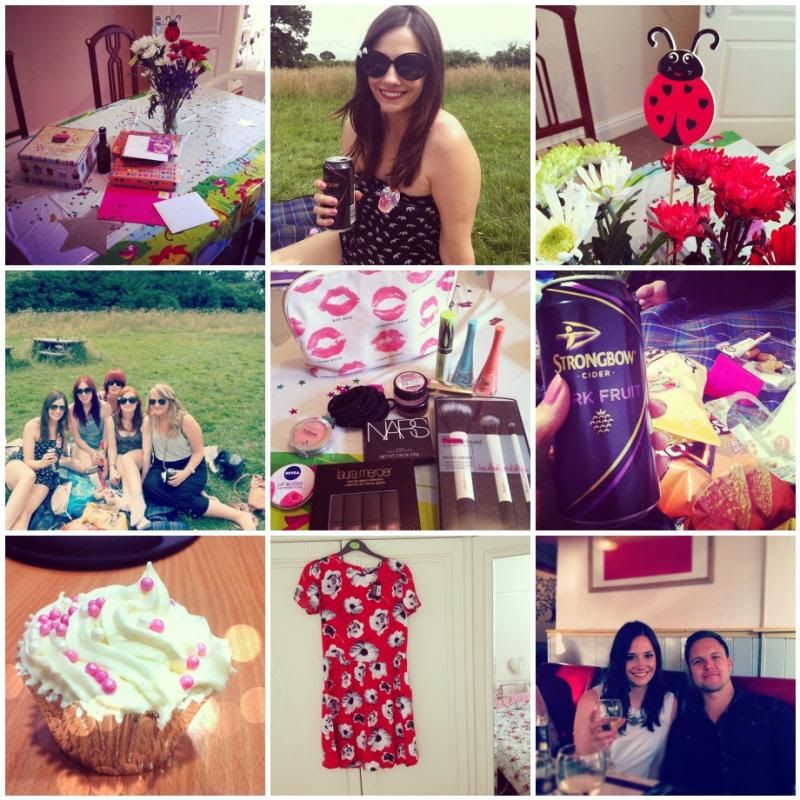 I am now officially the wrong side of 25, but hey when birthdays are as fun as this I say bring on the next (not too quickly though).
This seems like ages ago now but while I'm working my way through all of my holiday photos I thought it would be a nice idea so show you what I got up to on my birthday.
I was so lucky the weather was sunny so we decided to head down to our local woods and have a day filled with drinks, cocktail sausages and ball games, see I'm still young at heart! I opted to wear my cute elephant print playsuit from New Look which I absolutely love and is just the perfect outfit for the sunshine.
I have to say I was a bit spoiled with presents, my housemate got me 'That' Primark dress that I have seen so many people wearing but I don't mind I still love it. My sister got me a whole bag of beauty goodies, I did squeal a little when I found the Nars blush in Deep Throat! I may do a post on my pressies in more detail later this week.
In the evening we went for a curry, had a few too many wines and danced our socks off. My hangover the next day was the worst I've had for years and that's how I know I'm getting old! O well, they say you learn with age right?