I love writing posts like this because it means my holiday is almost here! I actually really enjoy sorting through all of my favourite bits and deciding what to take with me and I find it really highlights the products I can't bear to be without.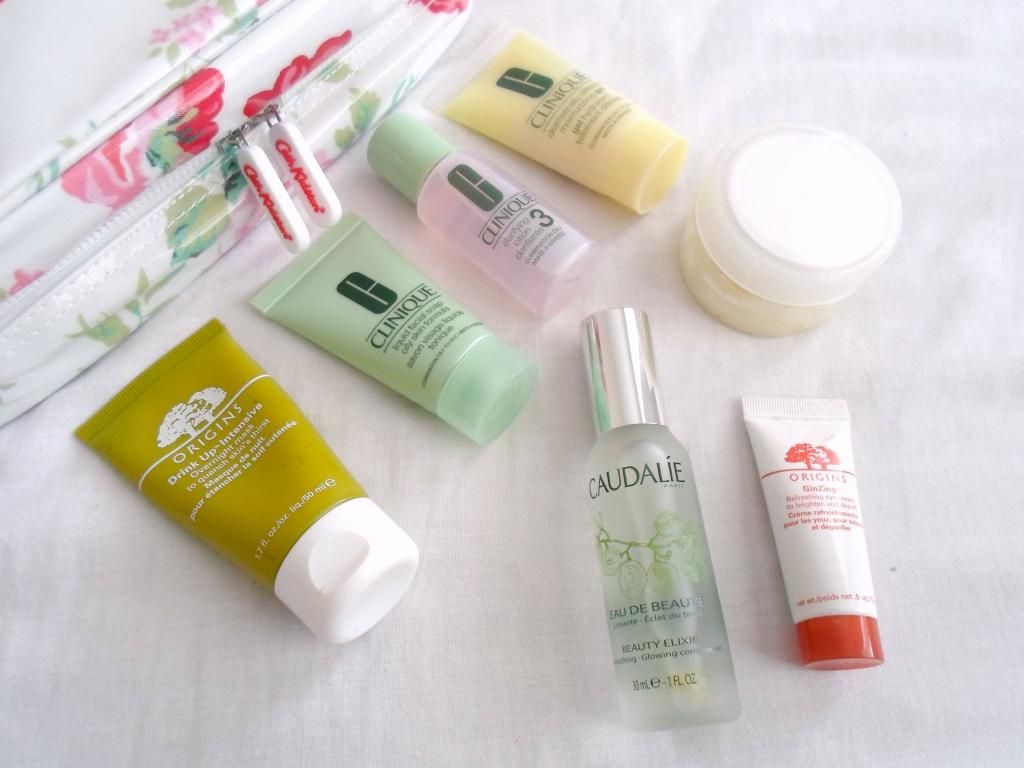 Skincare: Clinique was the first high end skincare brand I ever purchased but drifted away after giving into hype from Liz Earle and Emma Hardie, so I'm really excited to use these little miniature I got with a recent purchase. Origins had to make an appearance the Drink up mask is my absolute fave and will be great for keeping my skin hydrated. I also went for the Ginzing eye cream to help me from looking jet lagged. I've depotted some of my Monu Cleansing balm to give my skin a good cleanse at the end of the day. Last of all is the Caudalie Beauty Elixir which I will be using throughout the day to refresh my skin.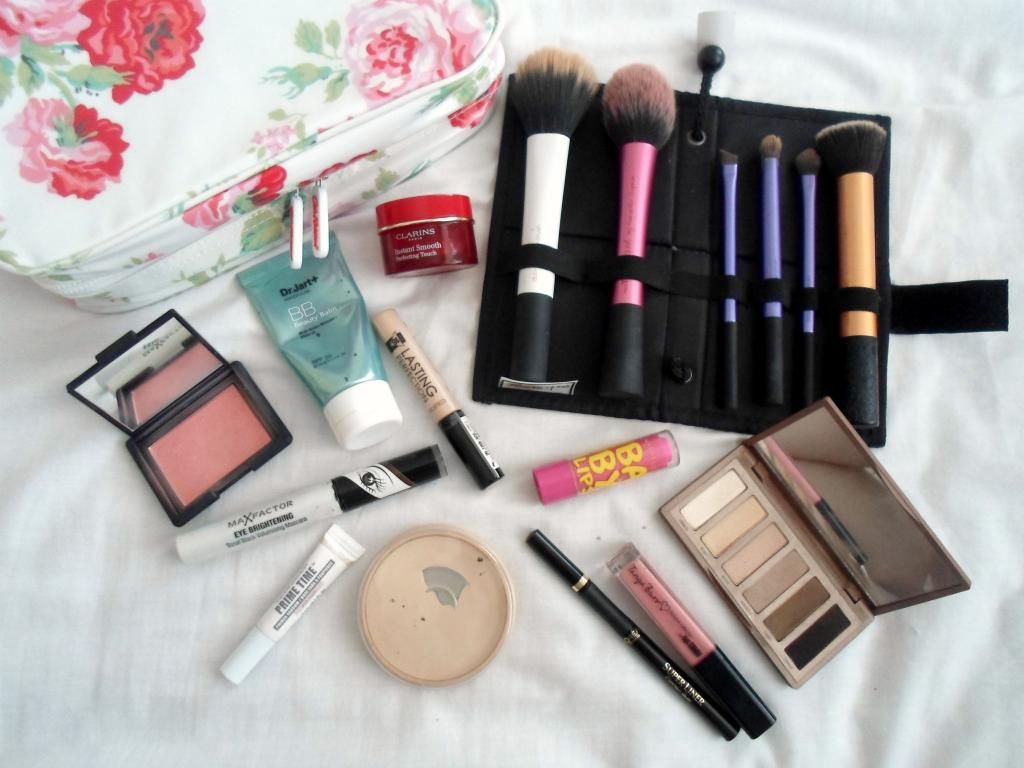 Make Up: I never really wear make up when I go to hot places but I do like to make an effort when we go out in the evening. Dr Jart is perfect for covering blemishes but also feels really light on the skin. The Collection concealer is great for under my eyes and any spots that may occur. I really love the Clarins Instant Smooth primer and I find I need to use less BB cream when I use this. I'm only taking the Urban Decay Naked Basics for my eyes as it's so small and compact and I can use this for my brows as well as my eyes, the Bare minerals Primer will help keep this in place or just looks nice on its own. I'm taking my Rimmel stay matte powder to use over my T zone in the evening just to try and stop me from looking to sweaty! For blush I'm using Nars Deep Throat, I might not use this depending on how red my face gets (pale girl problems) but I at least want the option. For eyes just the L'oreal super liner and Max Factor Eye Brightening mascara, then finishing off with either the Maybelline Baby lips in Pink Punch or Tanya Burr Lip gloss in Afternoon tea, simple. For Brushes I have an array of Real Techniques brushes which I use every day. The core Collection came with the handy brush roll so perfect for travelling.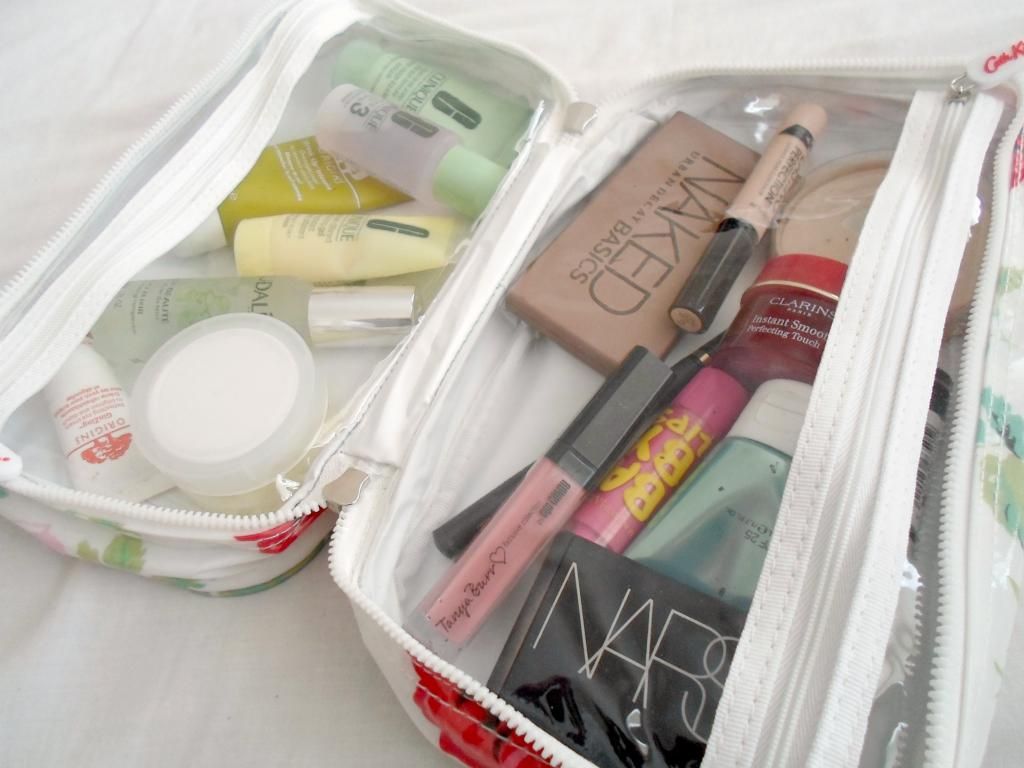 I'm packing all of this into my gorgeous Cath Kidston Travel bag, I have another like this but I found this on the Asos sale and I just couldn't resist the pattern.
So the essentials are all packed bring on the holiday!