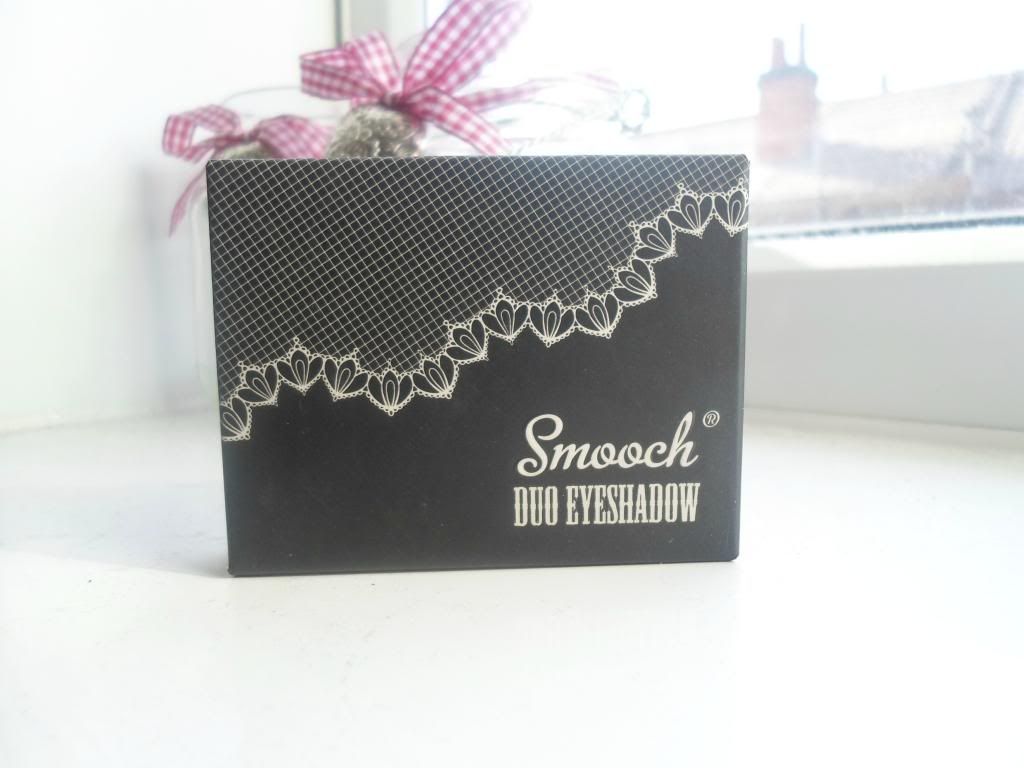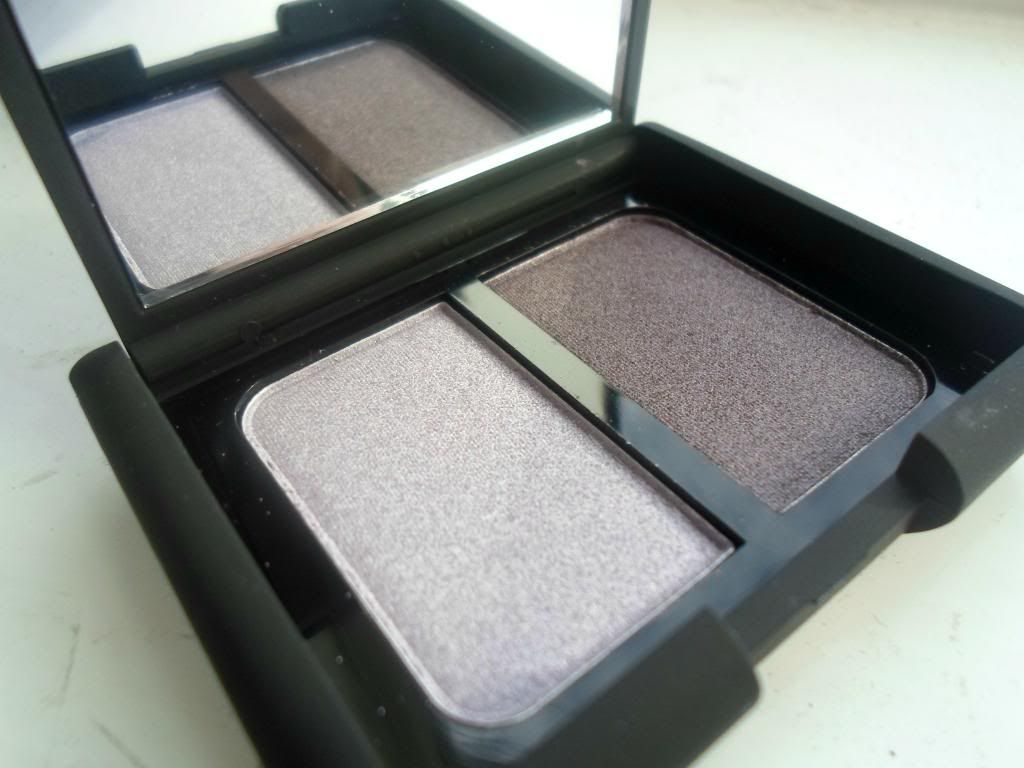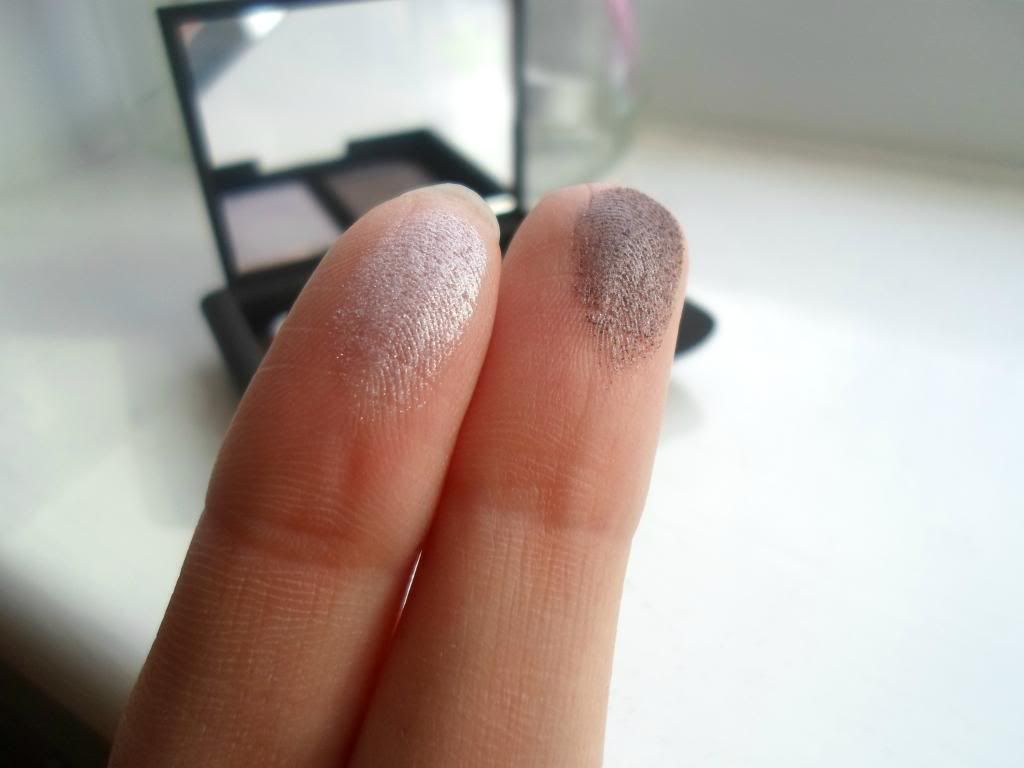 Purple Haze Eye Duo*
When it comes to eye shadows I'm usually a neutrals kind of girl but sometimes a hint of sparkle in the pan is all it take to win me over.
Smooch isn't a brand I'm too familiar so I was really excited to try this. The first thing I noticed which I'm sure everyone else did looking at the pictures is the very Nars-esque packaging, It's pretty much exactly the same, even down to the textured matte finish.
Purple Haze is a lovely duo of metallic mauves. Purple isn't really my go to but I this duo is subtle enough to create a gorgeous smokey eye without looking too bold. The lighter colour is my favourite as I think it makes a great highlighter for the, it also looks great in the inner corner of your eyes. The pigmentation is good, I tend to use my Bare minerals Prime Time Primer as base and this holds the shadow in place as long as I need it.
Overall, I am impressed and I am interested to see what other colours they have to offer yes I'm talking neutrals again. I've tried to have a stalk on their
website
but it currently says 'coming soon' so I will need to keep my eyes peeled.
Have you tried anything from Smooch yet?