You can't beat a good night out with the girls, especially when it's a random Wednesday night. I can't help but feel a bit rebellious having a cheeky glass of red on a school night (I know, I'm wild) but mixed with a girlie gossip and fine dining you can't go wrong.
I'm so indecisive when it comes to picking a menu I change my mind so many times, and I get serious food envy if I think someone has made a better choice than me! But last night I think I was the winner.
Warm Tiger Prawn & Samphire Salad with Sun Dried Tomatoes and Pine Nuts
Seared Pollock Fillet Goats Cheese Risotto, Asparagus, Pan Fried Chorizo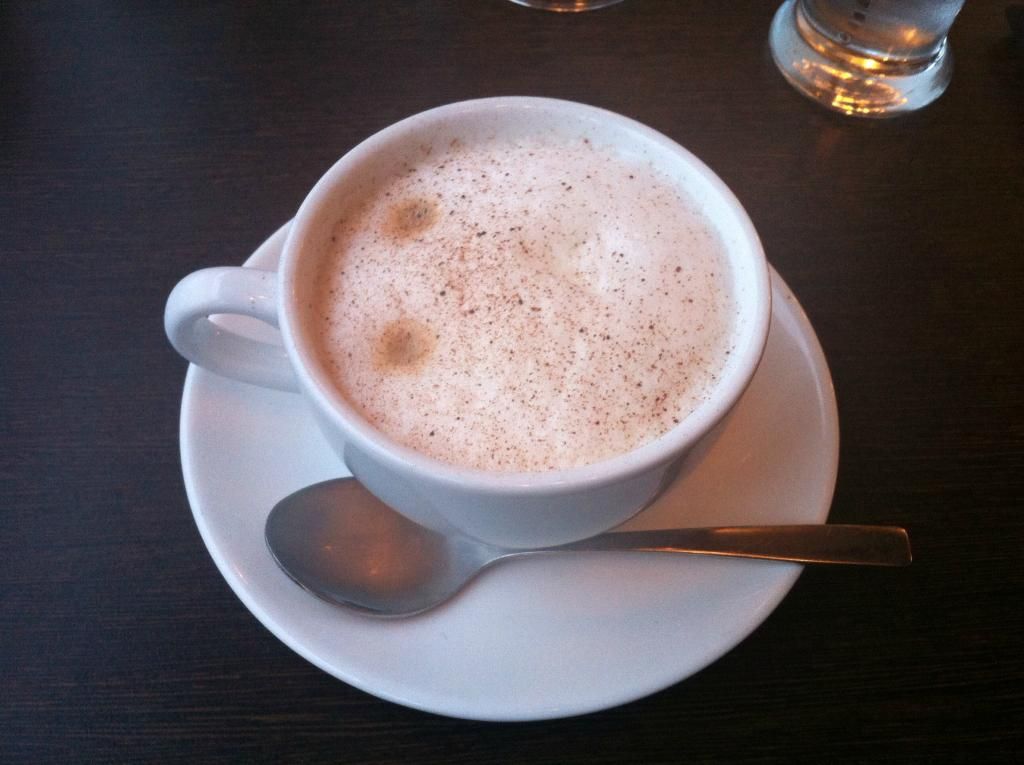 Cappuccino
After my 2 courses I was completely stuffed. Some of the girls ventured on and had a pudding and as amazing as they sounded, (Triple chocolate brownie mmmmm) I just couldn't do it and I decided a cappuccino was the way forward. I actually felt better for not having a pudding and a lot less guilty today!
How wild was your Wednesday? Friday tomorrow, come on weekend!