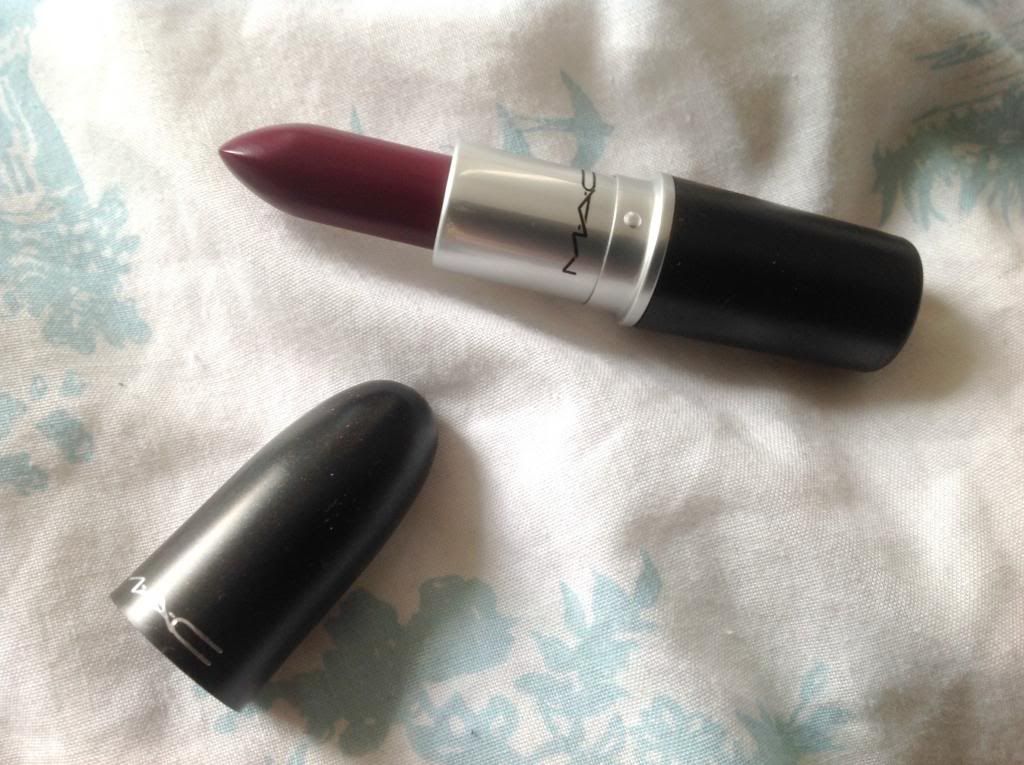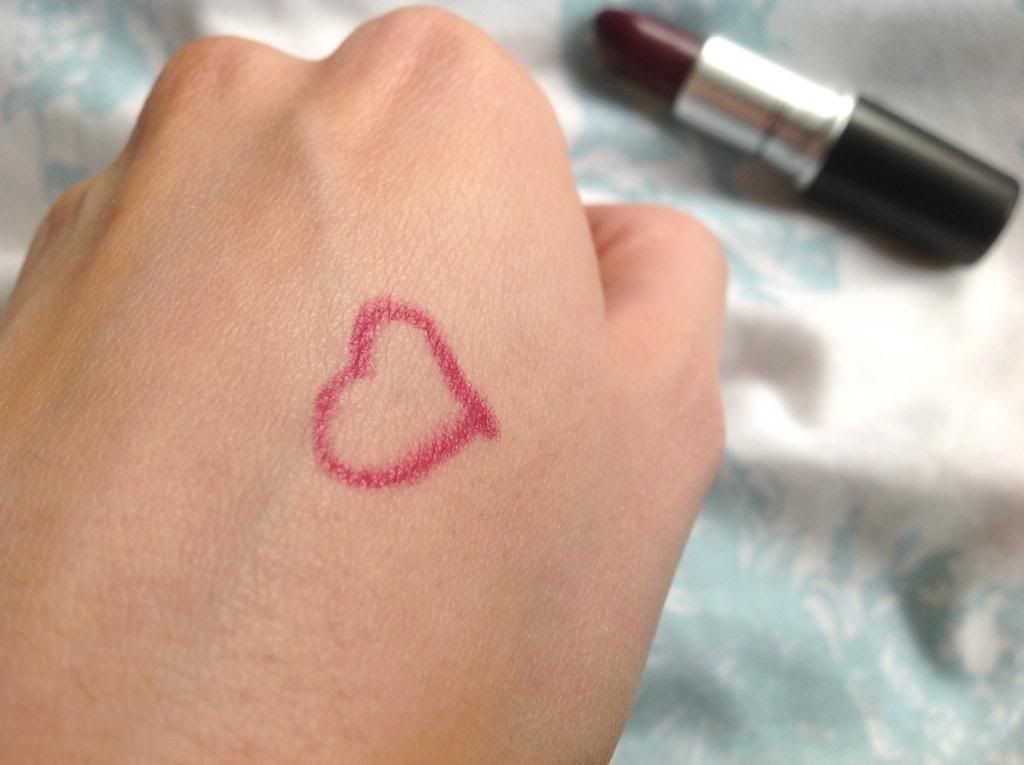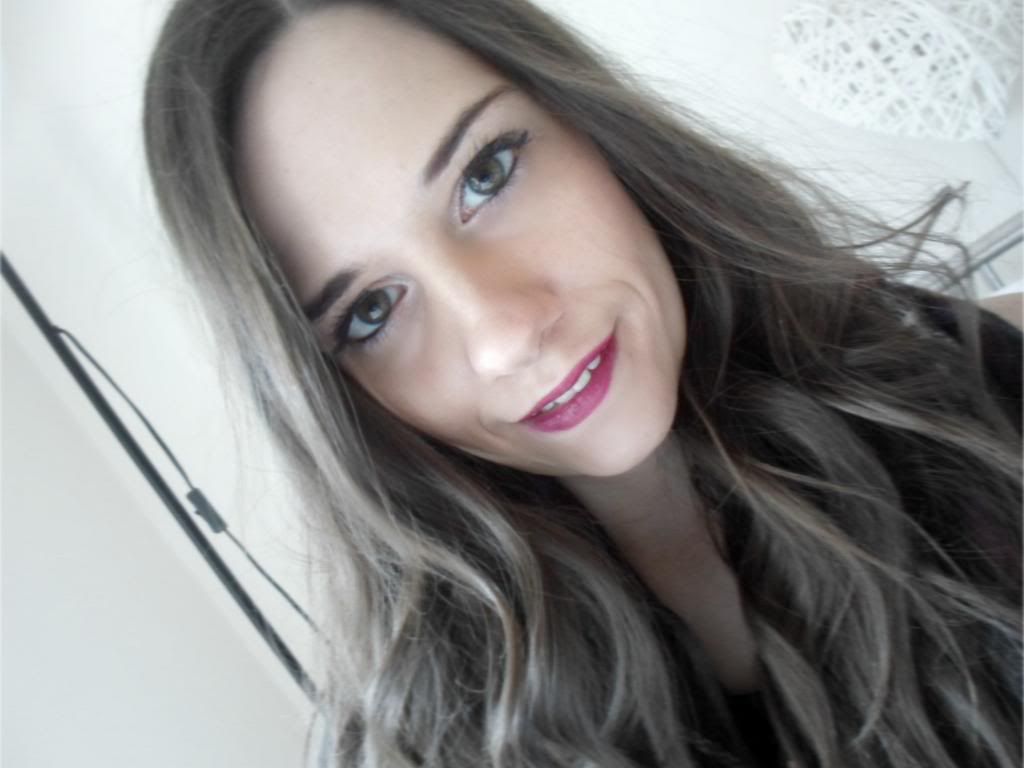 Rebel
I can't tell you how long this has been on my wishlist for, and thanks to a little Christmas money I decided this was the perfect time to purchase. When I got to the Mac counter a quick swatch on my hand completely sold it to me.
Rebel by Mac is a gorgeous vampy plum colour, which really adds a bit of edge to an everyday look, without going a bit too 'Goth' (god I haven't used that work in years but it felt appropriate!). I used to be so scared of wearing a dark lipstick but after lots of swatching and experimenting I actually think these dark burgundy colours suit my skin tone. In fact, this lipstick is one of those that will look perfect on the majority of skintones.
This lipstick has a satin finish which I really like, it applies easily, and has great staying power, I like the fact it isn't completely matte, the satin sheen finishes it off beautifully. It's very pigmented so I tend to apply it quite gently and build on it. Rebel has quickly become my go to lipstick for a night out and will be my first choice up right up until summer.
This is only my second Mac lipstick and it has definitely left me wanting more what colours do you recommend? I'd like a cute everyday pink colour.
Whats your favourite Mac lipstick?