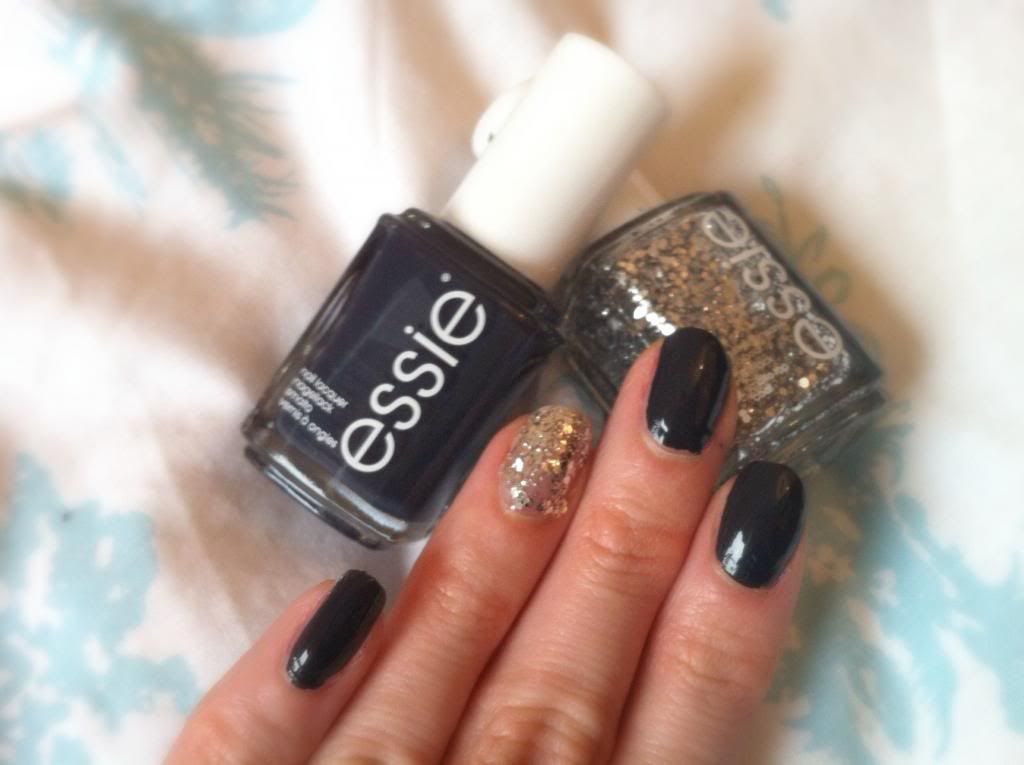 Bobbing for Baubles & Set In Stones
So I'm not sure if its someones sole job at Essie to sit and think up cute names for nail polishes but whoever it seem to get it right every time.
Twinkle Twinkle Little Star is a lovely little set that I got for Christmas which contains 2 beautiful polishes.
Bobbing for Baubles is a deep sophisticated sapphire colour, it leaves the most beautiful shine which I think looks really elegant. I love navy, its such a classic colour that's perfect for everyday wear, not too outrageous for work but still really grabs your attention.
For that added sparkle Set In Stones takes your nails from classic day time to night time glamour. I'm a big fan of glitter especially for a night out, I usually just like to do one nail to make it stand out more. As with all glitter polishes removing it is the bane of my life...maybe that's another reason I only wear it on one finger??
Anyway moaning aside I think this is another fabulous duo from Essie that will be seeing a lot of my nails in the near future.
Whats your favourite Essie colour?