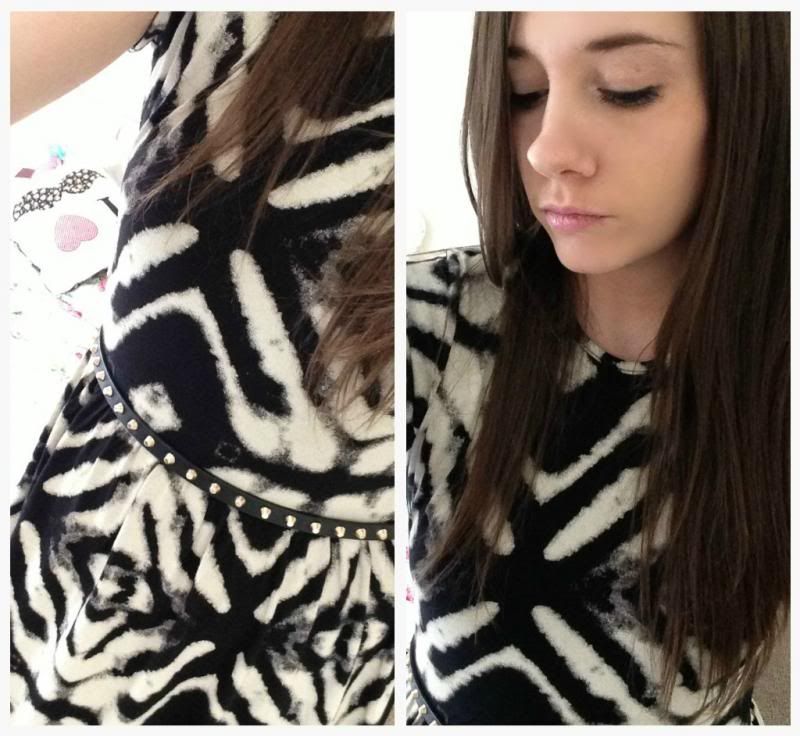 Dress:
Missguided
Belt and Boots:
New Look
Bag:
Select
A birthday party is always an excuse for a new dress and after browsing through countless websites, I knew I'd hit the jackpot when I stumbled across this beaut from
Missguided
.
Prints seem to be everywhere at the moment and I love the tie dye effect on this dress. The turn up sleeves make it more casual so it's also a great dress to wear in the day time and the skater skirt is really flattering. The best part about it is that it's only £14.99 which I think is an absolute bargain considering how nice and soft it feels
I gave it a bit more edge with a studded belt and clutch and a biker jacket, as let's face it it's still not warm enough out there for bare arms!
The night out itself included one too many jager bombs (I still don't know why I do these) and a very sore head in the morning, well it's a birthday you've got to go hard haven't you!?
I can't believe it's Monday morning already, the weekend will never be long enough but a least the sun is starting to make an appearance! How was your weekend?