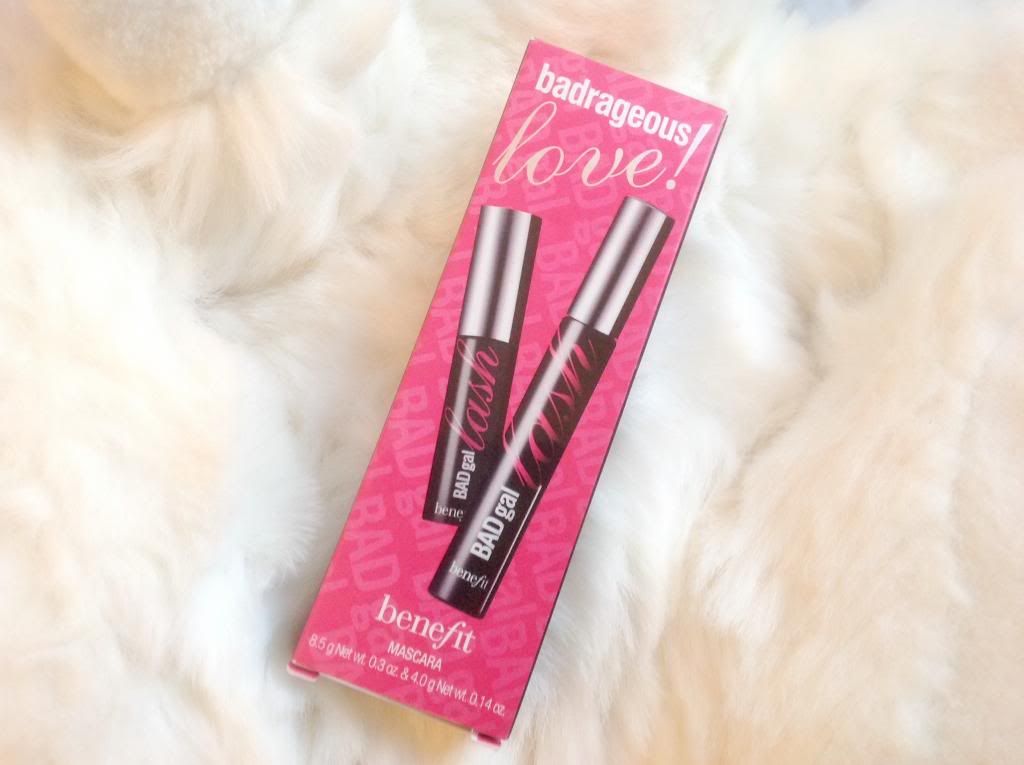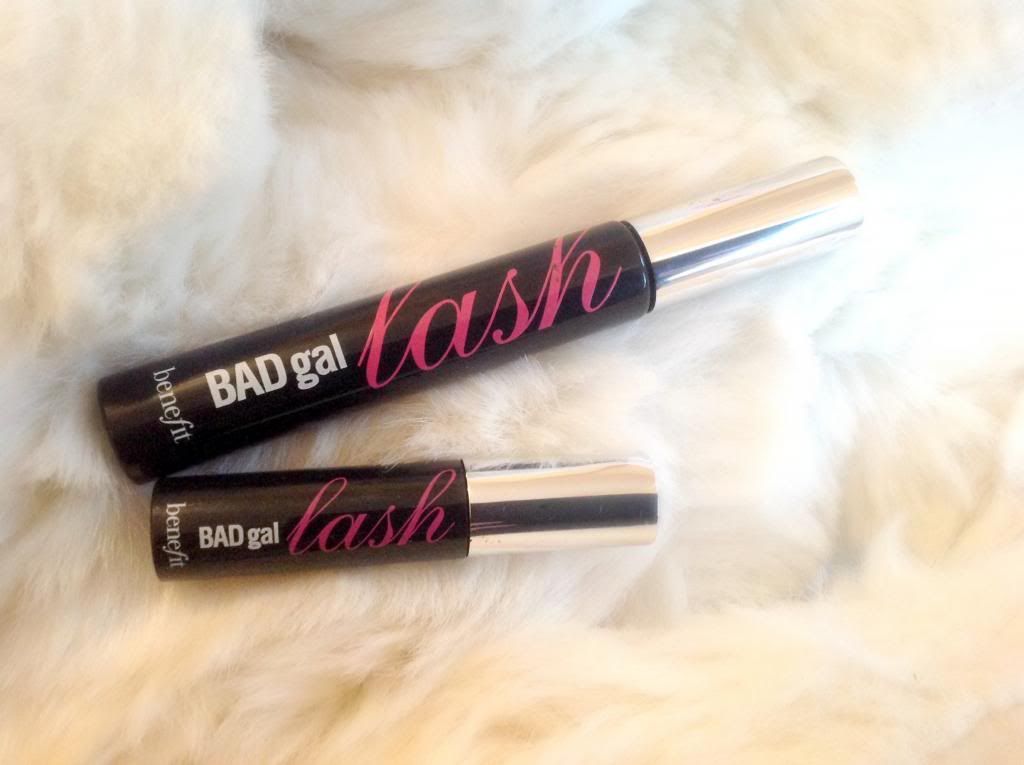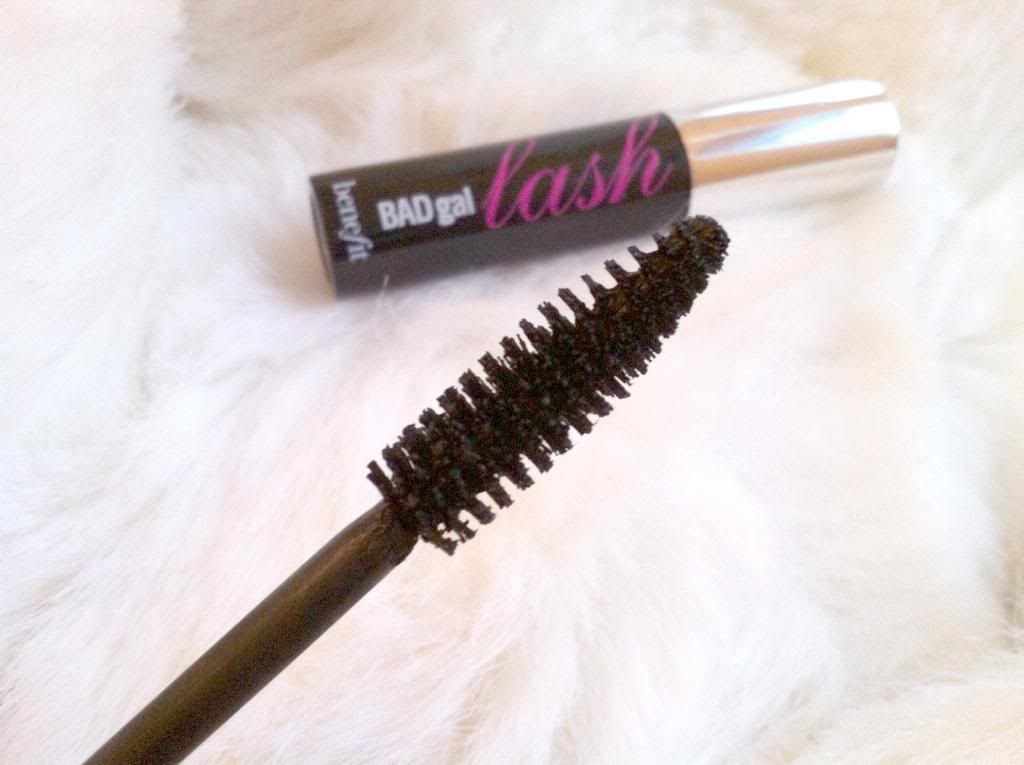 I received the
Benefit Bad Gal Lash Mascara
for Christmas, I've been meaning to write this review for a while and I think the reason I kept putting it off is because I had hoped that I would come to love it.
I'm going to get straight to the point and say I'm a bit disappointed with this product, not to be a negative Nelly but with brands like Benefit I always have really high hoped but unfortunately this mascara has left me a little underwhelmed.
First of all I find the brush way too big, far too much product comes out when you full the brush but yet I still find it quite difficult to transfer onto my eye lashes. When I finally get my desired look I actually think my lashes look flirty and fluttery, I think the photo here shows them off quite nicely. However this doesn't last I find that within a couple of hours the product has rubbed off under my eyes leaving me all panda like! Not a good look when going for coffee with the girls.
There is really no comparison between this and Benefits 'They're Real' mascara, the quality is miles apart.
Bad Gal Lash retails for £17.50 and to be honest there are mascaras on the high street that do a better job especially if you are looking for volume.
Sorry Benefit this one is just not for me.
Have you tried this? What's your favourite mascara?