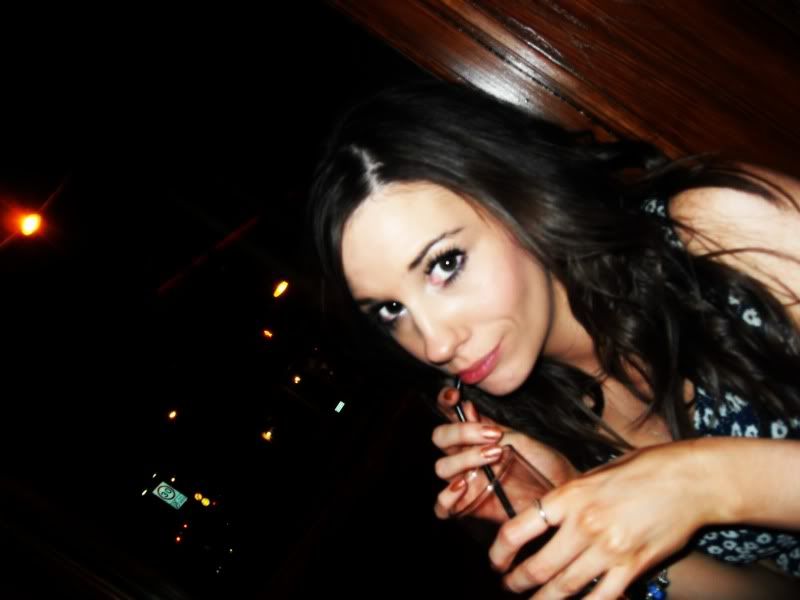 Happy New Year!
So it's the beginning of the year and everyone gets a new start, we all want to improve on last year whether its fitness, work or spending less money! We make promises to ourselves that often go out of the window after the first few days. This year I've decided to help me with my New Years Resolution I've decided that it would be a good idea if I have something to work towards, something to reward myself with.
My biggest battle is my weight. Now by no means am I obese but when I was younger I was a lot bigger so my insecurities are still there. In 2012 I put on over a stone and I can really feel it. People always say to me 'Don't be silly' or 'Where?' but I'm just so fed up of having that feeling of getting dressed and getting upset because either nothing looks good or things that are used to love now are just too tight. It really makes me feel insecure.

So what am I going to do about it?
♥
Gym (or some form of exercise) 3 times a week
I am a member of a gym which is literally just around the corner from me, I have no excuse, 45 mins after work 3 times a week should not be a problem. I also have the 30 Day Shred for that bit extra.
♥Cook my own healthy meals each night
My boyfriend and I cook a lot together but with his shifts a lot of time it's for convenience and stops at the chippie are a lot more common than they should be. Chicken, fish, veg and salad are now on the menu, no carbs after 6 and one treat meal a week.
♥

No alcohol throughout January
This one is because my boyfriend is taking part in the
'Dryathlon'
for
Cancer Research
. The Dryathlon involves getting people to sponsor you for giving up the booze for 1 month. Now this might not seem like a challenge to some of you but he loves a beer after work and has friends that own a pub so it's hard for him to avoid it sometimes. Lucky for me he is trying to shift his beer belly and be healthy with me so I am fully supporting him the whole way, of course giving up the wine will have health benefits for me too, and I hope to see the back of those dreaded drink related blemishes!

How will I reward myself?
I've decided to treat myself to one 'High end' product a month. A product that I cannot usually afford, something that would be a massive well done to myself. The big problem will be how can I choose just one haha.
At the moment I am really lusting after the Laura Mercier Silk Creme Foundation, it's pretty pricey at £33 for 30ml but all of your lovely reviews are making me crazy for it! So if by the end of January my criteria have been met I will take a trip to that glorious Laura Mercier counter.
I'm obviously not trying to lose the whole stone in a month, maybe an aim of ½ lb per week?
Do you think this is a good idea? What are your New Year Resolutions? I'll keep you posted, I might even do a few posts on my cooking but we will see how that works out!

I hope you all had a great NYE, mine wasn't as great as I wanted as the night before new years eve I became ill. The glamorous dinner party I had planned still went ahead but I couldn't drink or eat anything, what a great way to welcome the new year eh? Everyone else had a great time though which I suppose is what counts. Anyway i'm currently curled up on the sofa with a cup of tea watching Jeremy Kyle trying to feel better about myself, haha!