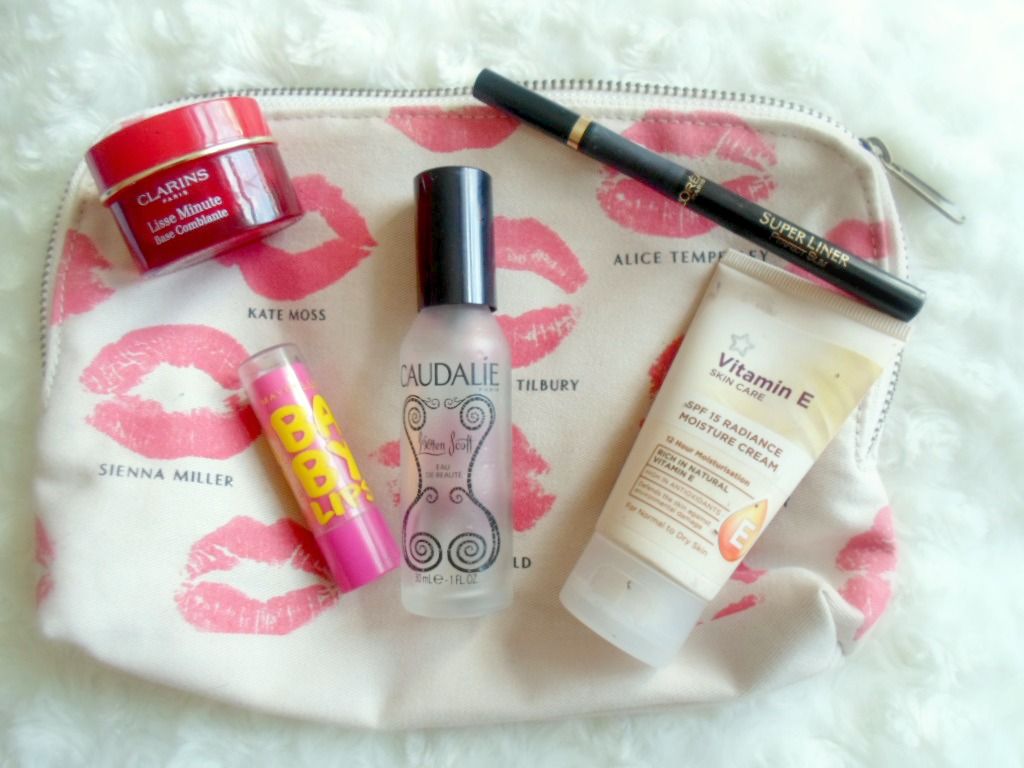 Clarins Instant Smooth Primer

♥ Maybelline Baby Lips

♥ Caudalie Beauty Elixir

♥ L'oreal Super Liner

♥ Vitamin E Moisture Radiance Cream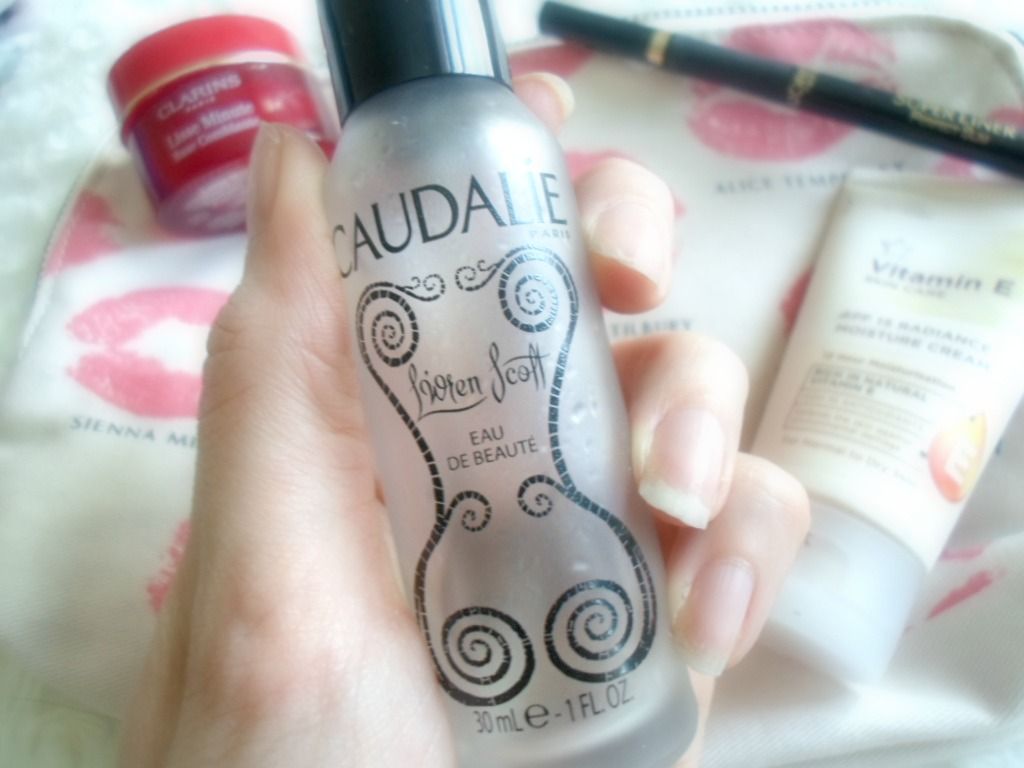 Caudalie Beauty Elixir
There was so much hype around this product when it first came out and I find its still a product I go back to again and again. I love the scent, how it refreshes my skin and how it works perfect as a setting spray. I'm almost out again so payday on Friday needs to hurry up!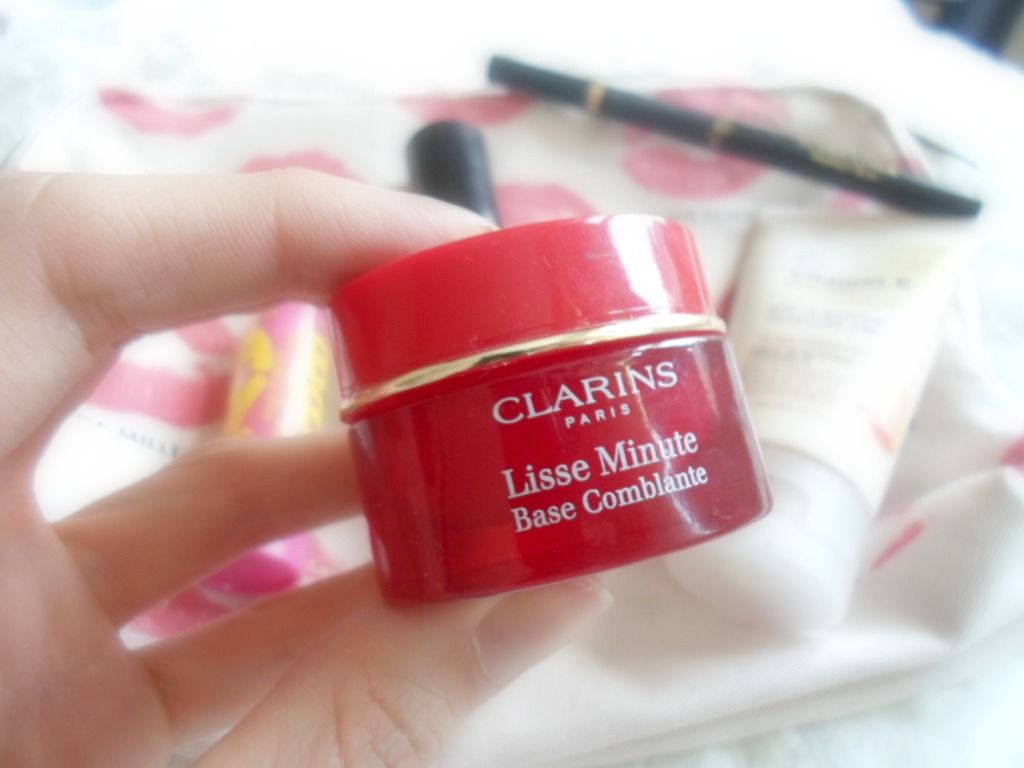 Clarins Instant Smooth Primer
This is by far the best primer that I have found for keeping my make up in place all day, but it is on the pricey side at £26 per tub. Lucky for me my sister didn't get on with this product so I have inherited a new tub. This leaves your skin feeling silky smooth, hides your pores and holds your make up in place perfectly. It's just a shame it isn't more affordable!
Vitamin E Radiance Moisture Cream
This is another product I have gone back to. I'm trying to save for my holiday so I have had to hold of splurging on my favourite Origins moisturiser, and when I walked past this in Superdrug I instantly remembered how much I loved this. It only costs £2.99 which is a complete bargain and it just gives my skin a gorgeous dewy finish. I would pay a lot more for this and will definitely not be forgetting about this again!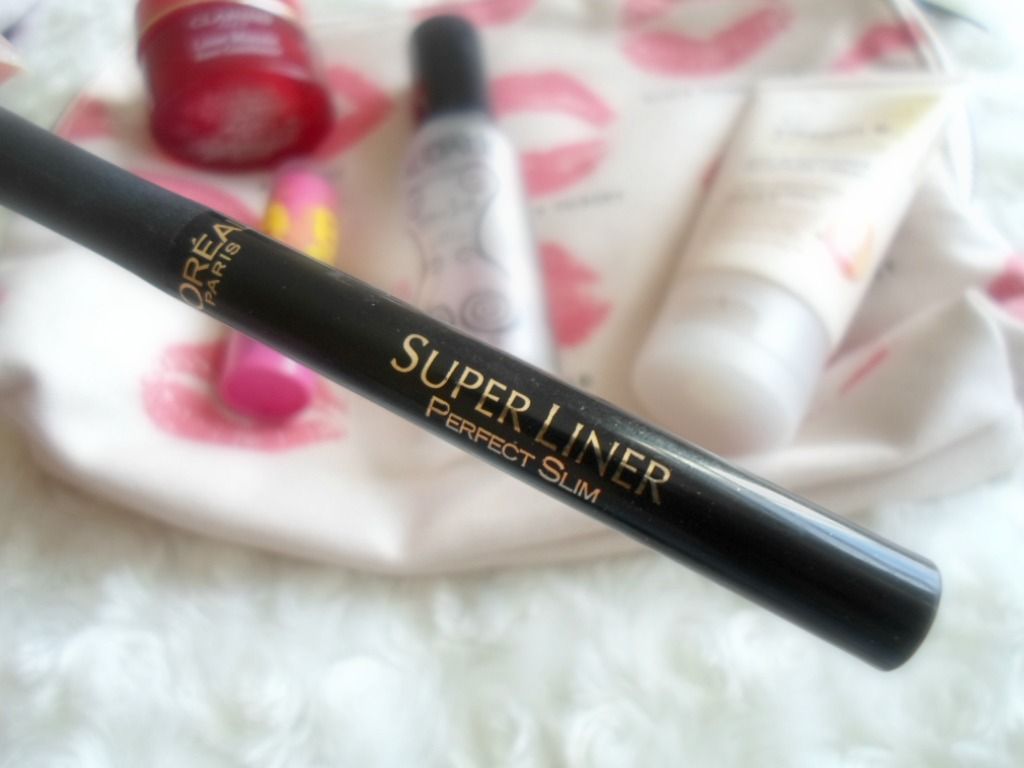 L'oreal Super Liner Perfect Slim
If like me you are just not skilled at a cat flick then this is the product for you. It is pretty much just like a felt tip making it easy to hold and apply. The nib is very fine so its super easy to use just above your lash line, it doesn't smudge and lasts all day so it's a winner in my book.
Maybelline Baby Lips Pink Punch
I'm not really one to wear lipstick every day, sometimes I just find it a bit ott to wear in the office. I have been loving the Baby lips in Pink Punch as it really keeps my lips nice and soft while adding a gorgeous subtle pink tone, perfect for everyday wear. These are also only £2.99 and so convenient to just throw into your handbag.
The make up bag is by Charlotte Tilbury and I just love it. Its elegant but still fun and a great size for traveling.
What products have you been loving lately?