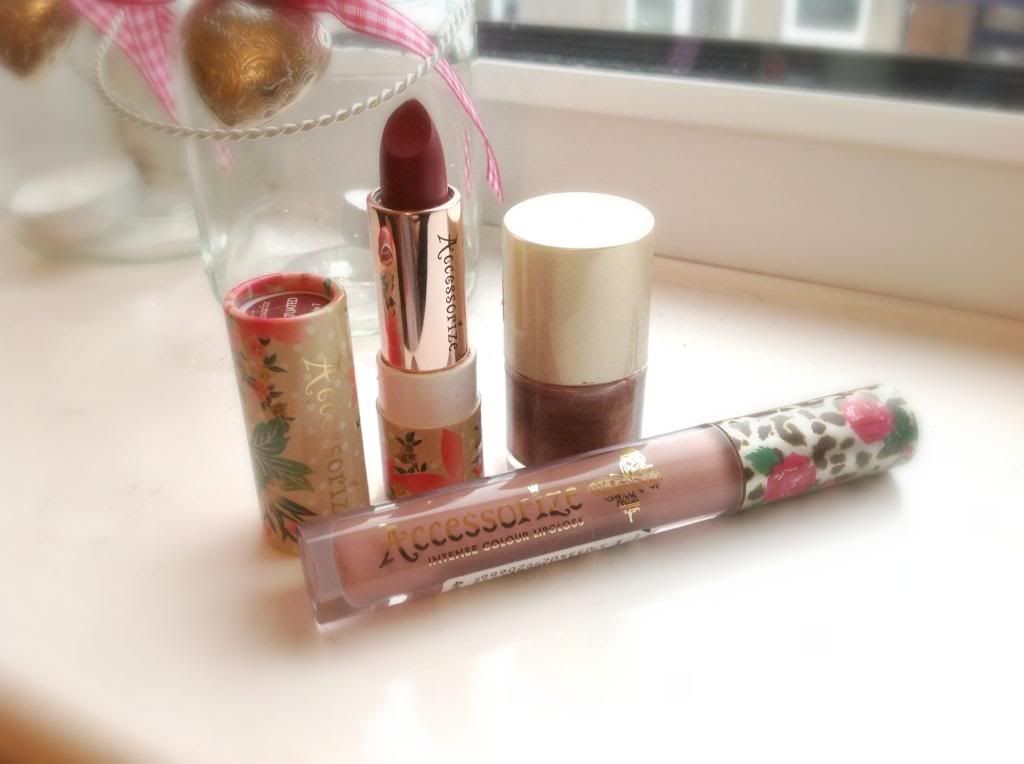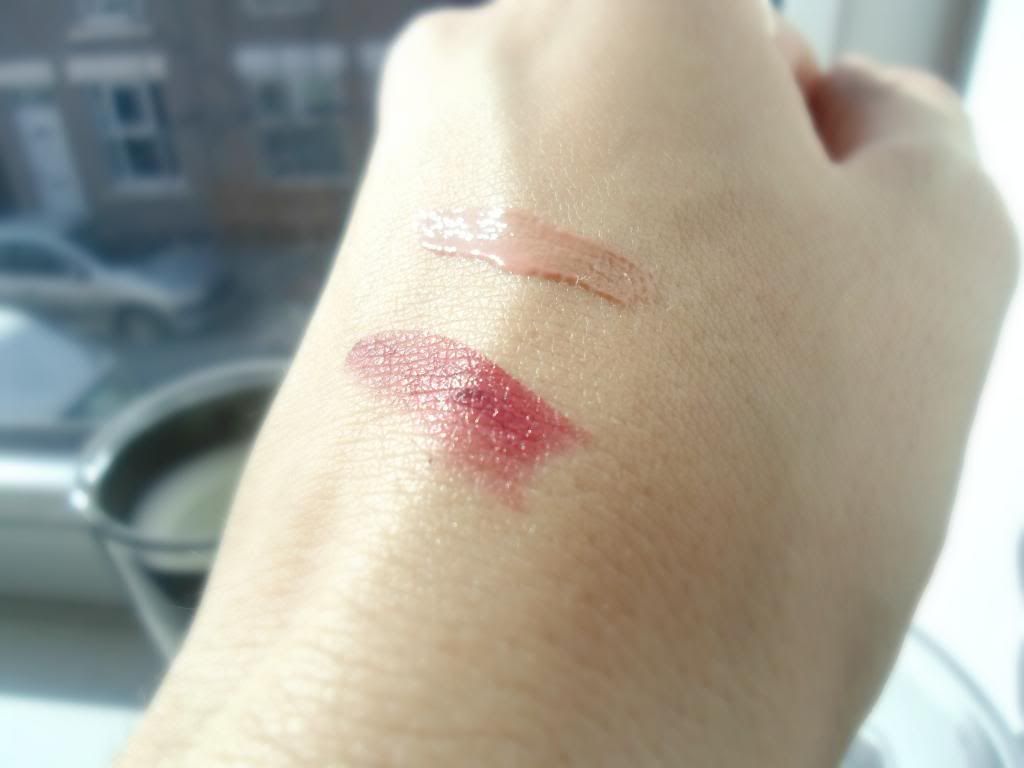 Lipstick in Infactuated*
♥
One Coat Metallic Nail Polish in Copper*
♥
Lipgloss in Shade 8*
Last year one of my most rave about products was the
Accessorize Merged Baked Blush in Scandal
, and I still stand by it being an absolute highstreet gem but to be honest I haven't really explored the rest of their make up line and now I have finally got the chance I am kicking myself that experiment more before.
I know when most people think of Accessorize it's not usually make up that springs to mine but honestly the quality is amazing and event gives the bigger highstreet brands a run for their money.
The lipgloss in shade 8 is a lovey nude colour that I find perfect for everyday. I'm not a massive fan of lipgloss but as this isn't stupidly sticky I like it.
The lipstick is on another level! I cannot get over how creamy the formula is! I have the colour Infatuation which is exactly the kind of shade I go for in the winter. The pigmentation is excellent and it doesn't dry my lips out, I can't wait to try this in different colours.
Last but not least is the Metallic one coat nail polish in Copper. The name says it all...one coat and yes, it really only needs one coat! Usually when nail polishes say that I always find I need a second coat to be on the safe side but not with this bad boy one is more than enough. The colour is beautiful and lasts a good 2 days without chipping.
My love affair with Accessorize cosmetics is well and truly re ignited. Have you tried any of their make up?
Right my tea is going cold and I have posts to write. Ciao.