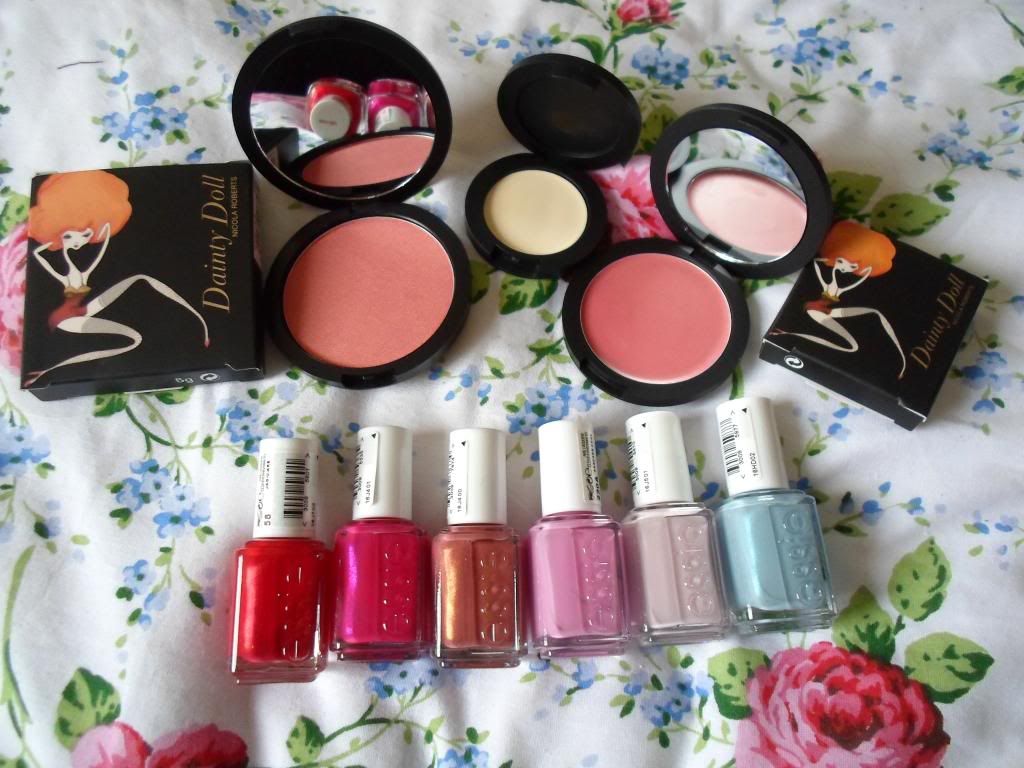 All of the above came to less than £20, yes you read that correctly, less than £20! I can still hear my boyfriend's voice 'Do you really need more nail polishes? I swear you already have those colours' 'yes Dean I do and no they are all completely different colours!', well ok some of them are very similar to ones I already have but as they are Essie and at only £2 a pop they are all justified!
I also took this opportunity to introduce myself to the wonderful world of
Dainty Doll by Nicola Roberts
and on first impressions I am excited about the products I purchased! I got a power blush, cream blush and an eye shadow base, so expect some reviews coming your way soon. The packaging is so gorgeous though and I can't wait to use each one! The 2 blushes were £1.99 and the eye shadow base £2.99 it would have be rude of me not to purchase. I've also ordered another of their blushes from
Amazon
as Fragrance Direct ran out already but I'm going to keep checking back and maybe buy some more from the range.
Have you found any
Fragrance Direct
bargains lately? I'm off to paint my nails, decisions decisions.