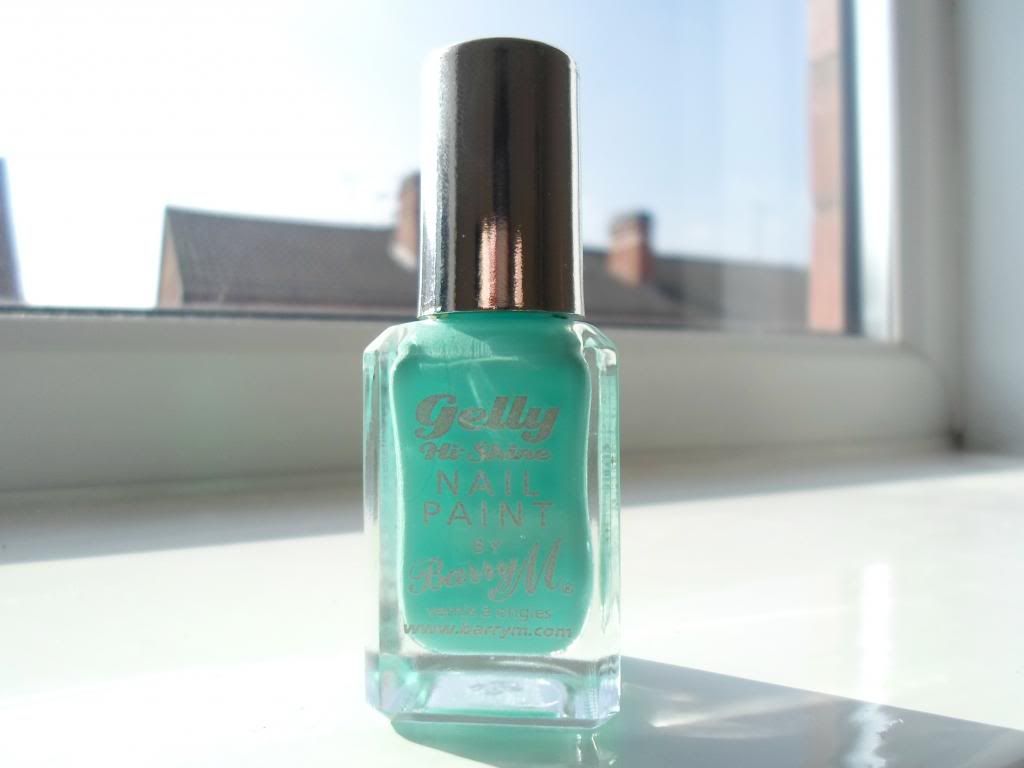 Something strange happened the weekend just gone… there was this big bright yellow thing in the sky giving out heat which hasn't been seen since last year. What is it!? Yes that right the sun made an appearance this weekend!
Although I'm still probably too early to run and grab a spot in a pub garden it's definitely time to give my nails a bit of spring time make over.
As soon as I saw Greenberry from the Barry M Gelly Hi Shine collection I knew I needed it in my life. It's such a unique green that certainly attracts attention, it applies so easily and it's so shiny! It did take a while for it to dry though so be careful if you're a bit impatient like me but the end result is fab and I know I will be wearing this colour a lot throughout spring and Summer.
What do you think? Have you tried any polishes from the Barry M Gelly collection?