When It's sunny in England you have to make the most of it, it's been a long time coming but we finally got round to having our first barbecue of the year. To be honest we weren't that prepared as it was a bit of an impulse decision so a quick dash to the shops was needed...obviously everyone else had the same idea but we still managed to get some yummy bits.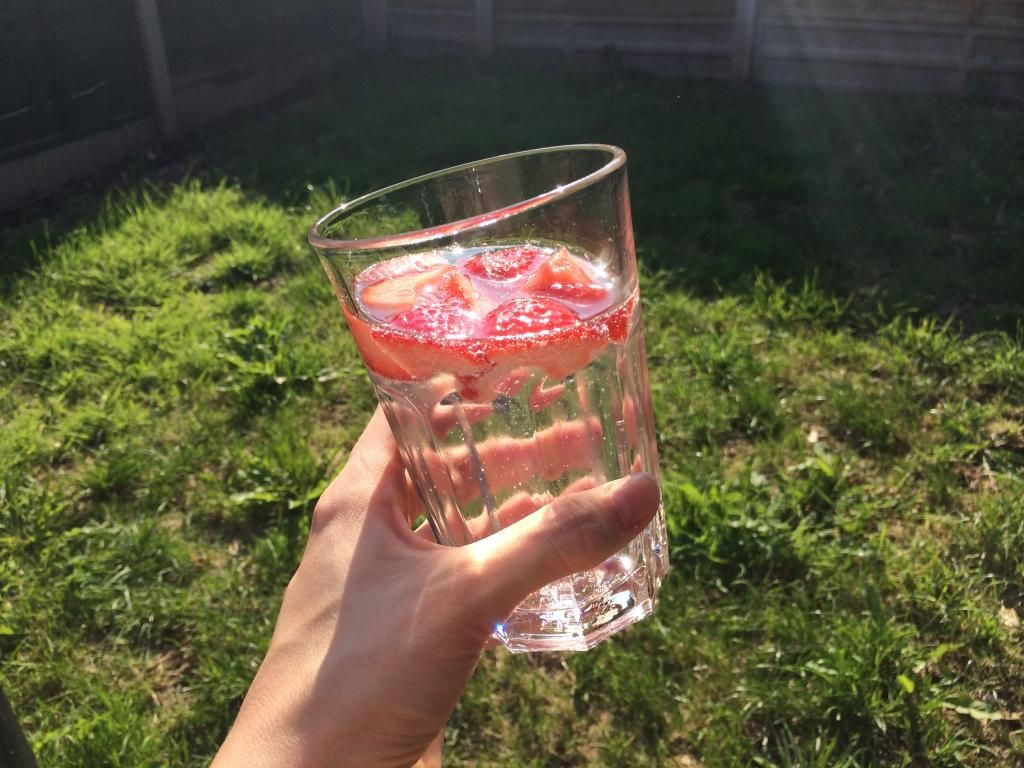 Adding fruit to your water is a great way of keeping hydrated in the heat but also tastes delicious.
BBQ's are all about the meat and I'm a complete sucker for a burger. you just can't beat the charcoaled goodness haha. we also used some Nandos hot sauce to give our wings a kick!
Our little adopted cat spent the day chilling in the shade while still giving the 'Please give me some food' eyes.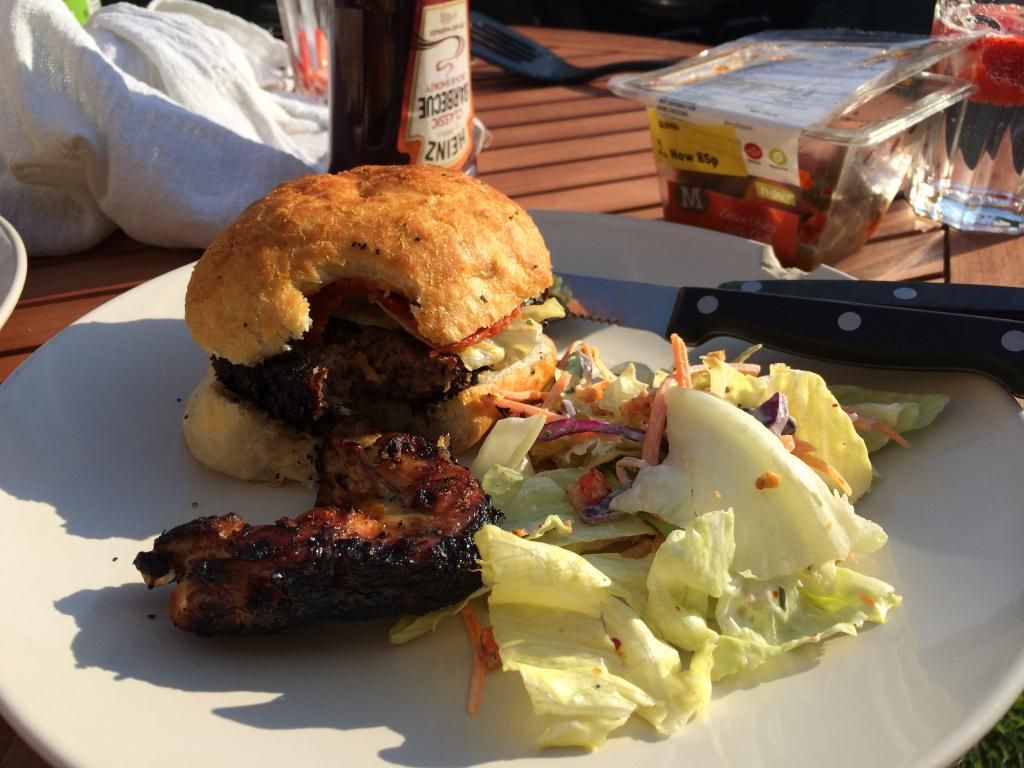 The main event was worth waiting for, bit of salad and some cheese and I was one happy lady.
No summer afternoon is complete with out and ice cream, even though I was ridiculously full there is always room for a mini magnum. It's my birthday on Monday so I'm really hoping the sun sticks around for it!