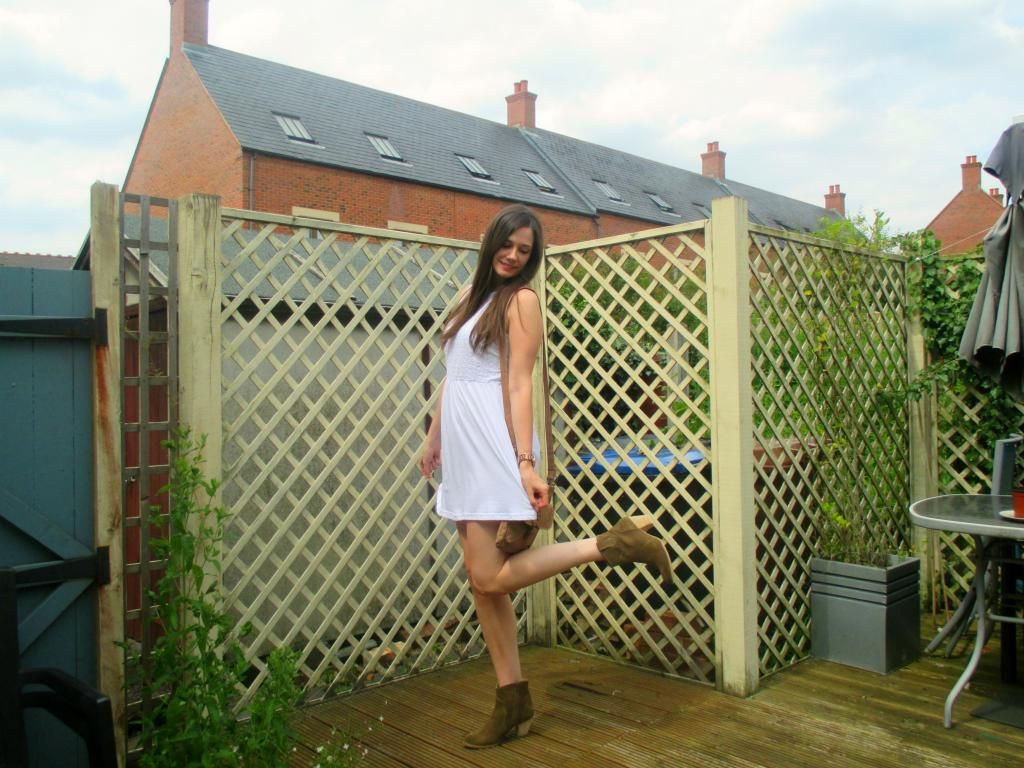 I feel Like since coming back from my holiday I have been a bit more confident getting my legs out, you may be looking at these photos thinking I'm still a relative of Caspar the Friendly ghost but believe me this is me with some colour! Anyway being in England you have to make the most of these sunny days when you can and today is the perfect day for a sun dress.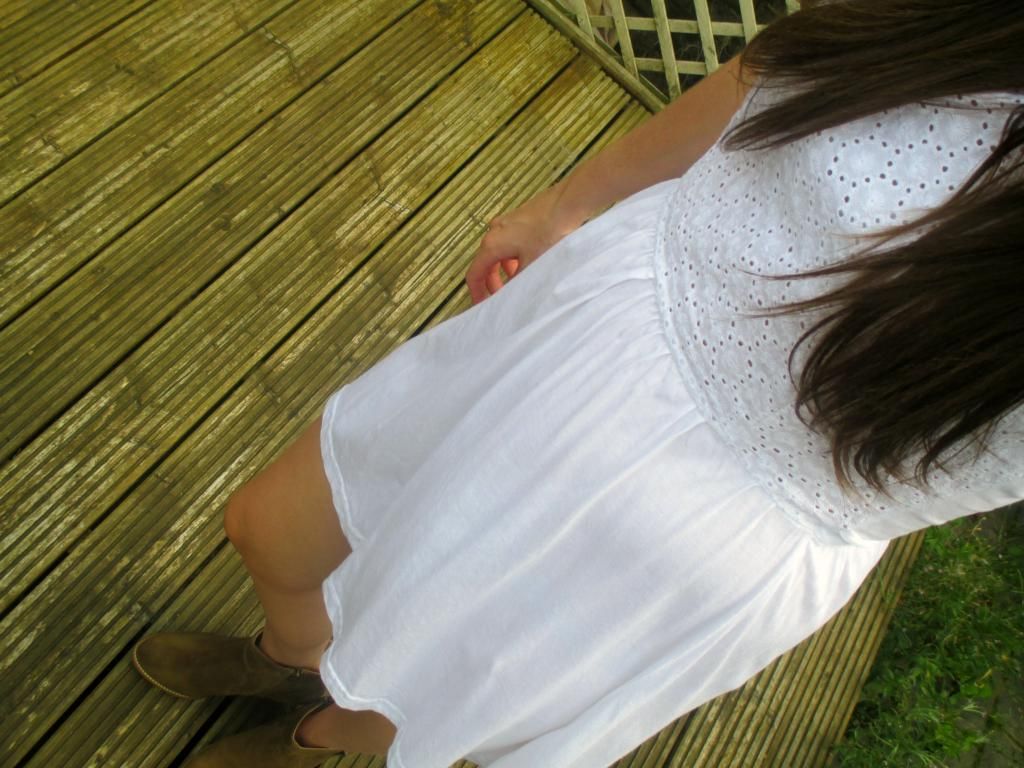 Wearing a pretty dress in the day makes me feel super girly so whenever I can I like to try and add in an item which gives my look of edge and I think these gorgeous ankle boots from
Duo Boots
do just that.
Being quite tall I don't really wear heels as much as I would like, or as much as my boyfriend would like me to but these mid chunky heels are a nice compromise and they don't have me moaning every five minutes that my feet hurt! They also make me feel a bit western and who secretly doesn't want to be a cowgirl?