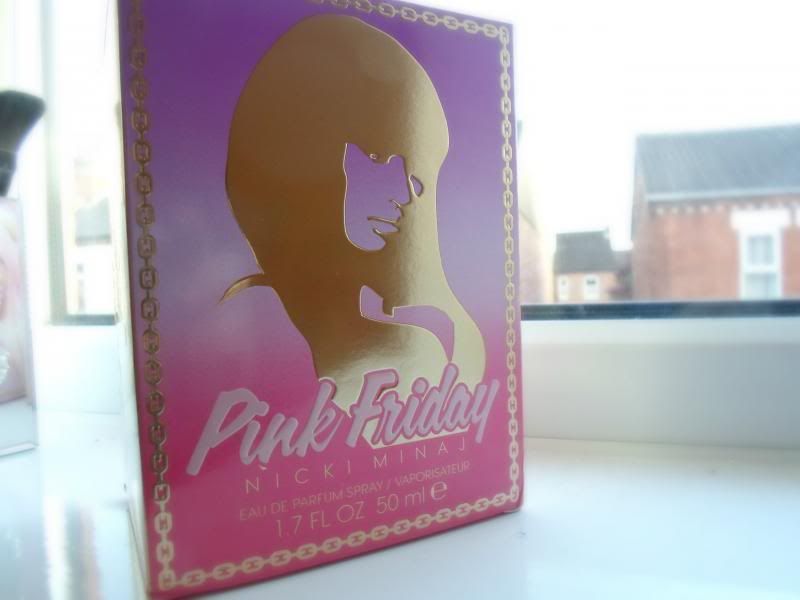 I'll admit it I'm definitely guilty of shaking my bootay to a Nicki Minaj tune or two while I'm out with the girls (as I'm sure most of you do too) but I would no way describe myself as a super fan.
When I was asked to share my thoughts on Pink Friday I wouldn't say I was hesitant but I'm not usually one for celebrity fragrances, however saying that I remember getting a bottle of J-Lo Glo for Christmas one year and thinking that I was the coolest person ever.
Pink Friday by Nicki Minaj
is actually quite lovely, I was expecting quite a funky smell as Nicki is known for being quirky to say the least but I was pleasantly surprised to find a sweet floral scent. It's totally wearable for every day; it's quite a strong scent so I only tend to use 2 spritz maximum but that lasts really well and I can still smell it on my throughout the day.
What the scent lacks in 'quirkiness' the bottle definitely makes up for. You cannot mistake the fact that this is Nicki Minaj's perfume, I mean the bottle is her head. It's unique and definitely stands out from the crowd but I do find it a bit creepy and tend to keep it in the box, haha.
If you're looking for a sweet
summer fragrance
then this may be a good shout, it's worth a spritz and I think you will surprised at how nice it is.
Pink Friday is available from
The Hut
for
£29.00
for
50ml
.
Have you tried this perfume? Have you ever owned a celebrity fragrance?