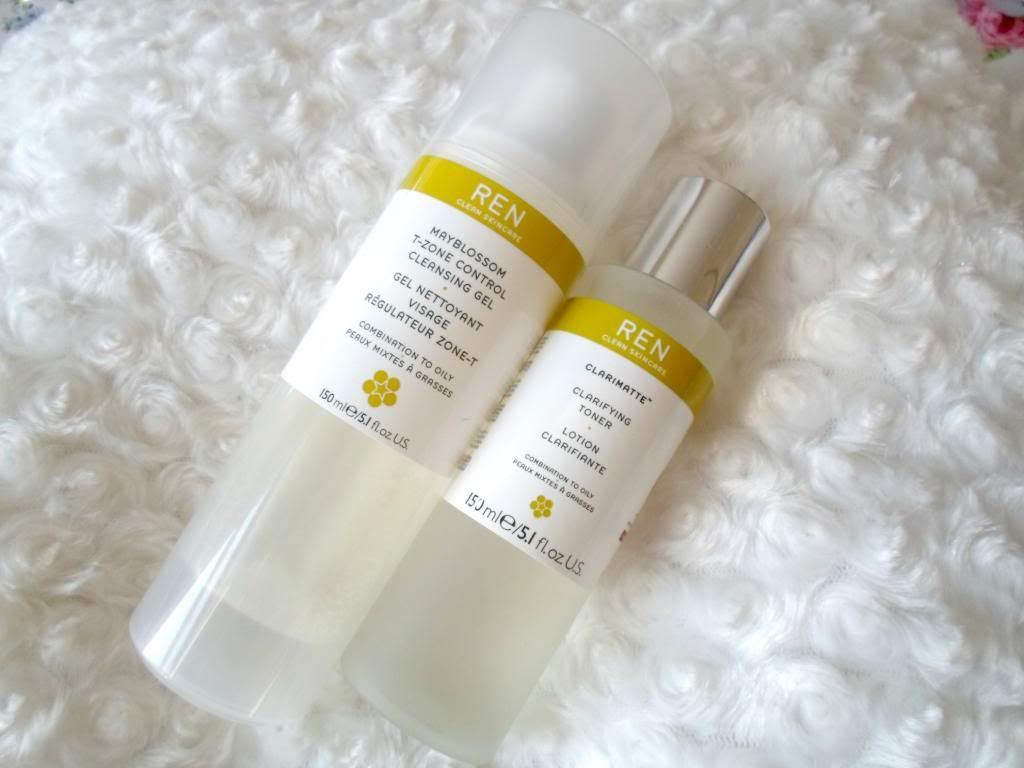 What a surprise another skincare post, what can I say it is my biggest weakness!
Ren has been on my radar for a while and due to the majority of my products running out at the same time I thought it was the perfect time to invest.
I needed a cleanser for the mornings; I usually find cleansing balms a bit too much for the morning so tend to go for gels as I find them lighter. I decided on the Mayflower t-Zone Control Cleansing Gel as this is aimed at skin prone to an oily T-zone so perfect for me. This cleanser claims to Removes dirt and dissolves excess sebum, unclogs pores and reduces the appearance of pore size. This ticks all of the boxes for me, its simple and controls my oil.
The Ren Clarimatte Clarifying Toner has had a lot of hype in the beauty world so it felt right that I hopped on the bandwagon. I like this, it didn't knock my socks off but as far as toners go it does leave my skin feeling lovely and if
Caroline Hirons
says its good then its good. Also I have found this on the Marks and Spencer's
website
for £12 rather than the usual £18! If that isn't a reason to try it then I don't know what is.
Are you a fan of Ren?