Today I wanted to show you this ridiculously easy recipe that will calm your pizza cravings. Granted it's no Dominos, but it's super tasty, healthy and perfect for jazzing up lunch time.
What You Will Need:
These are the toppings I love, the spicier the better for me but you pretty much can add any topping you prefer. Obviously if you use fattier meats the unhealthier it will be so I tend to stick with chicken or turkey or just have more veggies.
Preheat the oven to 200c
Spread the Salsa over your pitta bread.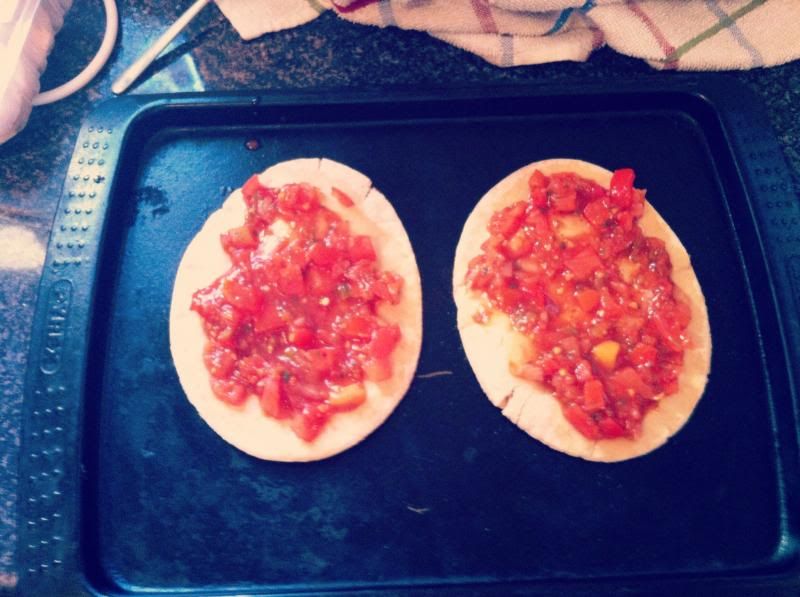 Top with onions chicken, jalapenos and cheese.
Pop in the oven for 10 minutes or until your cheese is melted and golden.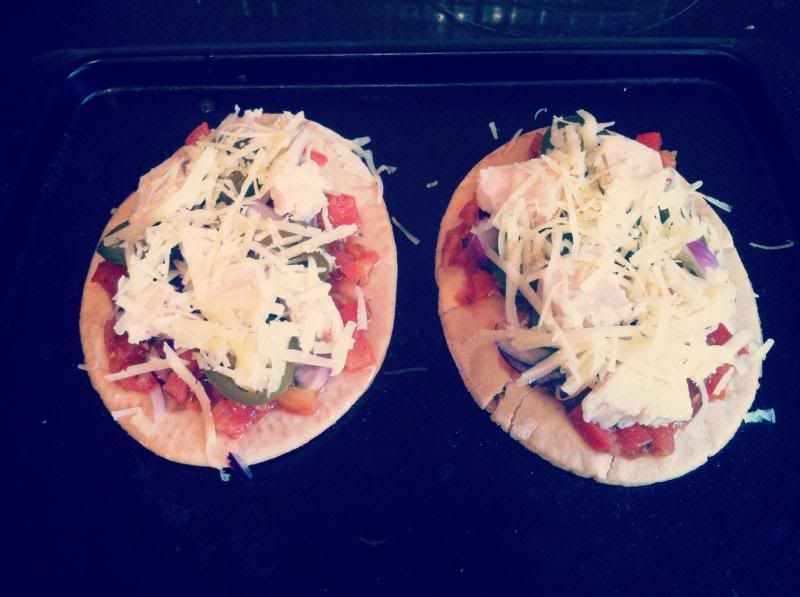 Serve with a nice side salad.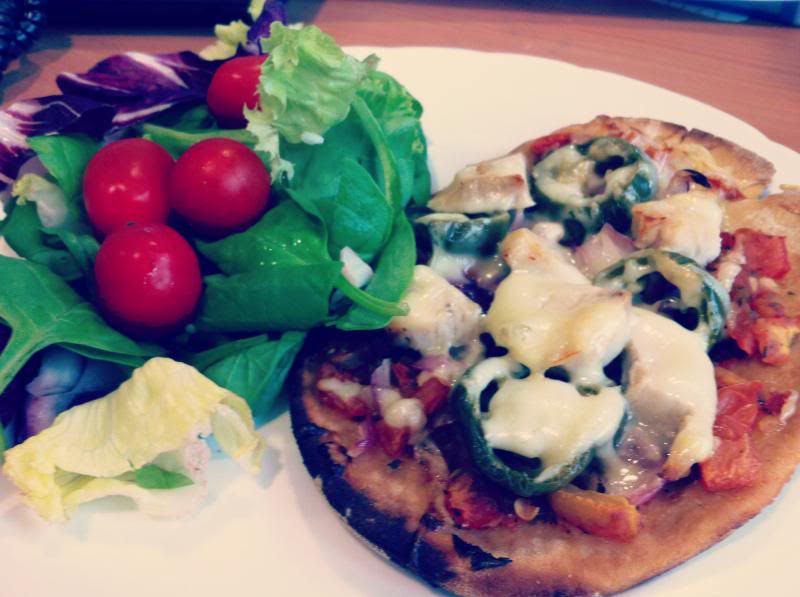 Voila!
These are perfect to take to work, I reheated mine in the microwave for about a minute or so and it was delicious. Needless to say there were some very jealous people in the office!
What do you think? Will you be giving these healthier pizza's a go?