I've been shopping! Just a few little bargains I picked up the other day, I've never bought so many different sizes for clothes and thinking about it I didn't by one item in my actual size! Some are smaller some are way bigger so no wonder people get issues with how big they are. O well as long as they look good!
Primark Trousers £12 Cami £6
H&M Trousers £12.99 New Look Cami £10 Primak skirt £4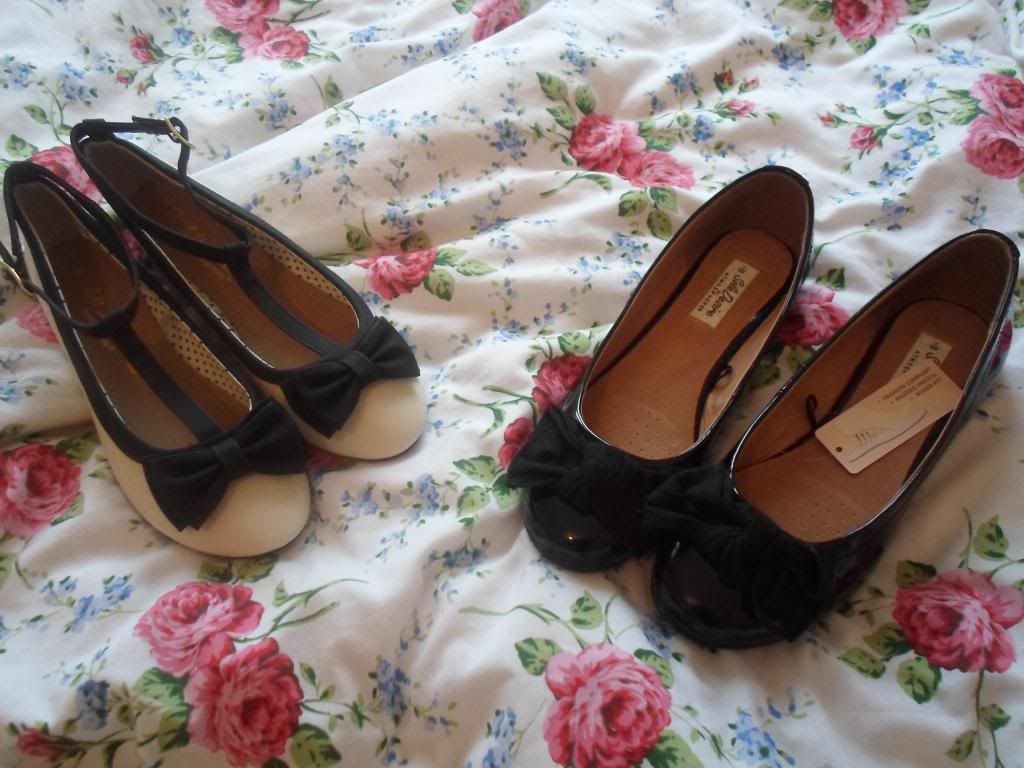 Primark shoes: Cream £8 Black £12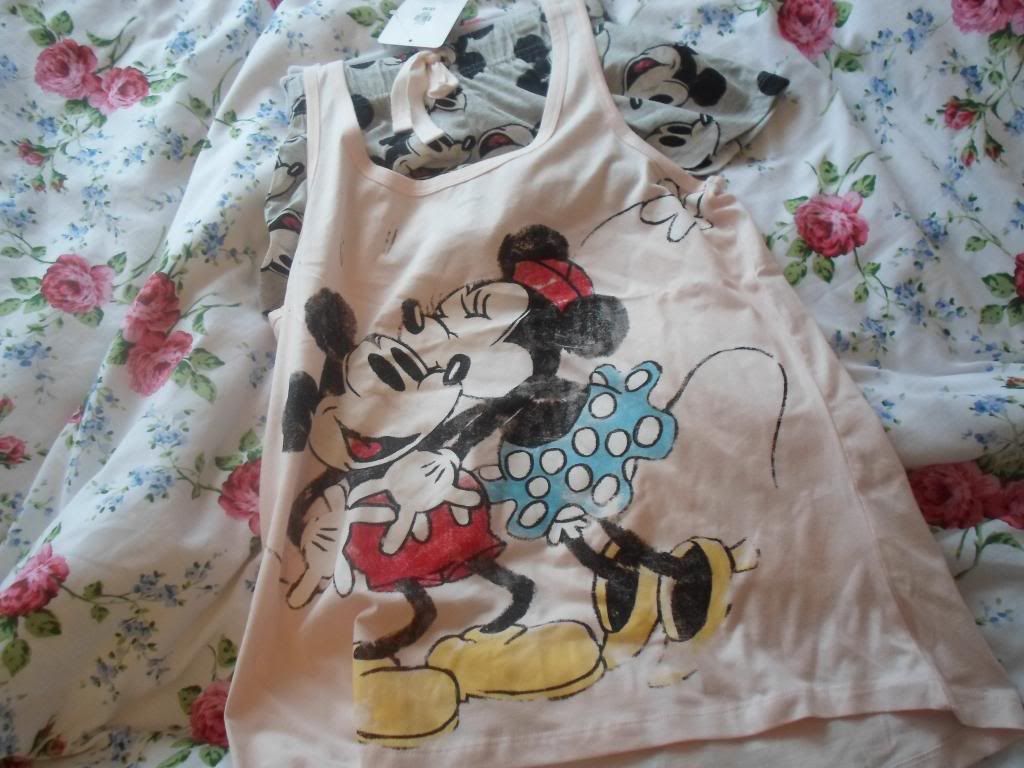 Pyjamas £8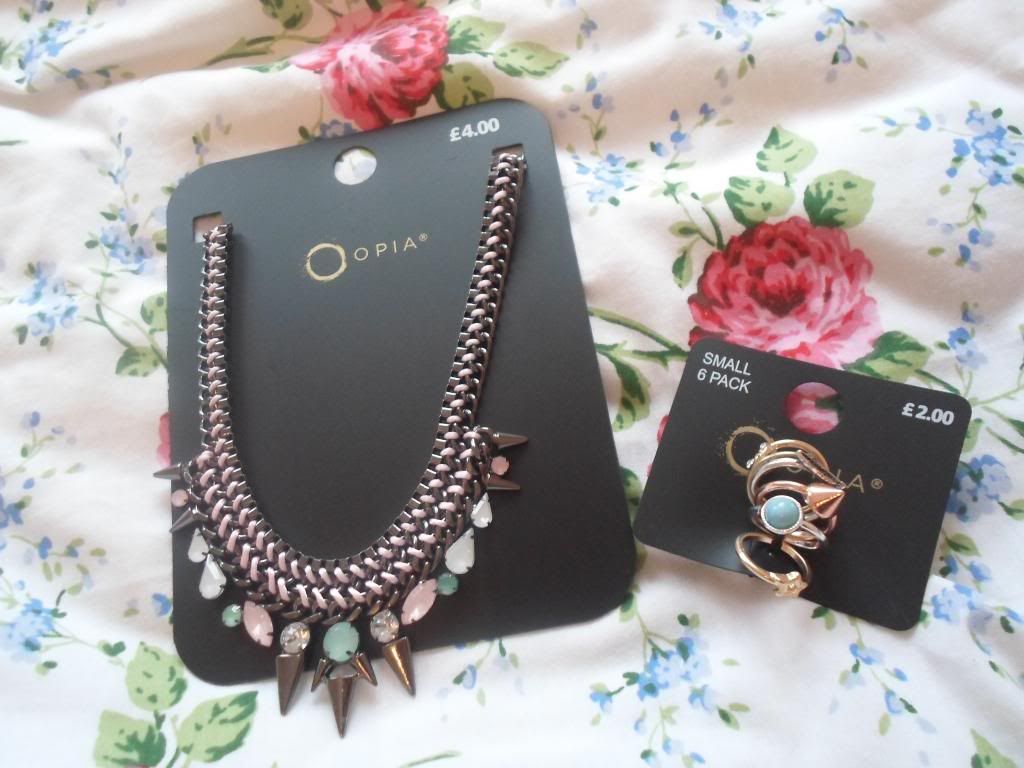 Necklace £4 Rings £2
Patterned trousers are my weakness at the moment they seem to be taking over my wardrobe, I can't wait to do outfit posts for these.
Cami's are everywhere at the moment and I think they are so flattering but I Just cannot justify the Topshop £18 price tag, good job there are cheaper versions around for me!
Surprise, Surprise I picked up the Disney pyjamas I'm missing Florida so much! I love that these have old school Mickey on they are so cute!
Cheap and cheerful jewellery you cant go wrong.
What do you think? what have you been buying lately?