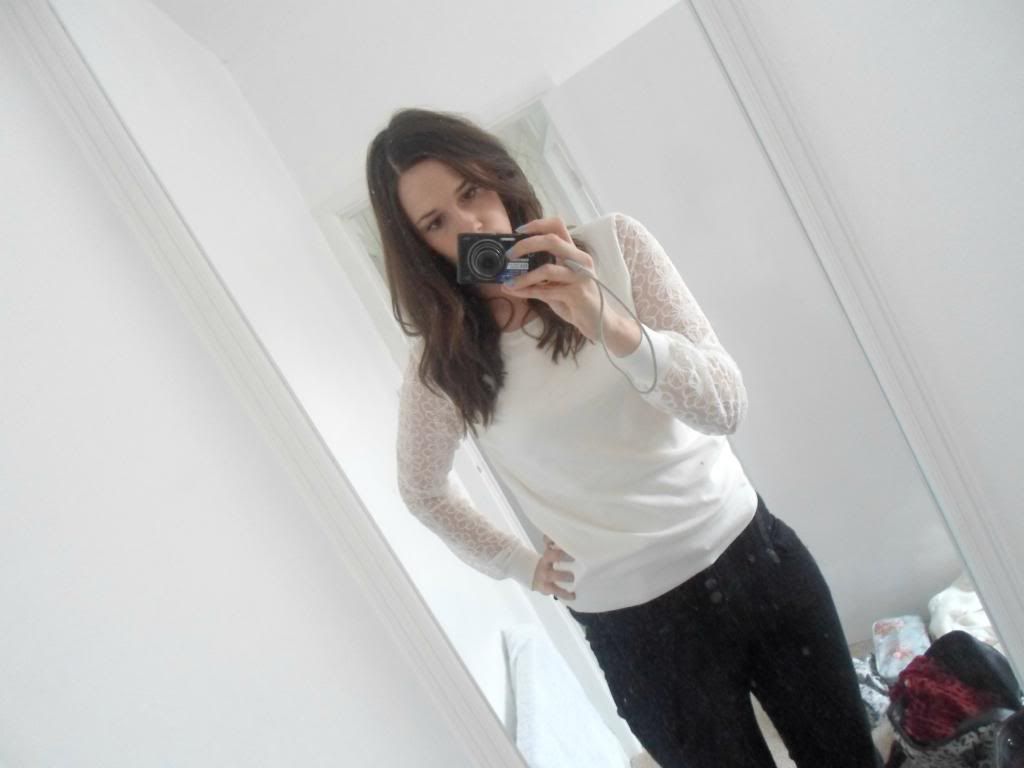 Top:
Choies*
Jeans
: New Look
Shoes:
New Look:
Scarf:
Asos
Show me something pretty and girly and I'm all over it but I love to try and add a bit of edge to an outfit so it's not so sweet and innocent.
My jumper from
Choies
is so beautiful and so soft! Do you ever have clothes that you just love to touch, is that weird? Well sometimes I can't help it and you know you have something that's good quality when you stroke it all the time haha.
The lace detailing on the arm is super pretty, the first time I wore this people were literally throwing compliments at me and for someone that is as self conscious as me it was really up lifting.
I added a red scarf to give my outfit that extra pop.
I think the little furry photo bomber is a fan of this outfit, what do you think?