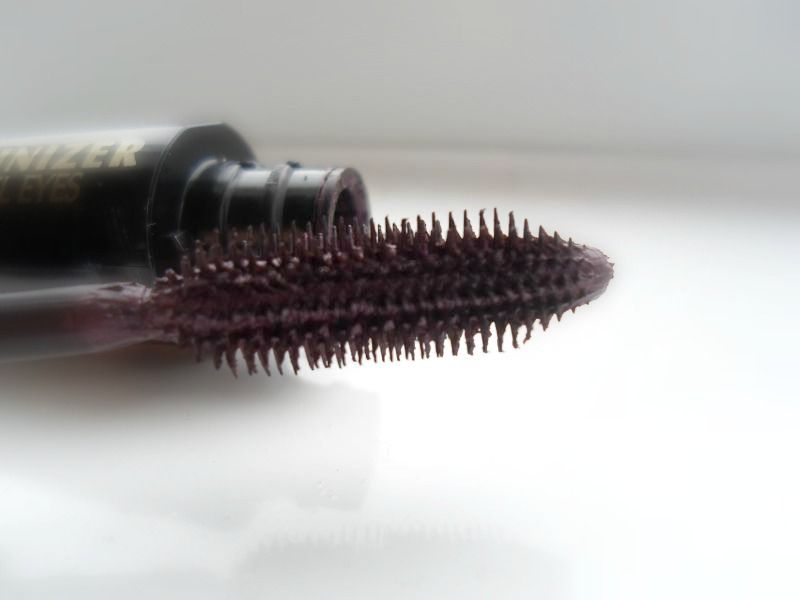 Do you ever a reach for a product so much that you actually start to take it a bit for granted? Well that's what I did with product. As I was using this the other night I realised I haven't really highlighted my love for this on my blog enough so here is its moment to shine.
The number 1 thing I love about this mascara is the brush; it is actually a proper brush and grabs each of my lashes creating lovely length and volume without it looking clumpy or spider lash like.
The colour on the want terrified me at first glance but as you can see from the photos it doesn't really translate on to my lashes like that. The purple colour is specifically designed to enhance the look of Hazel eyes, I'm not really sure that my eyes do look enhanced but this is easily forgiven as the end result of my lashes is second to none.
This Mascara retails at £10.99 which is creeping up towards the higher end for a high street mascara but to be honest I think the picture of my lashes speak for themselves.
What do you think? Do you have a specific 'go to' evening mascara?