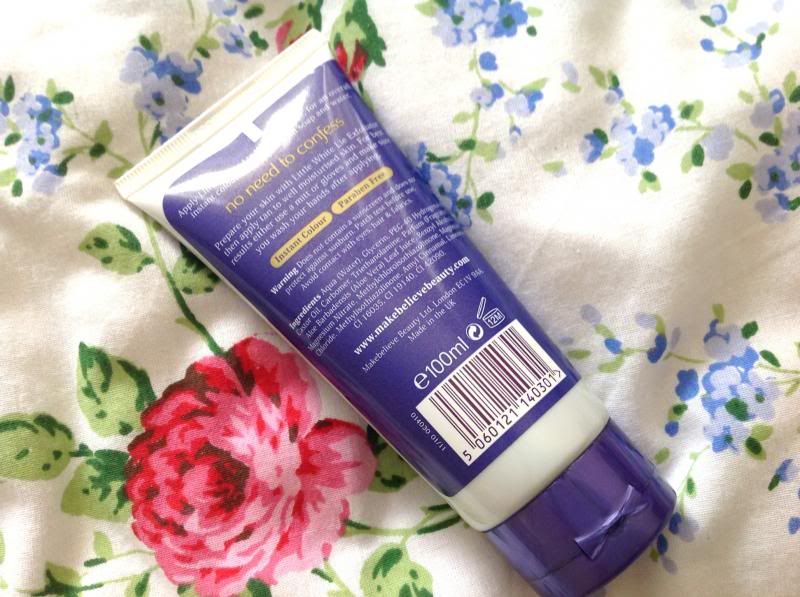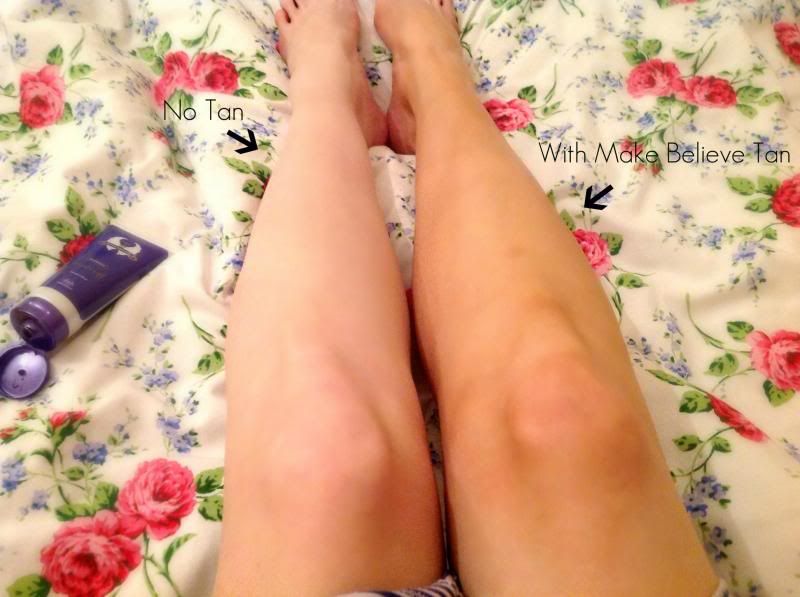 As soon as the sun comes out the skin comes out. Last weekend we were finally lucky enough to get some nice weather and while I am ridiculously under prepared with my summer wardrobe I was completely ready to get my legs out.
The
Little White Lie Wash off self-tan
from
Make Believe
is designed to give you an instant deep and natural looking tan, perfect if you have been hiding your legs away under black tights all winter like myself.
You apply the lotion using a tanning mitt which helps create an even coverage with no streaks or patches. The lotion is a very dark brown colour so it's very easy to see where you have already been and parts you may have missed. It dries so quickly so there's no waiting around trying not to touch anything that may rub it off.
It took literally a minute to cover my whole leg so this is perfect if you're going on a night out or if donning a pair of shorts on a shopping trip. As I am quite pale and can be prone to orangeness or the 'umpa lumpa' look so I only used a small amount so it looks natural and then built up the colour where needed but to be honest one coat was enough for me.
The part I liked most about the Little White Lie is the scent as it smells nothing like a usual fake tan. It reminded me of my shower gel which is great because then your glow won't be given away buy the smell.
All you then need to do is wash it of in the shower with soap and water, easy peasy.
Overall I'm really impressed with this tan and can't wait until the summer really arrives so I can wear shorts and pretty dresses without my ghostly pale legs making me feel self-conscious.
The Make Believe Little White Lie
is available at
The Hut
for
£10
.
What do you think? Will you be faking the bronzed goddess look this summer?