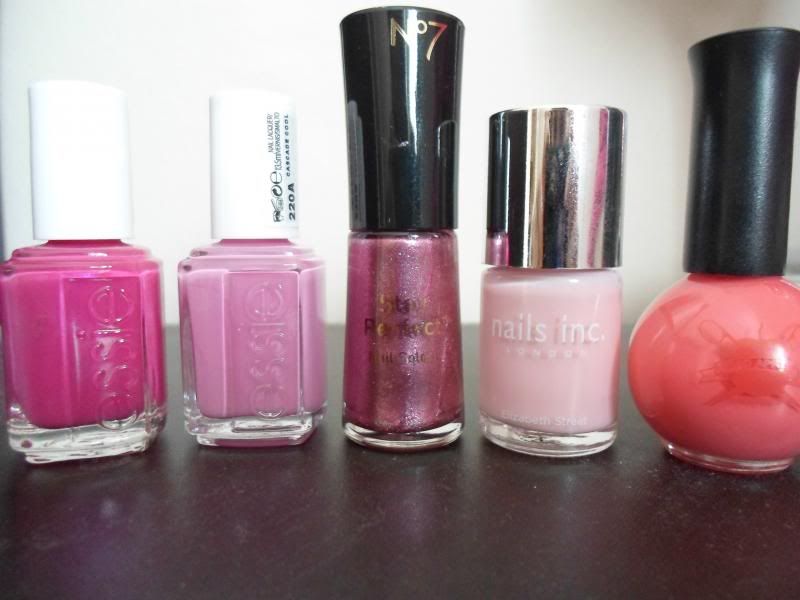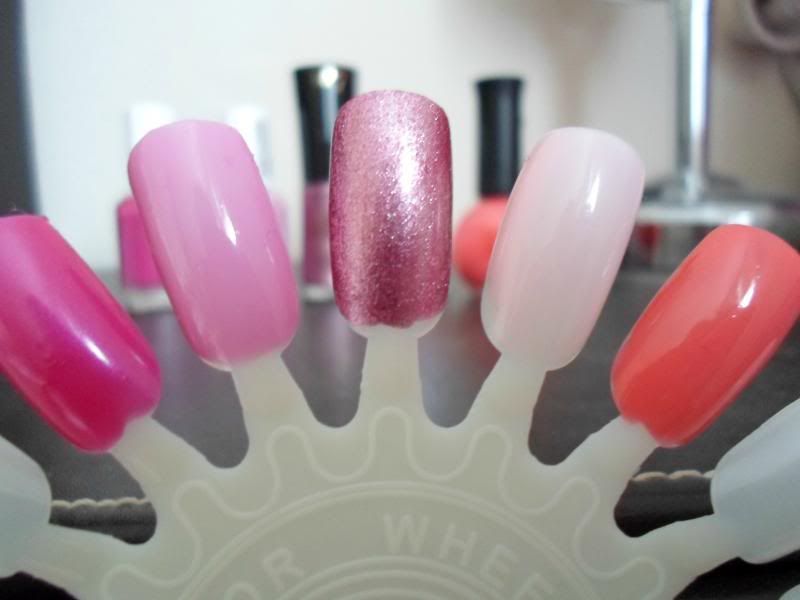 Tour de Finance

♥

Cascade Cool

♥

Milan

♥

Elizabeth Street

♥

Gala Pink
While I was trying to decide which of my favourite shades to show you this month I completely dismissed pink as an option as I didn't think I actually had that many…turns out I was wrong, I have a lot and it was such a difficult decision deciding on these 5!
First up is Essie's Tour De finance, the brightest of the bunch with such a beautiful shine. I usually pull this baby out when I'm wearing a little black dress to give a pop of colour to my outfit.
Another Essie favourite is Cascade Cool. This is the perfect candyfloss pink it's super girly and perfect for the summer.
I went through a face last year of wearing No7's Milan all the time because it's that stunning. I think the silver shimmer running through it makes it unique, I've never found another colour that comes close to this.
Don't you love it when magazines give away great nail polishes? Well I have a magazine to thank for this beauty (I can't remember which one). Elizabeth Street by Nails Inc is a gorgeous 'my nails but better' colour. It's great for French manicures or if you just want something that isn't over the top.
Gala Pink By Bad Apple cosmetics* is heading more to the coral side of pink but again it's just a great summer colour I especially like this if I'm wearing a white outfit.
Which is your favourite? Does pink frequent your nails a lot?