Hi Guys! So you may or may not know that I have jumped on the health wagon, increasing resistance training, cardio and eating as 'clean' as possible. I've spent hours googling food ideas to make healthy eating a bit more exciting and this and also super easy recipe is one of my favourites.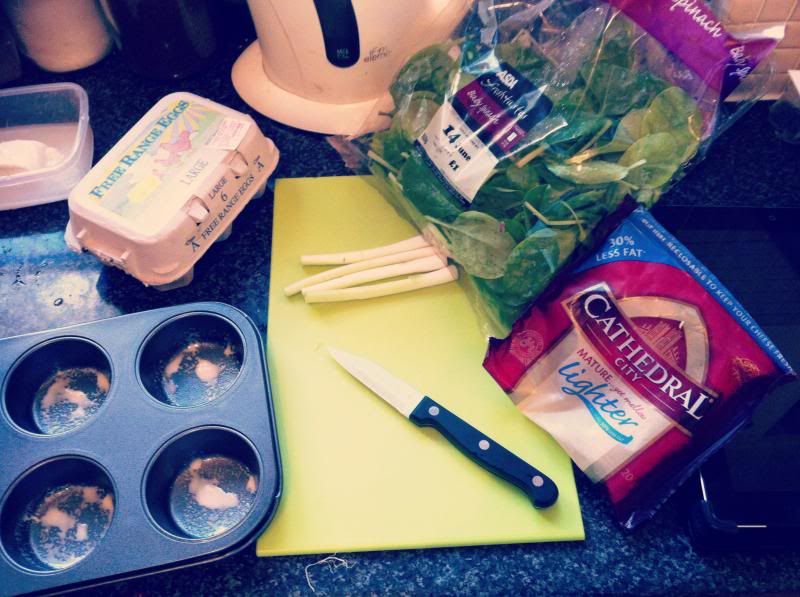 What you will need:
To be honest all of the ingredients except the eggs are optional, you can pick and choose which veggies you want to add in, you can also add meat or if your being really healthy you can even just use whites instead of whole eggs.
Pre heat the oven to 190c/Gas mark 5.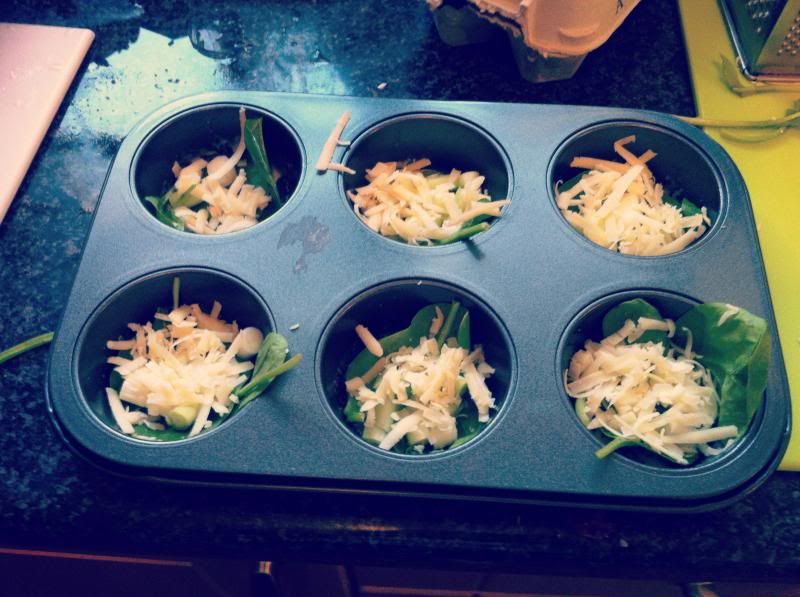 First of all prep your muffin tin with a little oil in each hole; I used fry lights 1 cal spray. Then layer the veggies and cheese at the bottom of each tin.
Crack your eggs in to a bowl and lightly whisk. In this case I used 5 (because that was how many I had) and this made 6 muffins, I could have actually made a couple more but I don't have another tin so 4 eggs will be enough for me next time. Add your seasoning to the eggs.
Pour the egg mixture over your veg so the tin is ¾ full and then place in the oven and leave for 25-30 minutes and you're done! Easy peasy.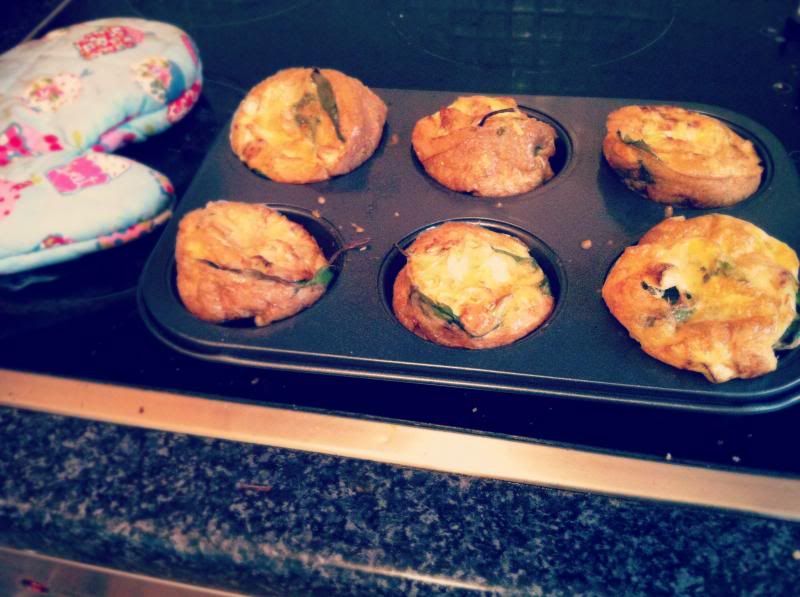 They are a bit like a cross between an omelette and a Yorkshire pudding.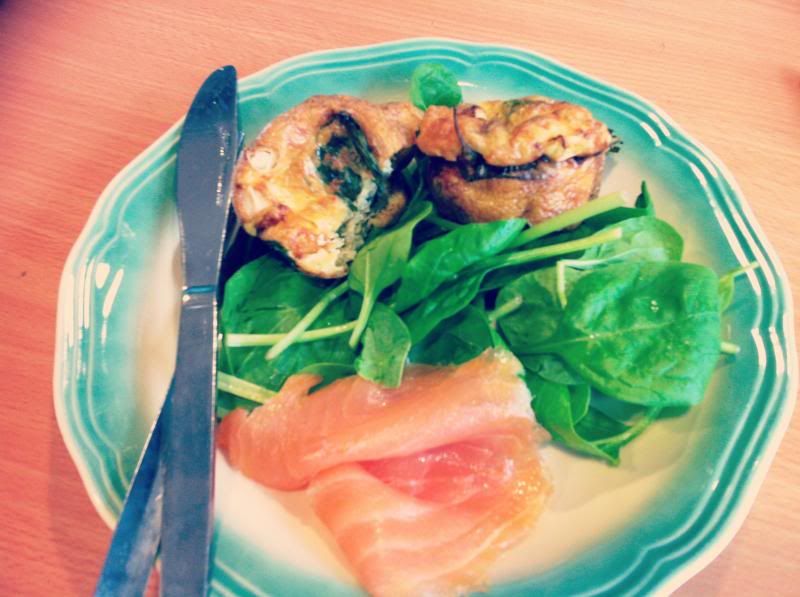 One of the best things about these egg muffins is that you can keep them in an air tight container or bag and they can last up to a week so you can prepare them in advance and have them on the go. I brought mine to work with me this morning and microwaved them for about a minute and then served them with some more spinach and a cheeky bit of smoked salmon. Healthy, light and delicious.
Will you be trying these out? Do you have any healthy recipes? I would love to hear.