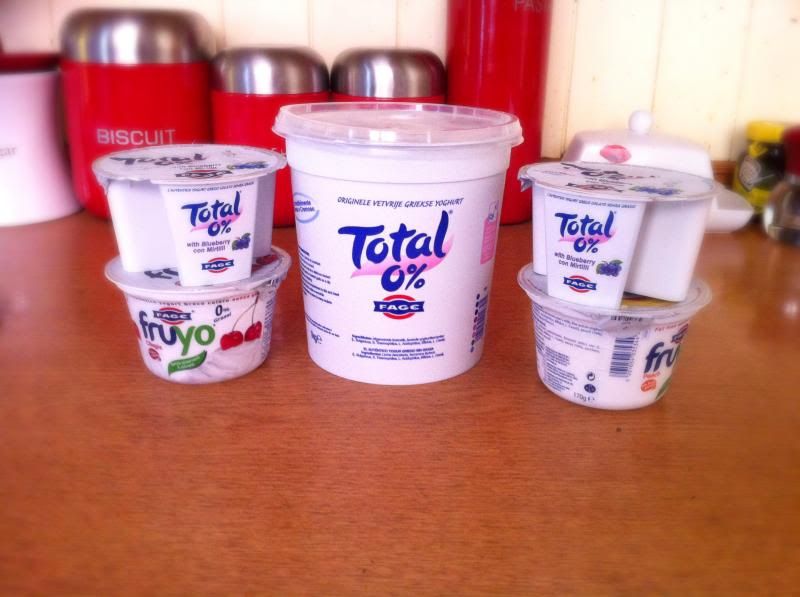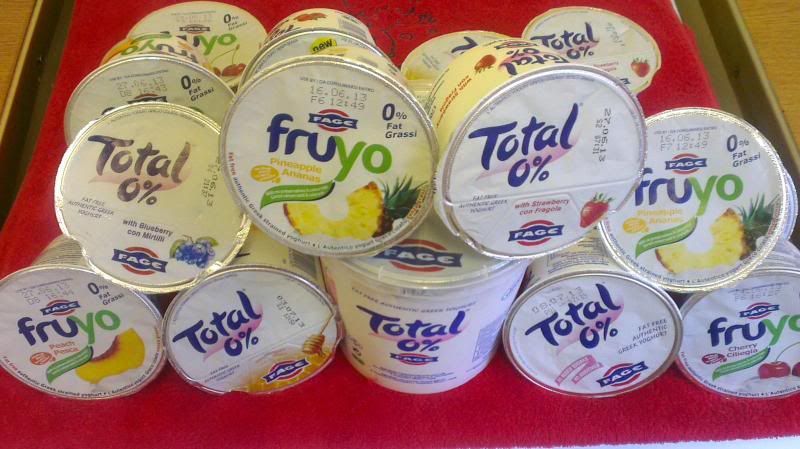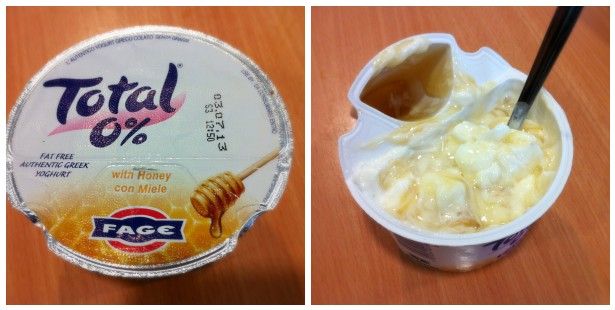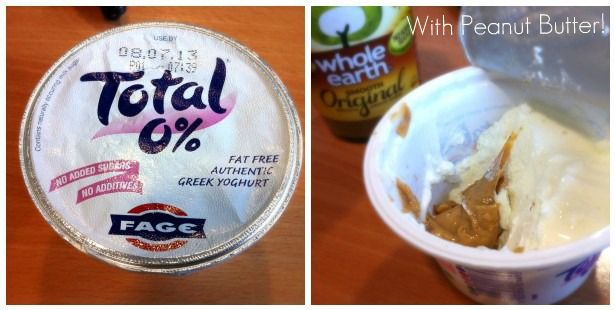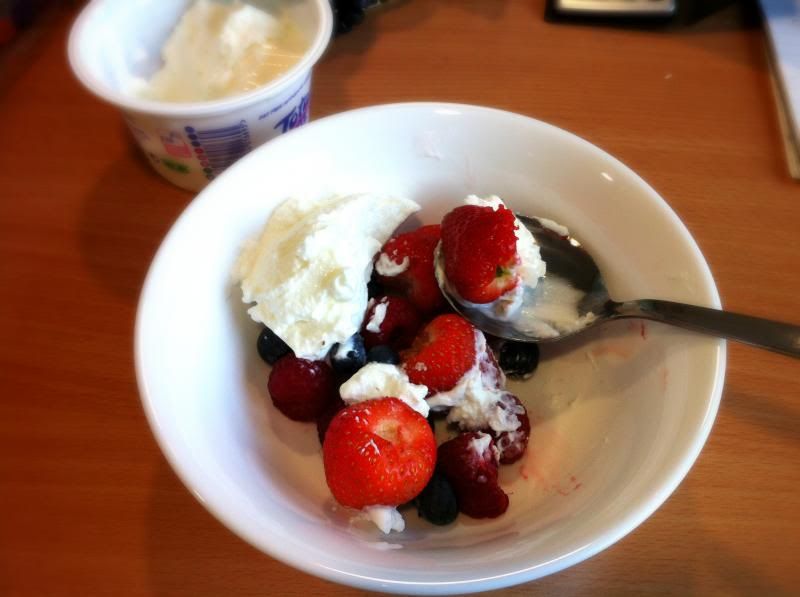 When it comes to food snacking has always been one of my biggest problems, it's so easy to just reach for a bag of crisps or a chocolate bar to then find that after half an hour I'm hungry again and I'm eating again. Enter
TOTAL Greek Yoghurt*
.
Total aim their products at people who are interested in health and wellbeing, it's 100% natural, there is no added sugar, sweeteners or thickeners and it contains more protein than other yoghurt too. In fact there are only 2 ingredients, milk and live yoghurt cultures so you know exactly what you are eating.
I was lucky enough to be sent a HUGE selection of yoghurt to sample (I know, it's a tough job) from the 0% range including the Plain yoghurt, split pots and Fruyo which is ready mixed with fruit.
I'm just going to just jump straight in and tell you that these yoghurts are delicious! They are so thick and creamy and they curb my afternoon snack pains a treat with no guilt what so ever as they are fat free!
The
split pots
have to be my favourite, greek yoghurt with a side of honey or fruit compote. I can't tell you how tasty the honey one is, it's so thick and takes a lot of mixing to incorporate it in with the yoghurt but the taste is just amazing and definitely feels like an indulgent snack. I even caught my dad pinching one of these!
The
Total 0% yoghurt
is great because it is so versatile. I like to mix in some sugar free jam or a little bit of peanut butter and its lovely served with fresh fruit. It is also perfect for using in cooking in place of cream or mayo. My house mate and I made a mushroom stroganoff using this and I even added a little bit to my tuna sandwich the other day in place of mayo, and I never thought this would happen as I'm a big mayo fan.
The Fruyo are again are gorgeous, the pineapple flavour is particularly refreshing and will be the perfect summer snack when you're sitting outside in the sun.

Today for breakfast I had the original Total 0% with strawberries, blueberries and raspberries, a great way to start the day.
If you can't already tell I am really, really loving these yoghurts and if you are on a health kick at the minute these are especially perfect for you. Or if you are just in the market for a tasty new snack then I (and my dad) highly recommend looking these up.