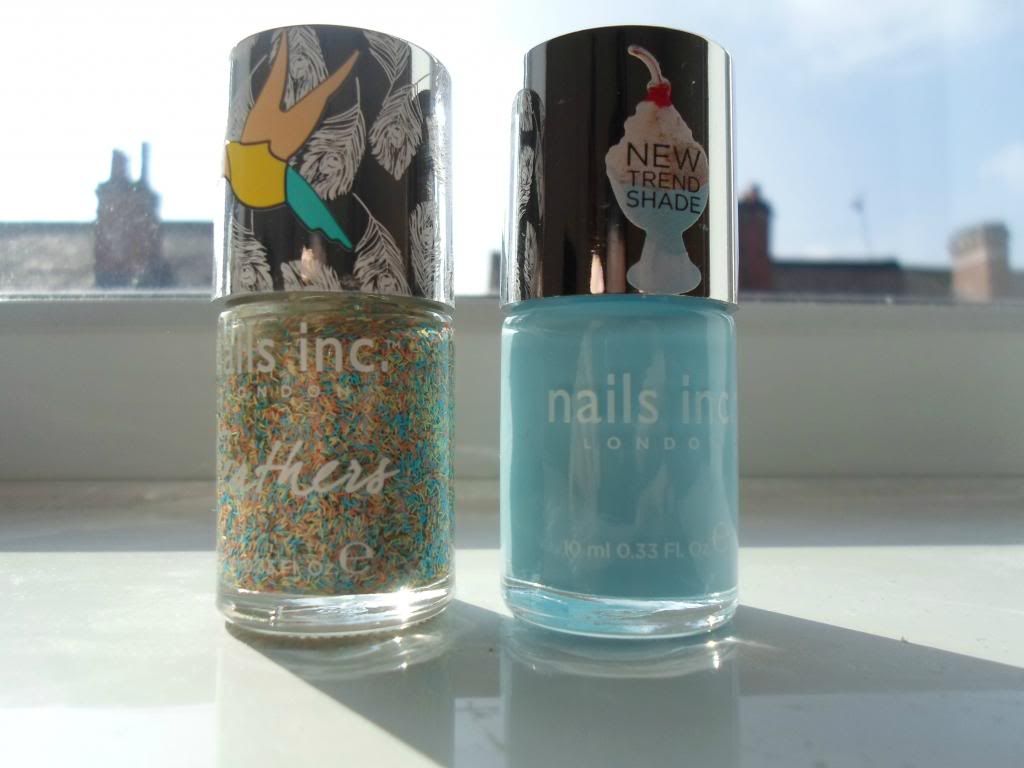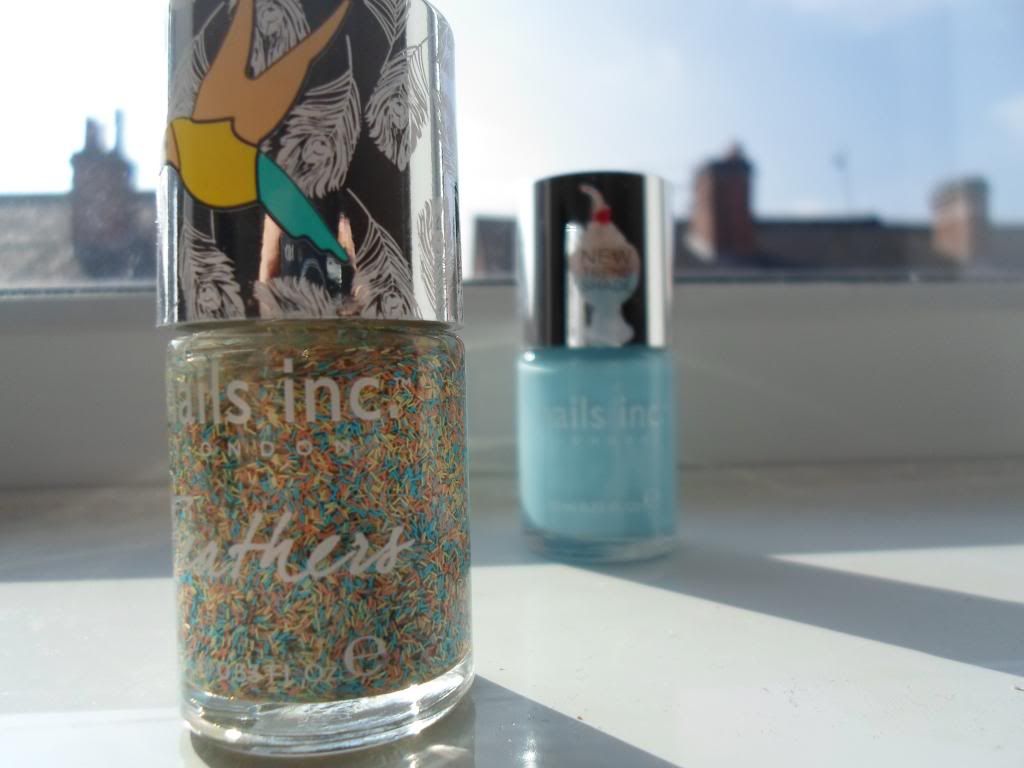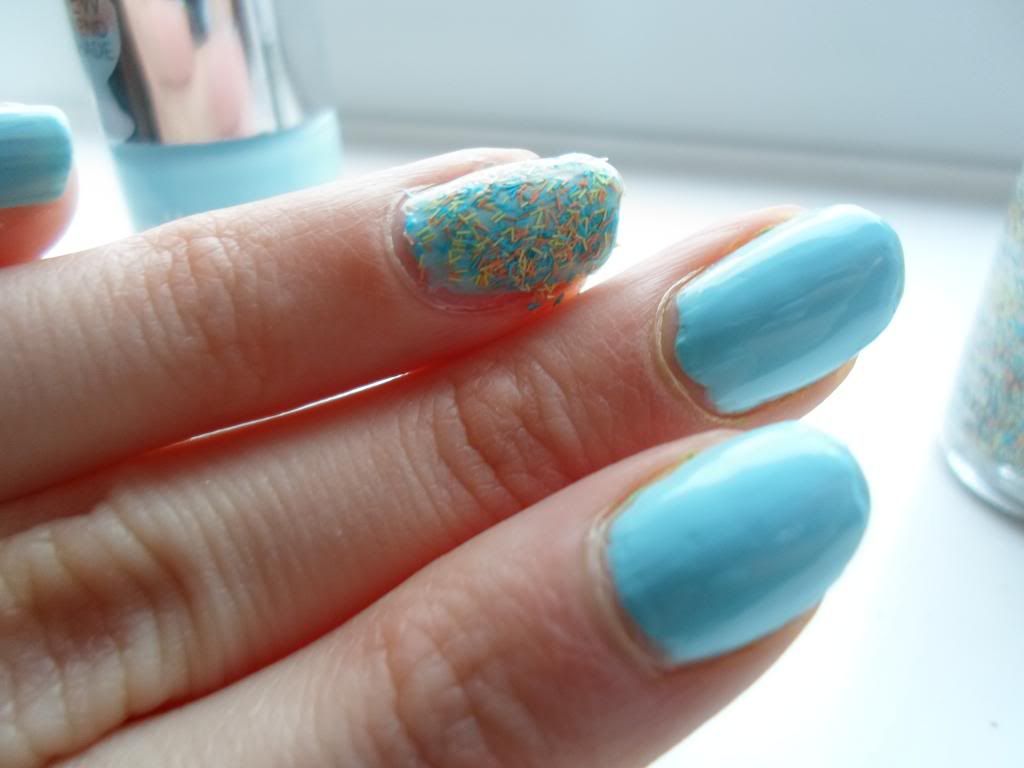 With spring on the way now is definitely the time to start whipping out those pastel shades on your nails and Nails Inc have come up with a strange but funky way of jazzing them up.
I love simple ways to add a bit of fun to my nails so I was really excited to try 'Feathers' by Nails Inc. Chester is a clear polish with flecks of blue and yellow 'feathers', it looks a bit like those hundreds and thousands that you usually sprinkle onto a cupcake .
I used
Chester
on Top of
Chelsea Physic Garden
from the Ice Cream shades collection which is a gorgeous sky blue colour as I think full coverage feather nails might look a bit over the top for everyday wear in my office.
I love Chelsea Physic Garden alone, it's absolutely perfect for the time of year especially now the sun is starting to come out. (Well it did last weekend, I really hope it will come back!).
The Feather polish is so pretty but I found it quite difficult to work with as the flecks tend to stick together making it hard to get a nice even coverage, as you can see in my picture it isn't the most tidy of looks. It takes a lot of patience at at least 3 or 4 coats to achieve an opaque look.. The Feathers tend to look better on pale/pastel nails.
The Feathers dry quickly and, like all Nails Inc products I've tried it has great wear time, I will warn you though that it is so difficult to remove. If you are a lover of glitter polish you will know what I mean but the feather removal was just on another level!
You can pick up
Nails Inc Feather Effect Nails
from
Lookfantastic
for
£11
. What do you think? Will you be adding a little flutter to your nails this spring?