I can't believe I'm writing this post as not too sure where 2012 has gone! Nevertheless I thought I would put together a post dedicated to those products that I have had a love affair with this year.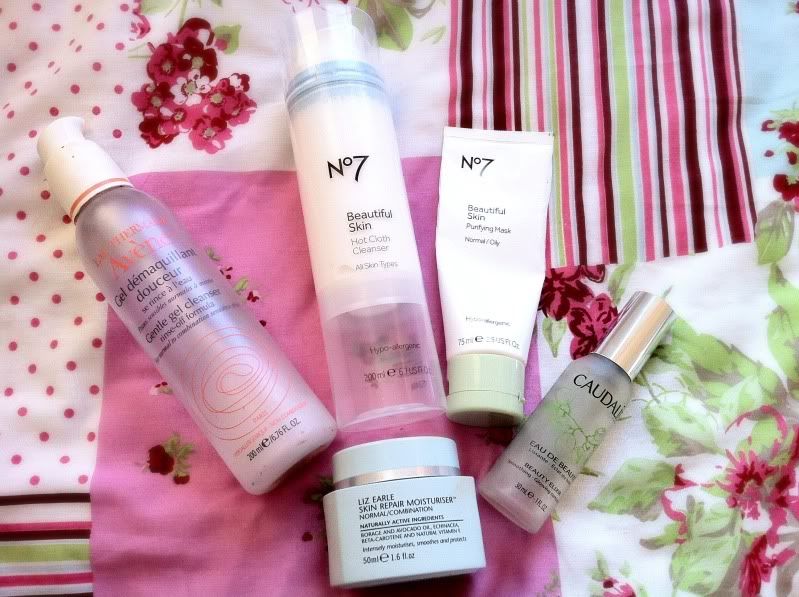 Skincare
Since this time last year my skincare routine has had a radical makeover, long gone are the days where I can only be bothered to use face wipes to remove my make up, oh no, I'm an absolute skincare fiend! These are the products I believe that have transformed my skin this year.
Avene Gentle Gel Cleanser.
After receiving a sample size of this I've never looked back, the formula is so gentle it leaves my skin feeling great. I use this every morning and if you have oily/combination skin I cannot recommend this enough.
No7 Beautiful Skin Hot Cloth Cleanser.
Who knew you could find such a fantastic high street version of Liz Earle! I am a fan of Liz Earle Cleanse and polish don't get me wrong, but this stuff works exactly the same and is bigger and cheaper. I use this every night and it removes every scrap of make up.
No7 Beautiful Skin Purifying Mask.
Another No7 product but I had to include it. An essential for pampering my skin I cannot tell you how ridiculously velvety soft this leaves my skin feel, its like an exfoliator and mask in one, you really need to try it to understand the level of softness I'm talking about here. I love it, I use this about twice a week for a little skin treat.
Caudalie Beauty Elixr.
A product that I was so hesitant to buy but can no longer live without. I love a multi purpose product and this is great as a toner, for setting your make up and for just giving my skin a boost through out the day.
Liz Earle Moisturiser
I love this stuff, I use if every night and it really helps my skin recover while I'm sleeping. I also use this before I do my make up to go out in the evening to really prep my skin.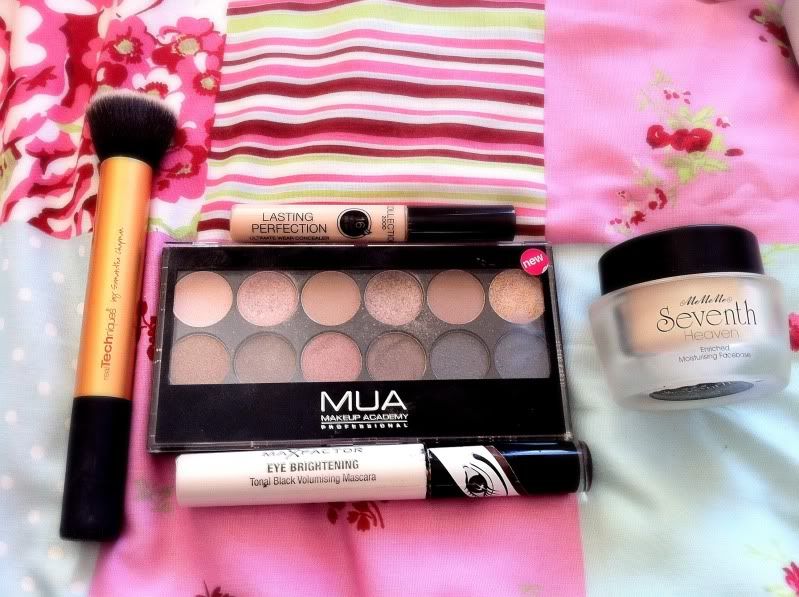 Make Up
As with skincare my make up routine has had a massive re vamp, priming my skin? Applying foundation with a brush? Thank goodness I found the light.
MUA Undressed Palette.
An amazing alternative to the Urban Decay Naked palette. MUA eyeshadows really are among the best out there, they are so pigmented and easy to blend, I cant actually remember when I reached for another Palette.
MeMeMe Seventh Heaven Moisturising Facebase.
I have tried a few different high street primers but this little pot of loveliness wins hands down. It smells delicious and holds my make up in place for the majority of my day
Max Factor Eye Brigtening Mascara.
I do love a mascara and has to be my favourite of the year. Its fantastic at creating volume and length but doesn't clump, leaving you with lovely luscious lashes.
Real Techniques Buffing Brush.
This has probably been the most significant change in my make up routine. I use this brush to apply my foundation and it gives a completely flawless finish. I could never go back to just applying with my fingers and if you don't own this brush, why not!!
Collection 2000 Lasting Perfection Concealer.
This will cover your blemishes
.
Fact. For £4.19 its a wonderful product that I can't live without.
Hopefully while you are reading this I am in a Country pub, snuggled up by a log fire with a glass of mulled wine. I hope you had a great Christmas and got lots of new beauty products you cant wait to post about!