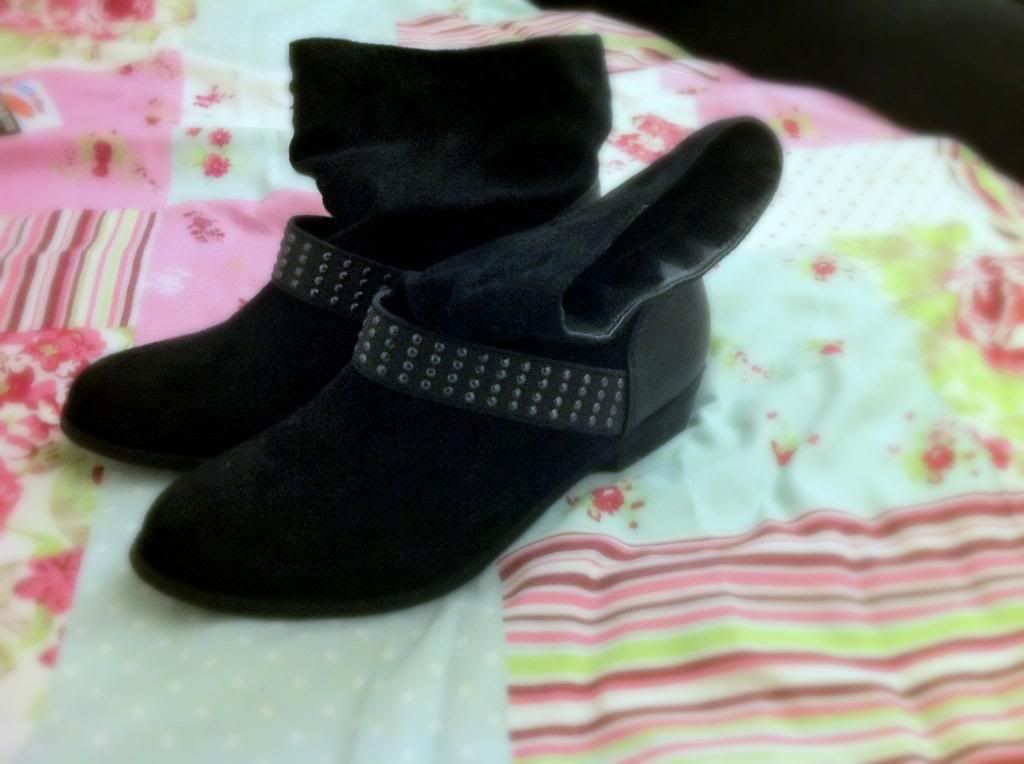 Studded Strap Ankle Boots
Ooooo new shoes! Well, boots but I am in love with them. I have been after a new pair of boots for a while and I purchased these beauties from
New Look
while they were running their
25% off
offer, it would be rude not to, right?
A classic black with a studded strap, I'm a bit stud obsessed at the moment; I love to give a girly outfit a bit of a rock edge. The small heel makes them great for everyday wear and I think these will be perfect to wear with jeans or a dress with black tights. As well as looking good they are also very comfortable, so they will be seeing a lot of my feet throughout these cold months.
These boots retail for £27.99 but I picked them up for the very purse friendly price of £20.99.
How was your weekend? I finally made a dent in the old Christmas shopping and picked up a few lovely bits for myself in Primark so I consider that a successful trip. Does anyone want to wrap my presents for me? I think a two year old can do a better job than I can!