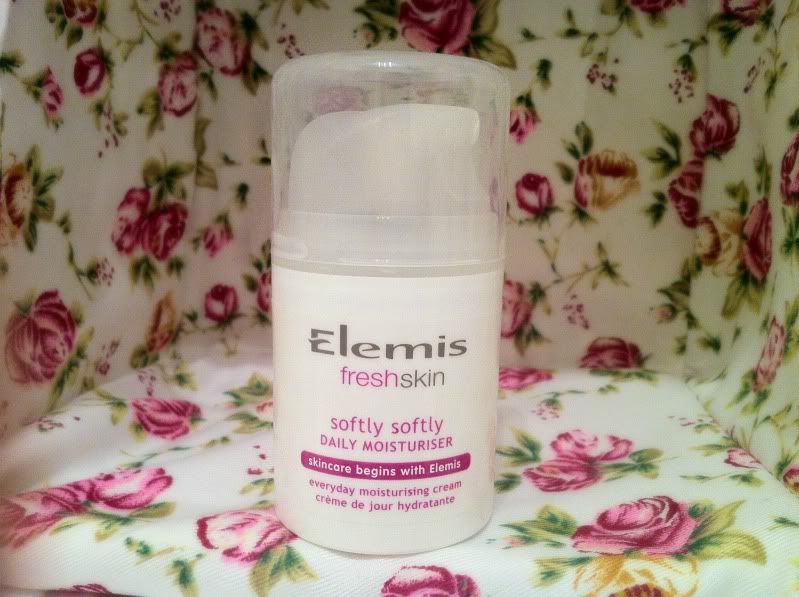 Elemis FreshSkin Softly Softly Daily Moisturiser
I picked up The
Elemis Freshskin Softly Softly Daily Moisturiser
after seeing in on
Hannah Maggs Blog
. Her skin always looks so gorgeous in her photos and videos I can only wish mine looked like hers and after reading a few more reviews I knew I had to try it out.
I have been using this every morning since I got it and I'm a fan. This moisturiser is so light and contains some lovely ingredients such as r
osehip seed oil and sweet almond oil which
just sinks into my skin leaving it feeling soft and fresh. I have combination/oily skin and find it doesn't leave my skin feeling greasy, just soft and radiant. I've also been mixing this in with my foundation to create a tinted moisturiser which works lovely. Oh and it smells divine.
The packaging has a neat little pump so you won't use more than you need, and you really don't need that much to cover your whole face and neck. The only thing I don't like is that I cant see how much is left, I know the heartbreaking day will come unexpectedly when it runs out.
The Elemis FreshSkin Softly Softly Daily Moisturiser retails at £20 which might sound a bit steep but like I said you really don't need to use much. I purchased mine from TimeToSpa and they always have different offers on, I actually picked mine up for £15 when there were running their 25% off offer so always keep a look out, it makes it a bit easier on the bank account too.
Have you Tried anything from the Elemis Freshskin Range?
I'm so happy it's Friday, I've only been back at work 2 days but its been the longest 2 days ever and I am well and truly ready for a lie in. This weekend is gonna be quiet one for me as I'm trying not to spend too much money, (that's the plan anyway) but its my Dad's Birthday tomorrow so I'm off out for lunch with the family which should be lovely. have you got much planned this weekend?