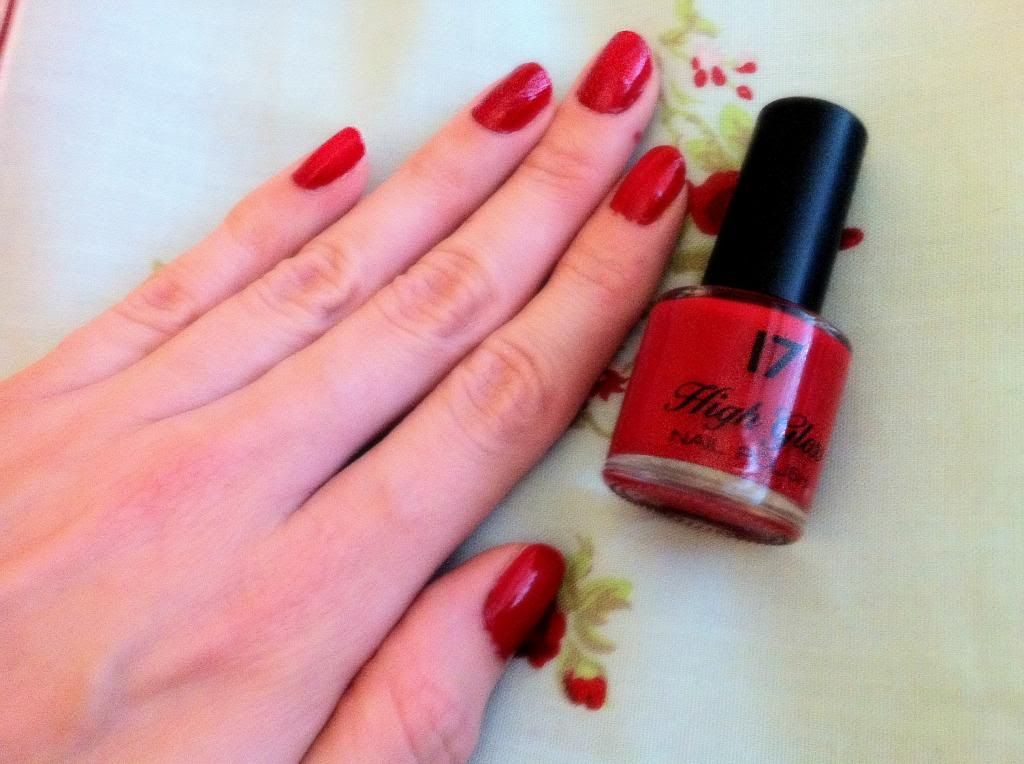 Risky Red by 17
I always think there is something quite glamorous about a red nail. I remember when I was younger I would watch my mum paint her nails and longing to grow up faster so I could wear the same colour, I used to think it was so grown up and ladylike. Red is a classic and with Christmas just around the corner there's not a more perfect time to wear it.
I got Risky Red by 17 Cosmetics as part of a gift set last year and for whatever reason I have just never gotten around to using it. I don't own any other polishes by 17 but that is definitely going to change.
These polishes retail at about £2.99 and I'm very impressed with the quality, the photos above were taken after only one coat and it is completely opaque. The brush is a good size and allows for smooth application and it lasted a good 2 days before it started to chip, but I change my nail polish quite regularly so it was as long as I needed.
Overall I think this is a lovely little polish and great value for money. Have you tried any 17 polishes?

Not gonna lie I'm feeling a bit rough today, I went for a meal with my friends last night and I think the red wine and I bonded a little too well, well so I thought I felt like I was being kicked in the head this morning! Today is definitely a pyjamas day, shame I have a lot of cleaning to do. Enjoy your Sunday.