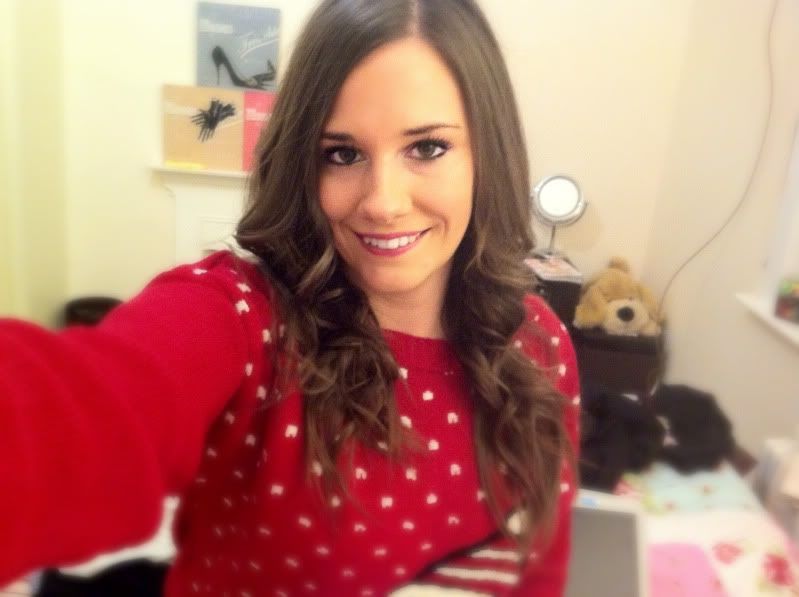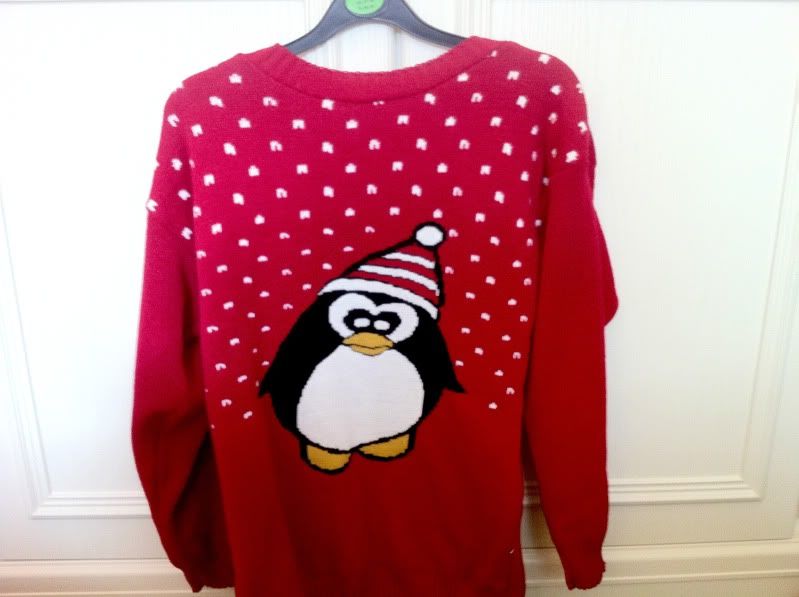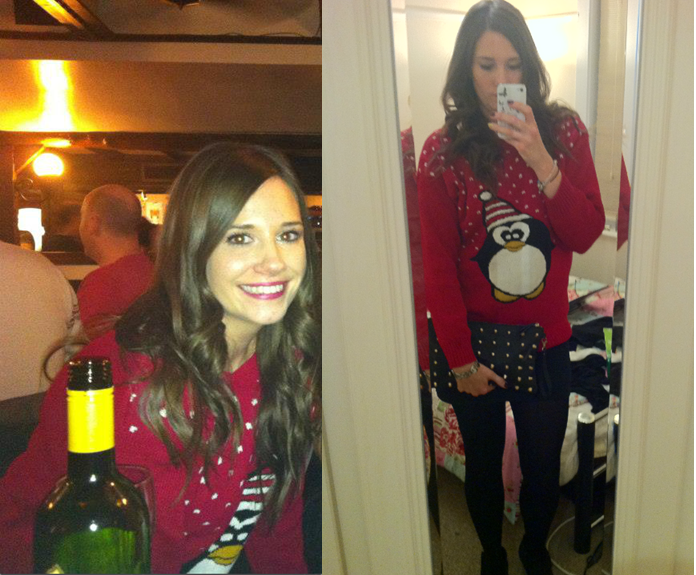 Face
Liz Earle Moisturiser
MeMeMe Moisturising Face Base
Bourjois Healthy Mix Foundation shade 53
Collection 2000 Lasting Perfection Concealer in Medium
Caudalie Beauty Elixr
Cheeks
Rimmel Stay Matte Pressed Powder in Peach Glow
Accessorize Baked Blush in Scandal
MeMeMe Moonbeam Highlighter
Eyes
Maybelline Gel Eyeliner
Rimmel Exaggerate Waterproof Eyeliner
MUA Undressed Palette shade 2 and 4
Maybelline Colour Tattoo in On and On Bronze
Bourjois White Eye shadow in Corners
L'oreal Volume Million Lashes Luminizer mascara for Hazel Eyes
Elf Eyebrow Palette in Dark
Lips
MUA Lipstick Shade 2
Saturday night was my Christmas party but no glamorous dressing up for me oh no, our theme was Christmas Jumpers! Don't even get me started on my Christmas jumper it was so hard to find! Usually I see them everywhere and so many people said the best ones were in Primark but I had no luck. I'm not sure whether I had just left it to the last minute but I was in such a grump when I couldn't find one.
I came across this penguin jumper in a cheap shop called Storm for about £12 so I snapped it up and luckily nobody else had the same one! I teamed this with a black bodycon skirt, black tights, shoe boots and black studded bag from Select.
With my make up I decided to go with a bold lip, I love this MUA lispstick and it's so perfect for Christmas I thin
k it went really well with my jumper. The

L'oreal Volume Million Lashes Luminizer mascara for Hazel Eyes is my absolute fave for a night out, it's the absolute best mascara for giving length and dramatic volume. For My Hair I created loose curls with my GHD Straighteners.
A lot of wine was consumed and I danced like I thought I was a professional. My feet were killing me by the end of the night and just thinking about my headache the next morning is making me want to cry. Oh well, 'tis the season and all that.
Have you had your Christmas party yet?
I finished my present wrapping last night yay! I'm usually pretty awful at wrapping but because most of them were box shaped I actually don't think they look that bad. Only 3 days of work left bring it on. Have you finished your shopping/wrapping?