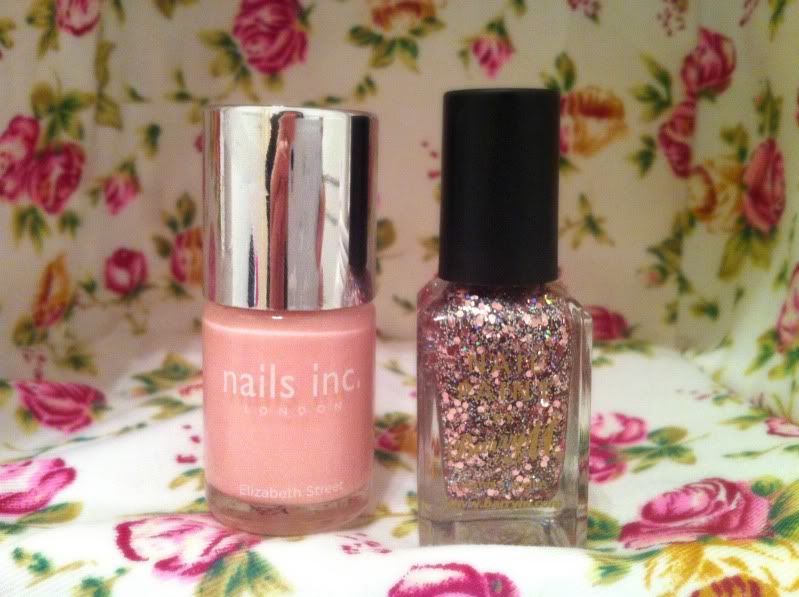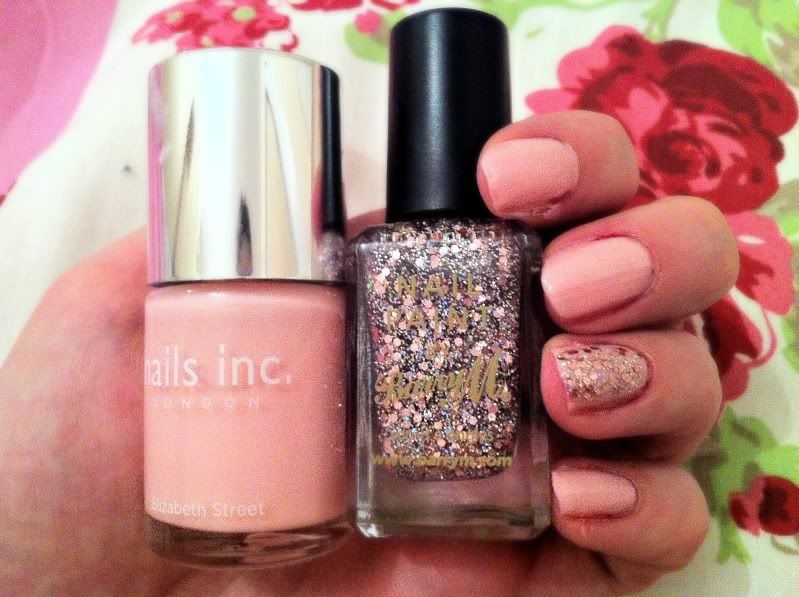 Elizabeth Street and Rose Quatz Glitter

I might sound like a stereotypical girl here but I love pink and I love glitter so this combination is absolutely perfect for me.
I picked up
Elizabeth Street
by
Nails Inc
while it was free with
Glamour magazine
. Ive never used Nails Inc before as they usually retail at about £11 which I never really thought that I could justify so to pick this up for just £2 is an amazing saving.
I used two coats of Elizabeth Street to get it opaque and I am
SO
impressed with the staying power I think it was day 4/5 when it started to chip which I thought was a miracle seeing as mine are usually off within 2 days. If the rest of the Nails Inc Polishes have the same staying power as this then i would definitely but another one.
Rose Quartz Glitter
by
Barry M
has to be one of my favourite nail polishes I've ever had. I won this in andpeaches giveaway and as soon as I opened the parcel I was just like WOW. The glitter looks a bit like crystals which add a real touch of glamour, I have named these my
Princess
nails as they make me feel like I'm a princess haha is that sad? I just love looking at them and have had so many complements on them. If your a fan of glitter polish or are looking for something to glam up your look then this is the one! Barry M nail polishes are usually £2.99 so you really can't go wrong.
What do you think? Are you a fan of adding a bit of glitter?