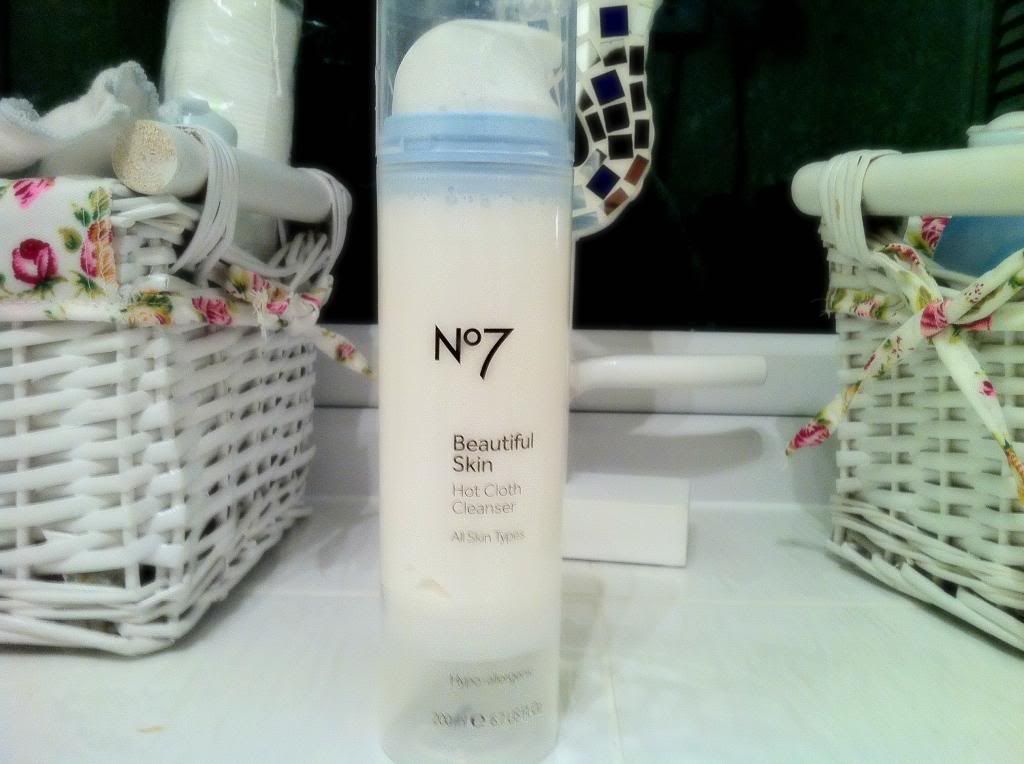 No7 Beautiful Skin Hot Cloth Cleanser
Being a skincare junkie I am constantly browsing for new cleansers so when those glorious No7 Vouchers were around I snapped up the No7 Beautiful Skin Hot Cloth Cleanser .
Since my Liz Earle Cleanse and Polish ran out I have been using this
every night
to remove my make up and
I
have to say I'm very impressed.
Like most hot cloth cleansers this one's comes with a muslin cloth, you apply the product to dry skin to melt away your days make up, then run the cloth under had hot water to remove it. I find one pump is more than enough
; the creamy formula is very gentle but still very effective and will even remove your eye makeup. I tend to remove most of my eye makeup before I use this though just to stop the cloth getting to grubby.
I love how this leaves my skin feeling so clean, the thought of going to sleep with my make up on now is horrifying, and then I would wondered why I get spots? Seriously, this takes about 2 minutes and is totally worth it.
The product retails at £9.95 comes in a 200ml tube making it excellent value for money, even better if you can get your hands on a £5 off voucher, I think I made mine last about 3 months or so. If you're looking for a purse friendly cleanser that works just as well as the high end versions then I cannot recommend this bad boy enough.
What's your favourite cleanser?
Why does the weekend go so fast? Had such a mad one, I went out with the girls on Friday night which was so much fun, then yesterday my boyfriend and I travelled the 2 1/2 hour journey down to see his parents for our first Christmas get together. So much food and wine and a nice catch up with people we haven't seen for a while. Its really got me in the Christmas Spirit and I Can't wait for the big day to come! What have you been up to this weekend?