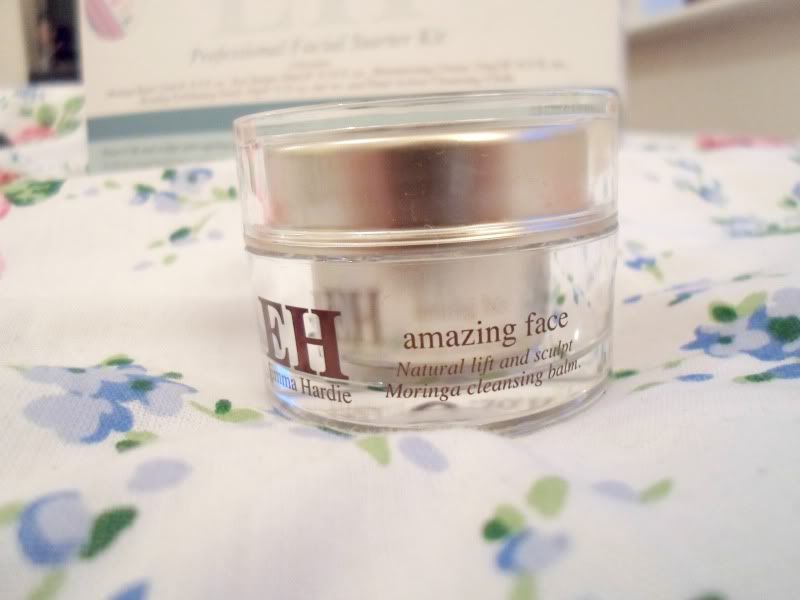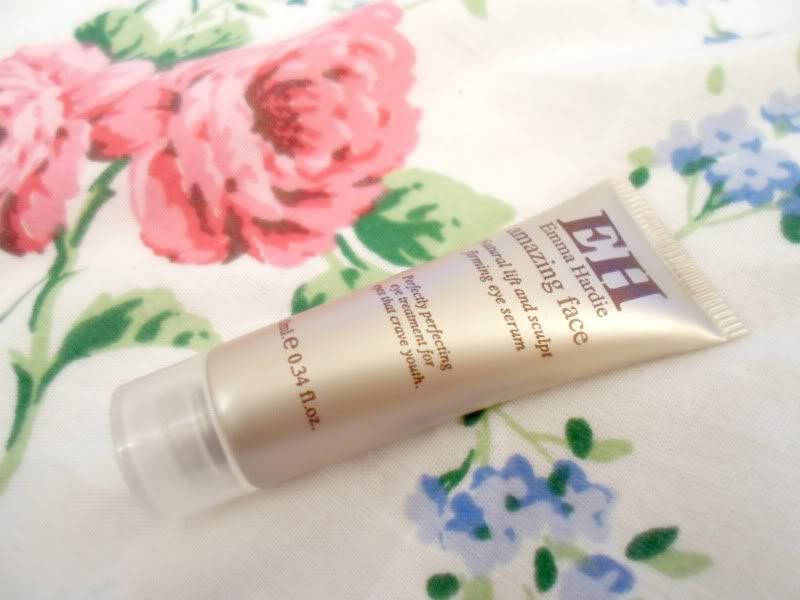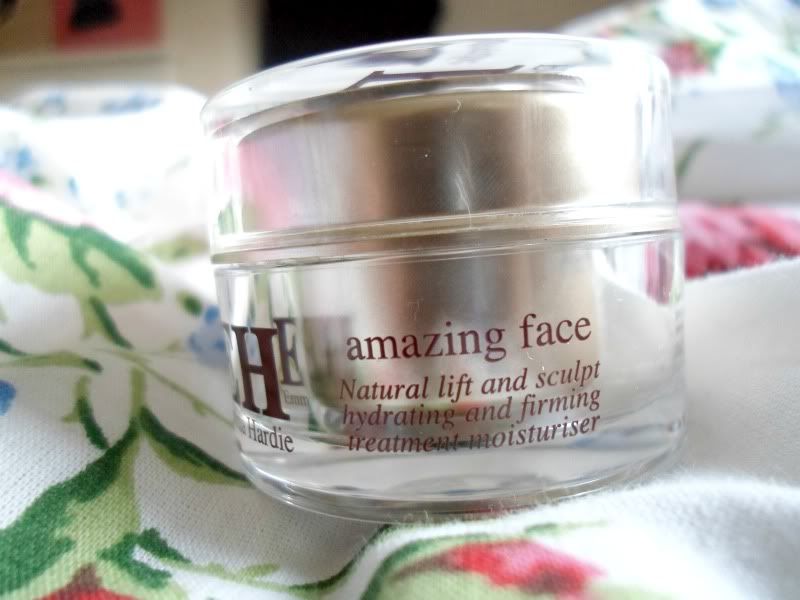 Amazing Face Professional Facial Starter Kit
Emma Hardie is one of those luxury skincare brands I have wanted to try for a while now, it's been doing the rounds on the blogsophere and each post I've read has made me want to try it even more.
I found the
Professional Facial Started Kit
on the
Whats in My Handbag Website
for £25, but lucky for me I timed it just right as they were giving £10 off orders over £20, WIN! What a great way to introduce me to the brand.
♥
Natural Lift and Sculpt Moringa Cleansing Balm
was the product I was most excited to try. I have never used a balm cleanser before so I really didn't know what to expect. The consistency is like no other cleanser I've used, it's balmy (obviously) but that really is the best way to explain it. I have to say I am 100% on the bandwagon for this product as so far my skin as seen amazing results and it has really helped to clear up the blemishes on my chin. I was a bit naughty and have already purchased this full sized in the January sale from Feel Unique oops. I will do a full review soon.
♥
Natural Lift and Sculpt Firming Eye Cream
is a product, like most eye creams that will take a while to tell whether they have actually worked. I do like using this though and this morning, after I used it the last few nights I thought I looked more awake than normal but it is rather expensive for the full size so I don't think I'll be purchasing this any time soon but I will enjoy using up what I have left.
♥
Roseship Exfoliating Seeds,
This is probably the most bizarre product I have ever used. you mix this in with the balm cleanser to exfoliate your skin and it literally felt like I was rubbing sand into my skin. Afterwards though I cannot tell you how soft my skin felt, it really gave my face an amazing deep clean and my face was ridiculously soft. I've been doing this once and week and this little pot is going to last me ages.
♥
Natural Lift and Sculpt Hydrating and Firming Treatment Moisturiser
is a really lovely creamy moisturiser that just sinks into my skin. I have been using this every night and it leaves my skin feeling soft and velvety, I think it works great with the cleansing balm. Again it's quite pricey and I think my Liz Earle moisturiser which I usually use at night does the same thing and is cheaper so I think I'll be sticking with that.
♥
Dual Action Professional Cleansing Cloth
has a side which is more abrasive for exfoliation and a more gentle side for cleansing and perfecting. I find this much better than a normal muslin cloth, it's very soft. You have to purchase these separately from the balm but I'd say it's worth it.
The only thing I'm not sure about with Emma Hardie is the scent, I know a lot of people love it but I just find it very peculiar. It's almost lemony with a bit of a twang haha, I don't hate it but just wish it was a bit more subtle, however this won't be stopping me from re purchasing the Cleansing Balm again I can see me using this for a long time.
Have you tried anything from Emma Hardie?
I woke up this morning thinking it was Friday, what a slap in the face, still another whole day of work to go! Did anybody else watch The Notebook last night? I cried like a complete baby. At the end it left me thinking 1, Why don't I look Like Rachel McAdams and 2. Ryan Gosling is hooooot!