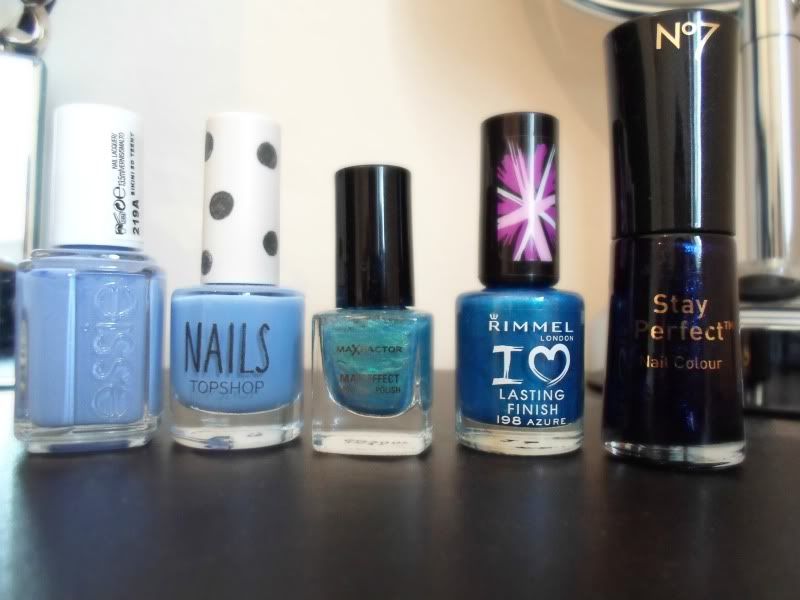 Bikini So Teeny
♥ Celestial
♥ Dazzling Blue
♥ Azure
♥ Betty Blues
I'm one of those girls that like to paint my nails according to my mood and this week didn't start great for me, hence feeling a bit blue. I also like to use nail polish as a way to lift my mood; if I have pretty nails it makes me feel that bit better.
It turns out I own quite a few blue polishes, who knew? I've picked out my top 5 which are a lovely mix of shades.
Essie's Bikini So Teeny
was one of the most hyped polish of last year, a gorgeous pale blue perfect for summer. When I purchased Bikini So Teeny I didn't realise i actually owned a very similar colour,
Topshop's Celestial
is just slightly brighter, I might not have bought Essie if I had realised this but I still like them both.
Dazzling blue
From
Max Factor
is a lovely sky blue with a gold shimmer running though it, I love this just because its really different.
Rimmel's Azure
I wear when I fancy something a bit in your face, I love the pearly finish it has. Last but not least is
Betty Blues
by
No7
, a navy, off black which I think is quite sophisticated. When it catches the light you can see its beautiful midnight sheen.
This weeks winner though has to be Bikini So Teeny. Even though I said its perfect for summer, I think it looks great in this cold frosty weather. I always get complements on my nails when I wear this and that did help give me a little lift.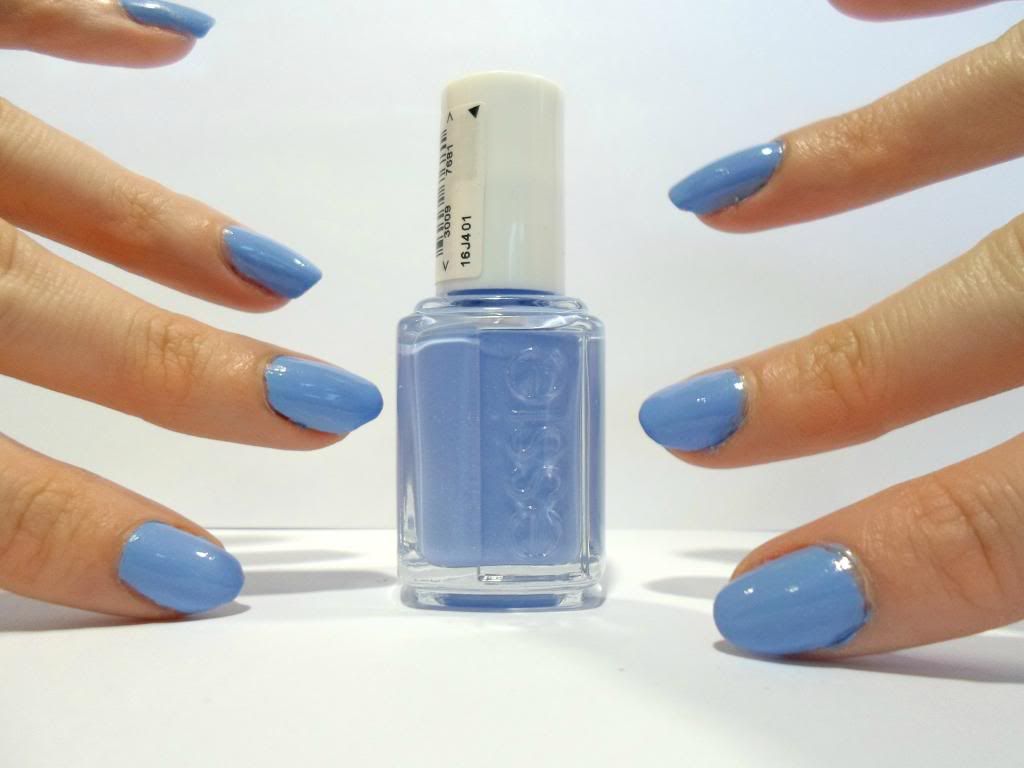 Do you own any of these colours? Which is your favourite?