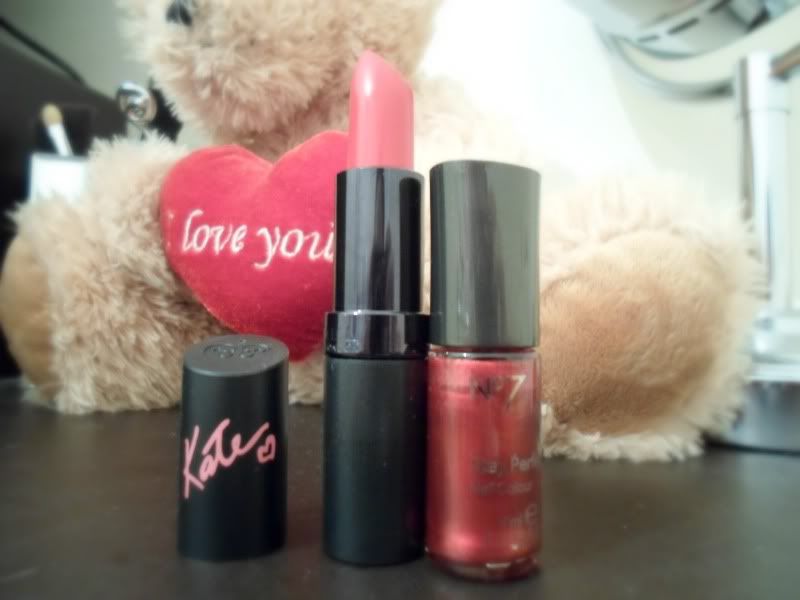 Happy Valentines Day
If there's ever a more perfect occasion to rock a red lip than Valentine's Day is it. I know a lot of people feel Valentine's Day is a bit of a cop out and you shouldn't have to celebrate your relationship on a specific day, but I think it's sweet, if you get given a card or flowers etc. its guaranteed to put a smile on your face.

Everyone associates red with love and Valentine's Day, its bold, sexy, and head turning, you can't walk into a card shop without seeing a sea of read hearts.
These are my products of choice to complete that Valentine's Day look.
Lips
I've opted for Rosetto 022 by Kate's Lasting finish Collection. I love this colour; it's bright but also quite deep with blue undertones which make it suitable for all skin tones. As the name suggests it is very long lasting so perfect if you're going out a date.
Nails
Salsa by No7 is a beautiful red with silver shimmer running through it which makes it that extra bit special. I think red nails are so sophisticated. The colour is opaque in two coats and I usually find it lasts about 2 days without chipping (without a base or top coat.)
How cute is this card! I absolutely love it and it really makes me giggle because it describes me and my boyfriend perfectly.
As my boyfriends is at work on Valentine 's Day I shall be spending the evening with my house mate cooking up a storm, or possibly a ordering a takeaway. I remember last year 3 of my friends and I went to the chip shop had a bottle of wine and watched films, who says romance is dead!