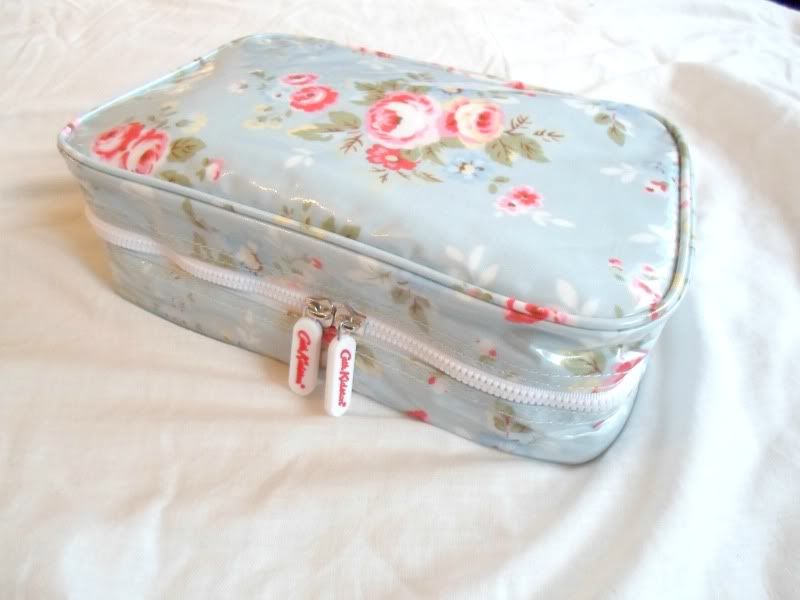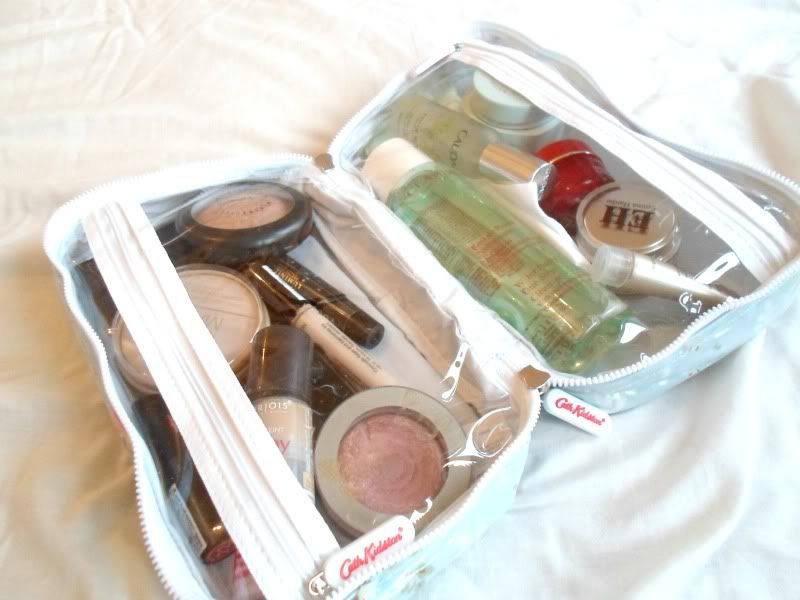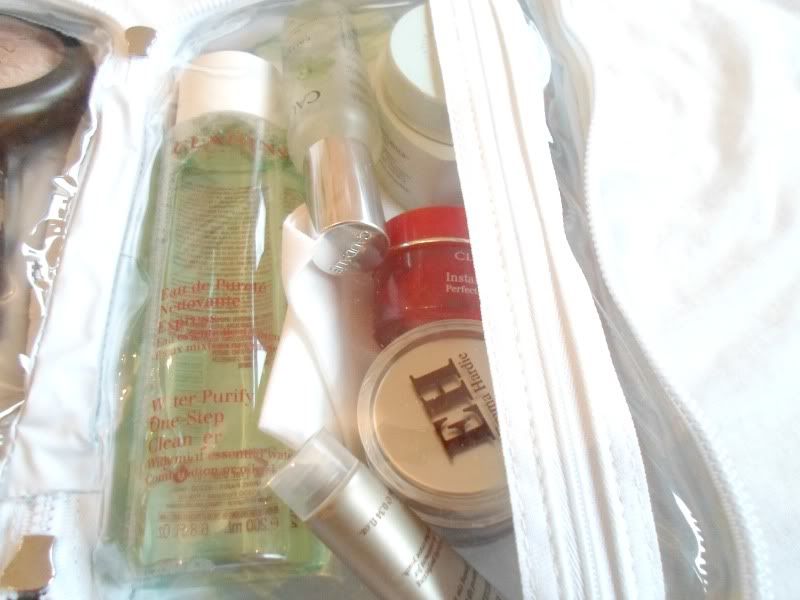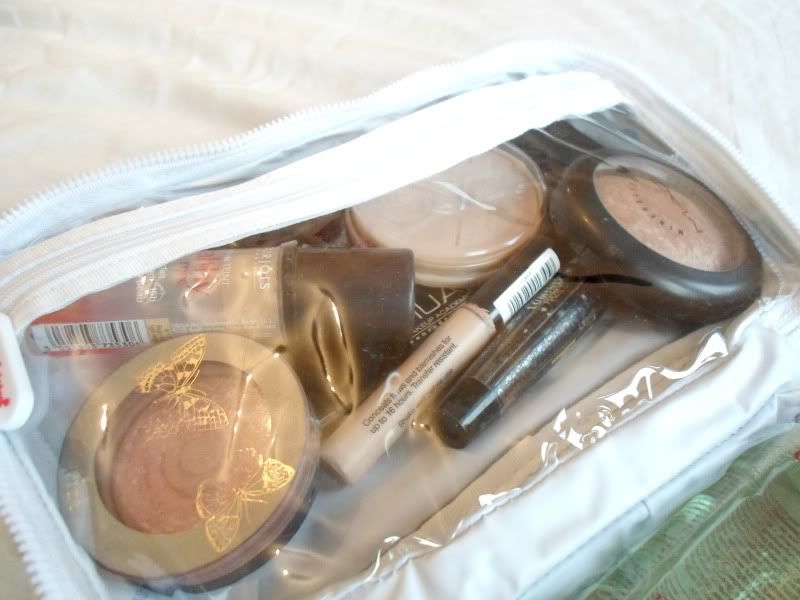 Cath Kidson 2 Fold Toiletry Bag
Hi guys, Happy Friday! Today I am getting the train down to London for a girly weekend to visit my friend for her birthday and I am so excited! Considering I'm only going down for 2 days I have the heaviest bag of stuff, this happens every time but it doesn't hurt to be prepared.
I thought I'd use this opportunity to give you a sneak peak inside my travel cosmetics bag. The trusty bag I opt for is my
Cath Kidson 2 fold toiletry bag
; it is absolutely perfect for occasions like this. The case is split into 2 sections both with clear plastic screens and a zip to keep everything in place. It's so convenient to be able to have all of my makeup and skincare in one place but to also have it organised. The clear plastic means I can see everything and I don't have to spend ages rummaging through a massive bag just to find my eyeliner. The outside of bag is made with oil cloth so it's easy to keep clean and the pattern is a classic pretty Cath Kidson Floral print. What more could a girl need? You can buy the 2 fold toiletry bag on the
Cath Kidson Website
, I don't think they have this design in stock any more but there are some gorgeous alternatives.
The Contents:
Skincare
Emma Hardie Cleansing Balm
Clarins One Step Water Purify Cleanser
Liz Earle Moisturiser
Caudalie Beauty Elixr
Toothbrush
Emma Hardie Eye Cream
Clarins Instant Smooth
Make up
Bourjois Healthy Mix Foundation
Collection 2000 Lasting Perfection Concealer
L'oreal Volume Million Lashes Luminizer mascara for Hazel Eyes
Maybelline Gel Eyeliner
Rimmel Kohl Eyliner
Accessorize Blush, Scandal
MUA Undressed Palette
Kate Rimmel Lipstick 22
MUA Lipstick Shade 2
Bourjois Rouge Edition Lipstick Rose Tweed
MAC MSF Soft and Gentle
I try to keep products to a minimum and these products are my 'go to' for a night out.


As soon as we arrive we are going to do cheeky bit of shopping then go out for food and a cocktail or 2 this evening. I'm so glad to be out of our little town and venturing to the capital. I'm hoping to take lots of photos to show you next week. Have a good weekend everyone.