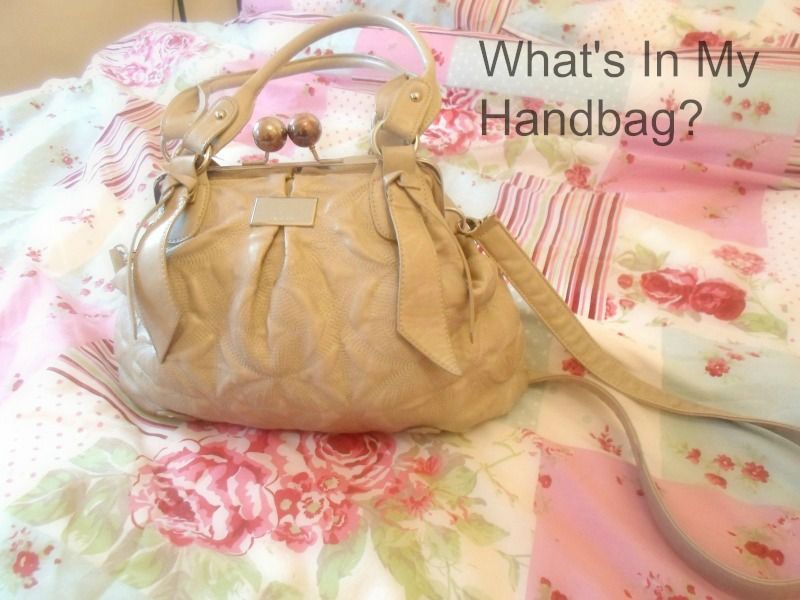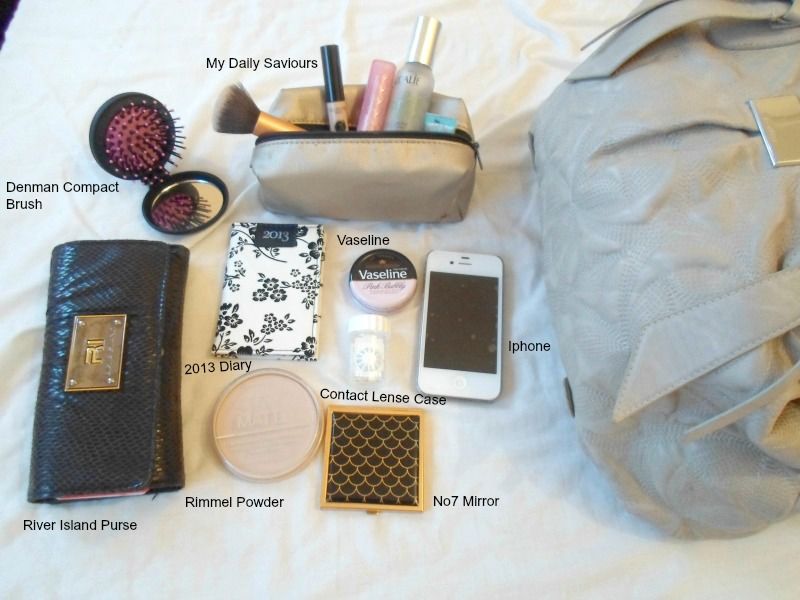 Today's post is giving you a sneak peak inside my handbag. I love these types of posts as i'm quite nosy and I always see little bits that I wish I had in mine. I have cheated a little bit and taken all my receipts out, I tend to just stick them in there after I've got petrol and sometimes I do forget to take them out and I really don't think that makes for a good blog post.
The bag I use nearly every day is my Fiorelli Shopper. I love this bag and it upsets me to say that it is starting to look a bit worn but until I find the next 'The One', I will continue to use it.
Most importantly I carry around my Iphone and this may sound geeky but I can't remember life without it. I Love having the camera at the ready and being able to catch up with blogs on the go. I got the cute little diary from Poundland so I can quickly jot down any plans and appointments. My boyfriend is also quite forgetful and I have to remind him of things all the time so I keep his events in here too. My Purse…doesn't really need explaining.
The most Boring thing is my contact lenses case, I always keep one with me in case I have to take my lenses out for any reason of if they start to dry up. Oh the glamour.
The beauty bits I carry round are just in case I need to re-apply or I'm going out after work and I want to hide that 'I've been up since 6am' look. This pretty much includes concealer, a lip product and sometimes a cheeky spritz of Caudalie Beauty Elixr. I also like to keep some Rimmel Stay Matte Pressed Powder and some Vaseline with me at all times.
A hairbrush is always essential for my mop so this compact brush is perfect, I know it has a mirror inside but I also like to carry this No7 which I got for Christmas just because it's pretty.
So that's the secrets of my bag. Let me know if you have done this tag too.