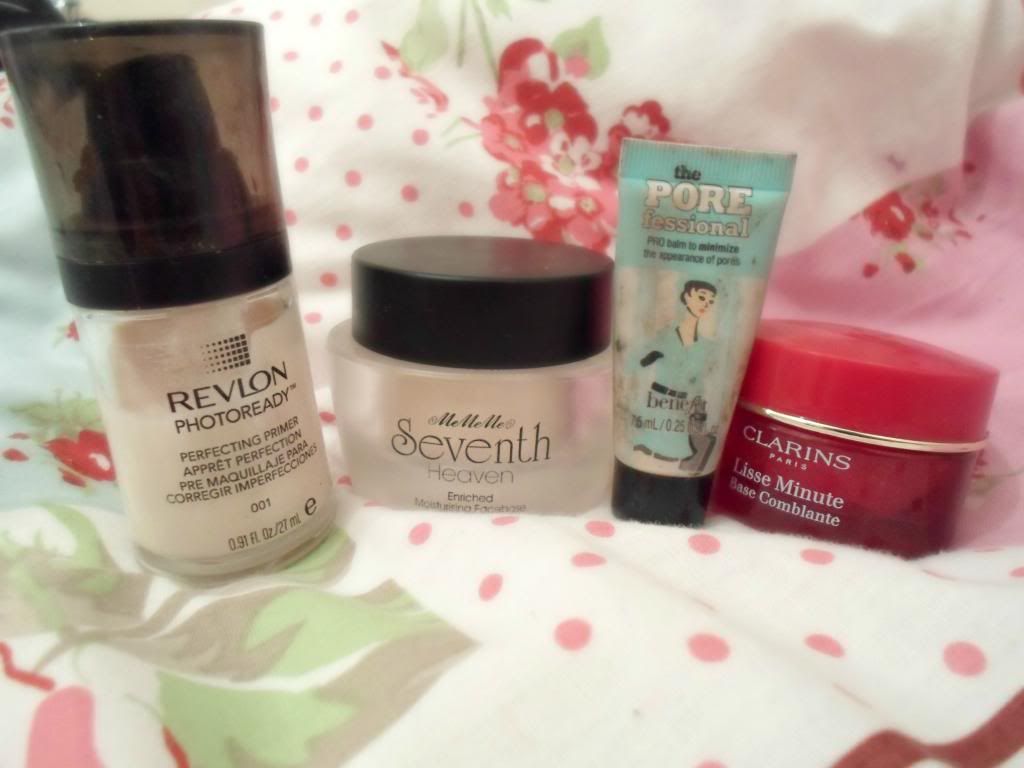 Perfect make up requires a perfect base. If you have a good base then the rest of your make up will sit so much better, giving you that flawless look that we all crave. I have been few a fair few primers in my quest for flawless makeup so here are my thoughts on some of the ones I have used.

The Revlon Photoready Primer is a product that I was really excited about when it was released but to be honest I found that for me it did, well nothing. It didn't help my foundation or brighten my skin. However I did give the rest of this to my house mate and she seems to be getting on with it fine.


MeMeMe Seventh Heaven Moisturising Facebase I think is massively overlooked. I love this product it has a creamy formula and a slight citrus scent, I also think the packaging is really cure. The trick with this is that once it's applied to wait about 5 minutes so that it completely sinks into your skin, you then apply your foundation and voila it sits lovely. It also really helps to keep my foundation in place for the majority of my working day, definitely the best primer I've found on the high street so far.

The Porfessional by Benefit has so many rave reviews but here comes negative nelly, i'm afraid this product just didn't blow me away. I found that it just made my skin feel really greasy and my make up just slipped off. My skin is combo/oily so maybe I just don't have the right skin type for it, I think as there was such hype around it that's why I was so disappointed as I really wanted to love it.


Clarins Instant Smooth has recently taken the beauty blogging world by storm and it really is worth the hype. The product glides over your skin covering redness and filling in pores creating a smooth surface ready for your foundation application and helps it stay in place all day. I can't get enough of this product at the moment and is a staple in my everyday routine.
What primers do you use? Please let me know if I'm missing out on a great product. Did any of these work for you?