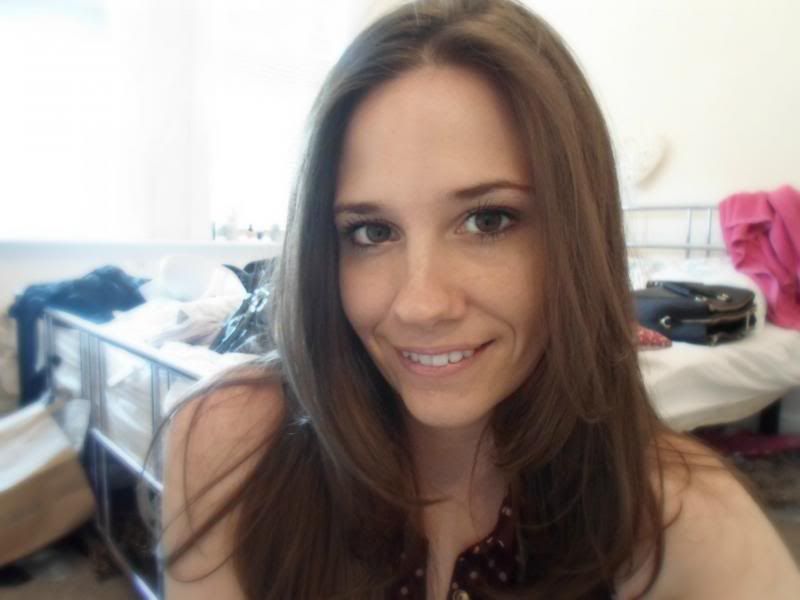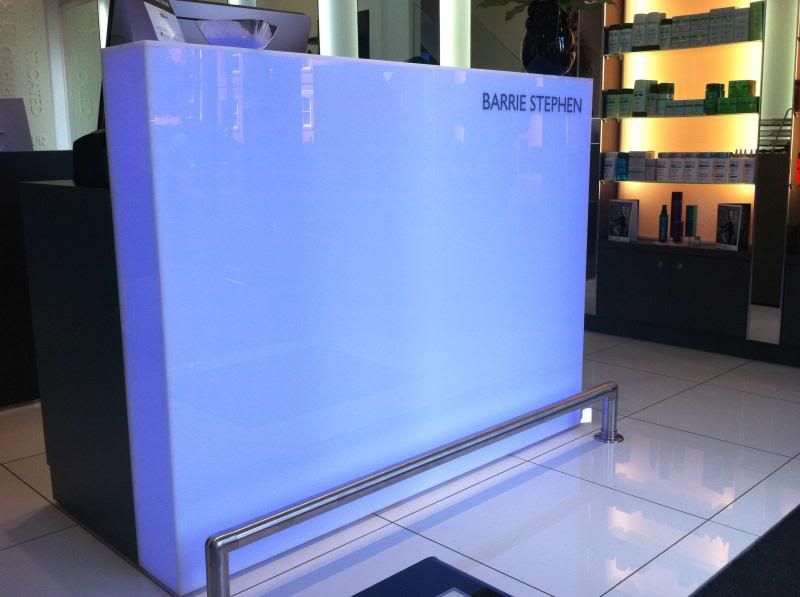 Bit of back ground on my hair, I'm a bit of a wimp; I've never dyed it and usually try and avoid getting it cut. This pretty much stems from child hood when I had beautiful long locks and on a trip to the hair dressers they were cut off in a swift snip. I can't tell you how much I cried. I was also the kid at school that was given one of those huge bowl cut style fringes, I was definitely a victim of bad hair abuse!
Anyway I'm still a bit of a stereotypical girl and love being pampered. I find people playing with my hair so relaxing and sometime it can make me fall asleep...maybe this is why I end up with bad hair?
When I arrived at Barrie Stephen I knew I was in for a treat. The atmosphere was so relaxing and not at all intimidating, the soothing background music made me instantly feel like I was in a place of luxury.
I was introduced to Joe who looked after me, we had a chat about my hair and he could tell just on first glance what needed doing to it and I felt confident to let him do what he thought was best, he is the professional after all! After having my hair washed, head massaged and good chat about the salons history by Chelsea I was back to Joe and he showed me how much hair he would be taking off he also introduced some layers into my hair. My hair is usually pretty flat so I asked him for tips on creating volume and he was more than happy to advise on methods that I could use to add volume while blow drying my hair myself.
I'm so happy with the end result my hair looks and feels a million times healthier; the layers help to add volume and the shaping around my face makes me feel a bit glamorous.
When I walked out of the salon I couldn't help but feel a little Cheryl Cole-esque, feeling super confident with a great bounce to my hair. I feel like I've overcome my anxiety with hairdressers, I'm tempted to even have a bit of colour put in next eeek!
A big thank you to Joe, Chelsea and everyone at Barrie Stephen for helping me fall back in love with my hair, I love it.


What do you think?