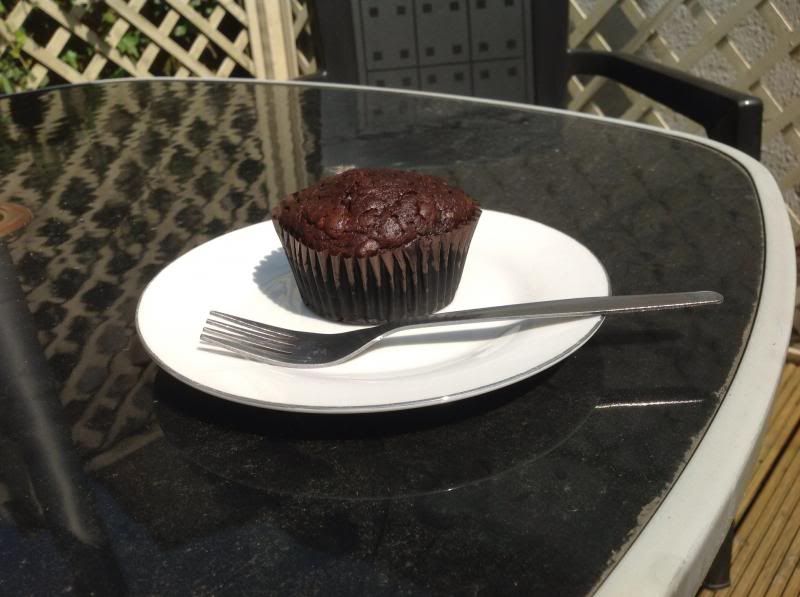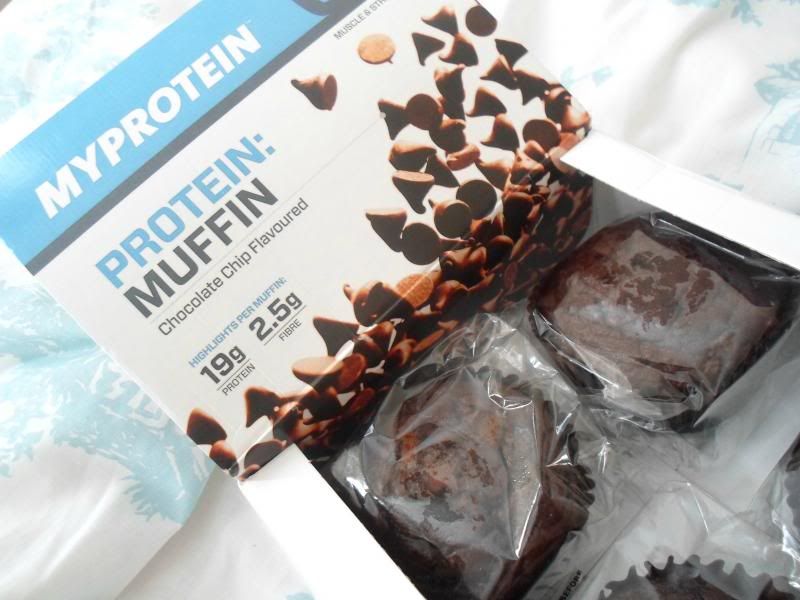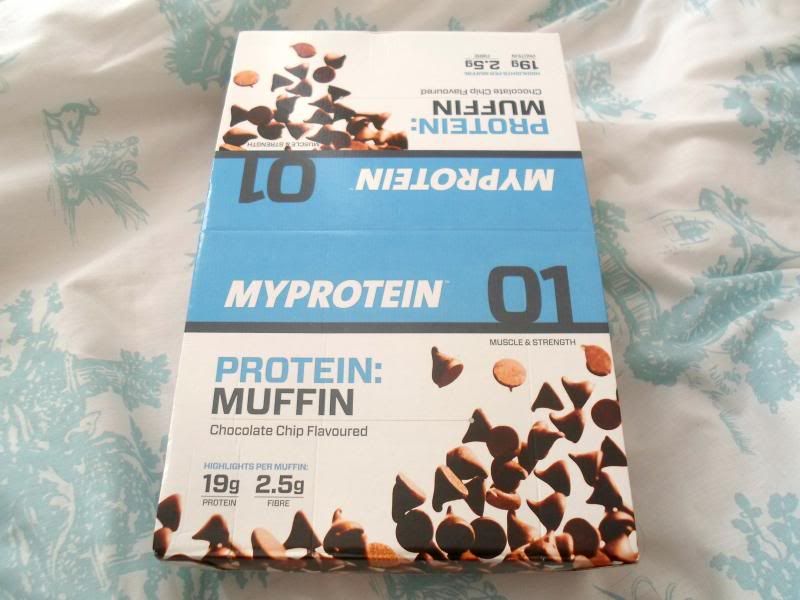 Over the last month or so I have found my inner gym freak, I've even started going to the gym at 6.30 in the morning! Crazy I know but I'm actually really enjoying it.
I've changed my session's form mainly cardio to more resistance and weight training and my trainer recommended that I increase my protein levels throughout the day to help my muscles recover faster.
When I was asked by
The Hut
if I wanted to sample some protein muffins I about fell of my seat, protein muffins! I can tell you it is not going to be hard for me to squeeze these bad boys into my diet.
The
Myprotein Chocolate Chip Protein Muffins
contain a massive
19grams
of protein so that ups my protein intake dramatically! They taste absolutely delicious, if you didn't know they were from Myprotein you would never be able to tell, they don't have a 'healthy' taste if that makes sense, they are well and truly packed with chocolate chips. I caught my boyfriend scoffing one the other day and he just thought he was getting a great chocolaty treat!
I have either been eating the muffins for breakfast with fruit after my work out or as an afternoon snack. I wouldn't just eat one at night because I wanted pudding.
They are quite high in calories at 387 per muffin so if you're a calorie counter I imagine you are screaming at the screen right now. But my trainer has reassured me that for the amount of resistance training I'm doing these are perfectly fine as long as the rest of your diet is balanced, you don't gorge on more than one and I try not to have one every day.
You can find these and lots more
MyProtein
products over on
The Hut Website
.
What do you think? Have you tried any products from Myprotein? Will you be trying these?