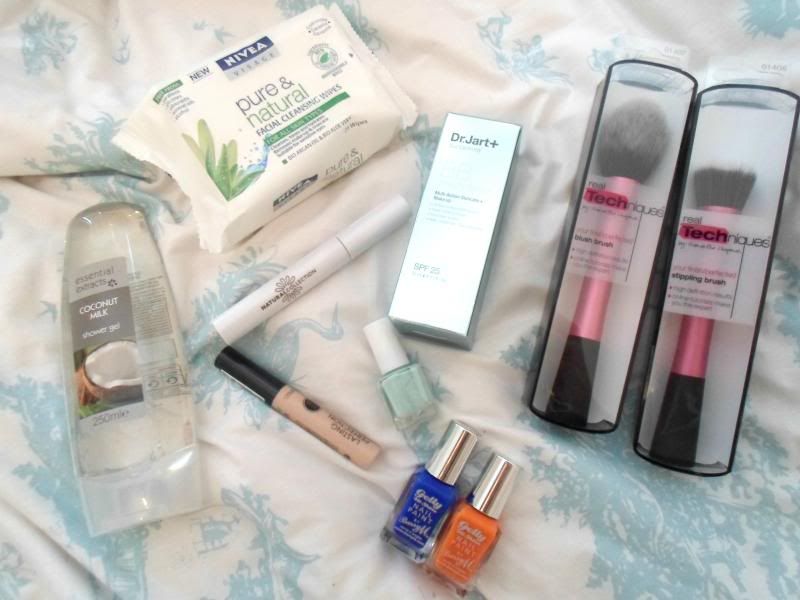 Real Techniques Blush Brush and Stippling Brush
I wanted the stippling brush to apply my cream blushes and it just so happened that the brushes were buy one get one half price in Superdrug so it would of been rude not to pick up the blush brush too right?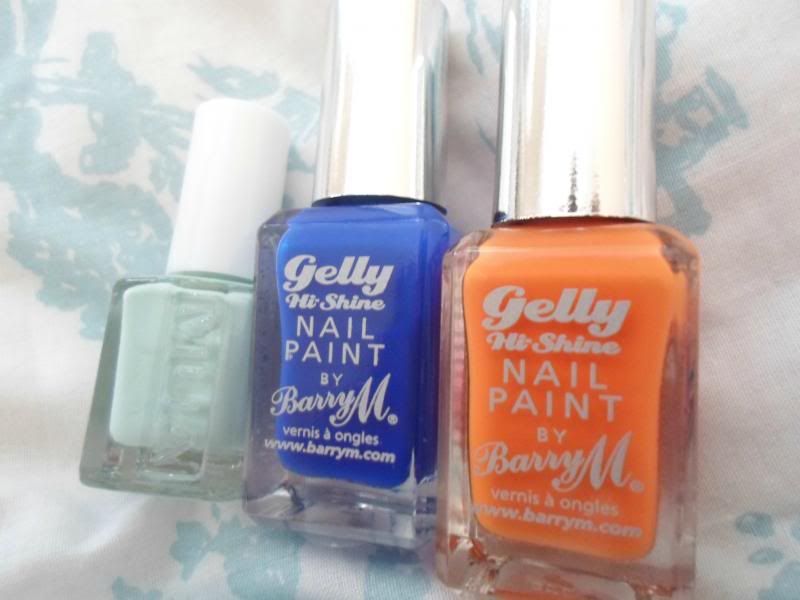 MUA Pistachio Ice Cream, Barry M Blue Grape and Mango
The Famous Essie dupe and these gorgeous Barry M colours are perfect for summer.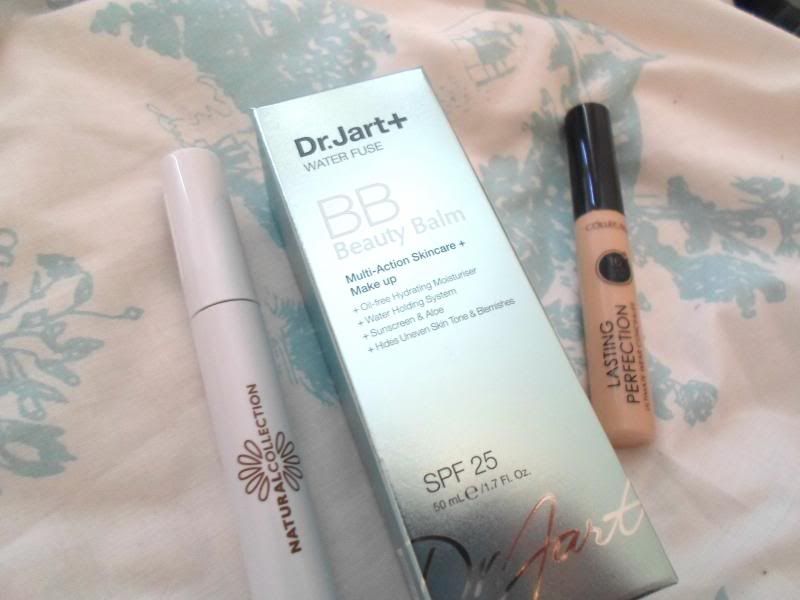 Natural Collection Waterproof Mascara, DrJart BB Cream, Collection Lasting Perfection Concealer
I'm so excited to try this DrJart BB Cream! The mascara was only a bargainous £1.99 and the concealer is a staple in my make up bag.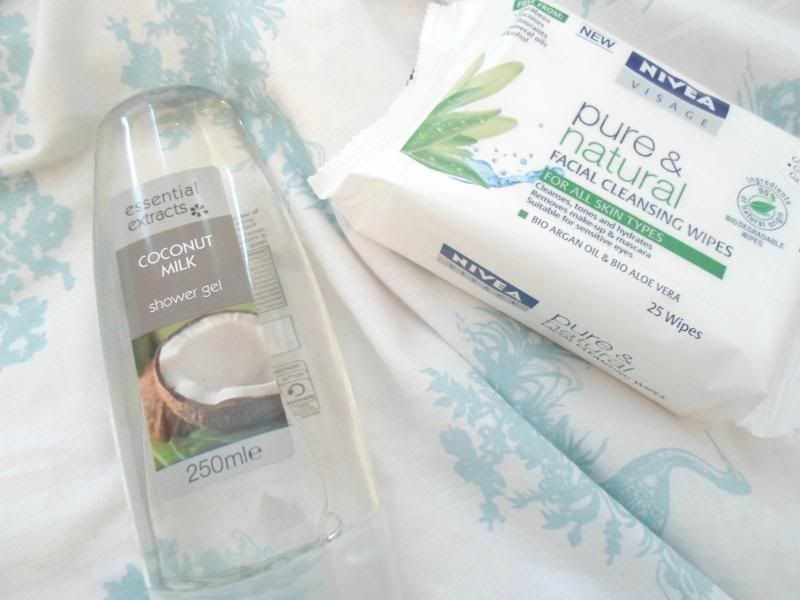 M&S Shower Gel, Nivea Face Wipes
I picked this shower gel up while I was in the queue at Marks and Spencers it smells delicious. I'm not usually one for face wipes but on holiday they are a must.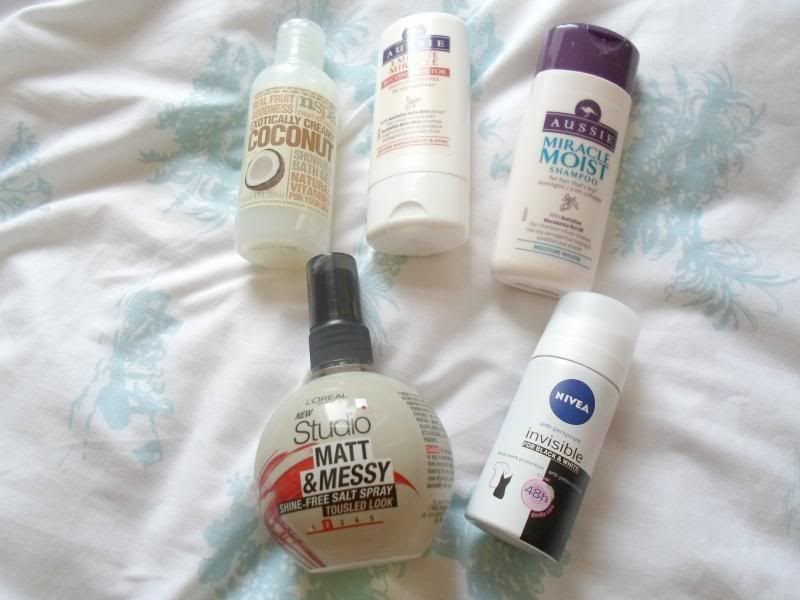 Mini Nspa Shower Gel, Aussie shampoo and Conditioner, Nivea Deodorant L'oreal Salt Spray
Asda have a great deal on miniatures at the moment, 4 for £3! The Salt spay was down too £2 and I want to stop using so much heat on my hair so I can't wait to create a textured Holiday look with this.
As promised here are my new beauty purchases for my holiday. What are your holiday essentials?