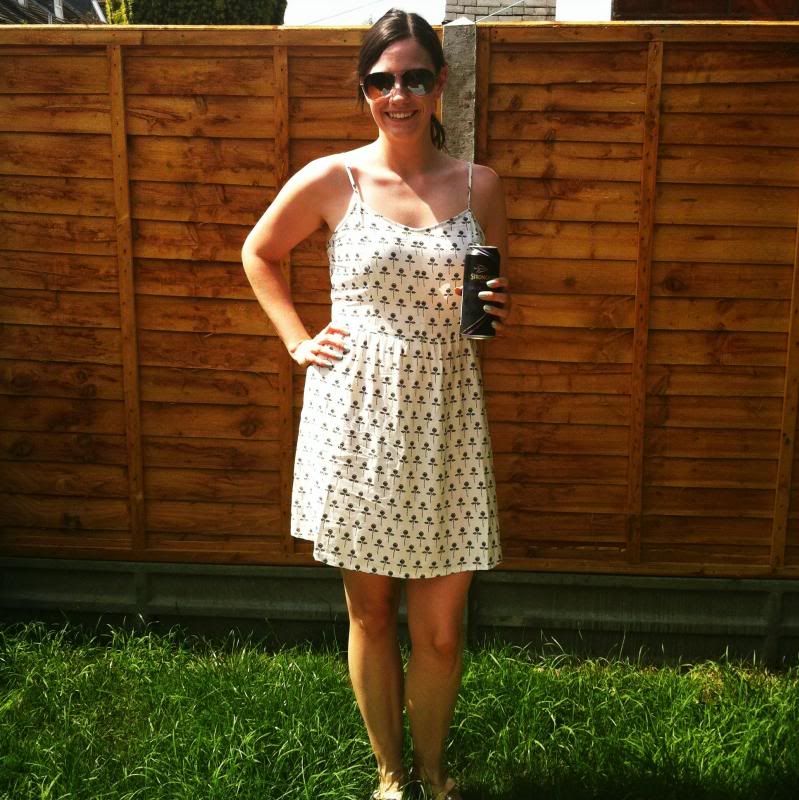 Dress:
H&M
Sunglasses:
Rayban
Beverage:
Strongow Dark Fruits :p
♥
How nice has the weather been this week! I grabbed this pretty sun dress from H&M last week and thank goodness I did, it's the most perfect dress for summer and a steal at only £12.99.
♥
My holiday countdown is on, 2 weeks today and I will be in Disney Land Florida aaahh I can't even begin to tell you how excited I am!
♥
My healthy eating and gym routine is going well, although I will say I have indulged in a few fruity alcoholic beverages this weekend, my will power isn't quite strong enough to resist the sunshine yet.
♥
My birthday is almost here too and I'm really hoping the sun will stick around, I'm hoping to get all my friends together for a picnic and then find a bar to dance the night away in the evening. I need to get on the hunt for a pretty outfit.
♥
I've had a productive blog photography weekend and I've got some lovely things I can't wait to show you. I find it so much easier to photograph things in bulk, it's good to be organised.
♥
Back to work tomorrow, why is it the weekend is just never long enough? What have you been up to this weekend?