There is nothing more exciting than going on holiday, the excitement, being up early for the flight, arriving at your hotel all just make me a bit giddy just thinking about it! The only part that makes me want to tear my hair out is packing I am awful at it.
Last night I decided it was a good time to start and to make it more enjoyable I went through my make up and skincare stash to work out what I really need to take with me. I'm usually a complete over packer when it comes to products but this time I'm trying to be sensible and take one of each product e.g. 1 blush 1 mascara and so on. This will also leave me with more room to bring things back with me!
I'm using my trusty Cath Kidson Travel bag which has 2 compartments to keep everything nice and organised.
Skincare: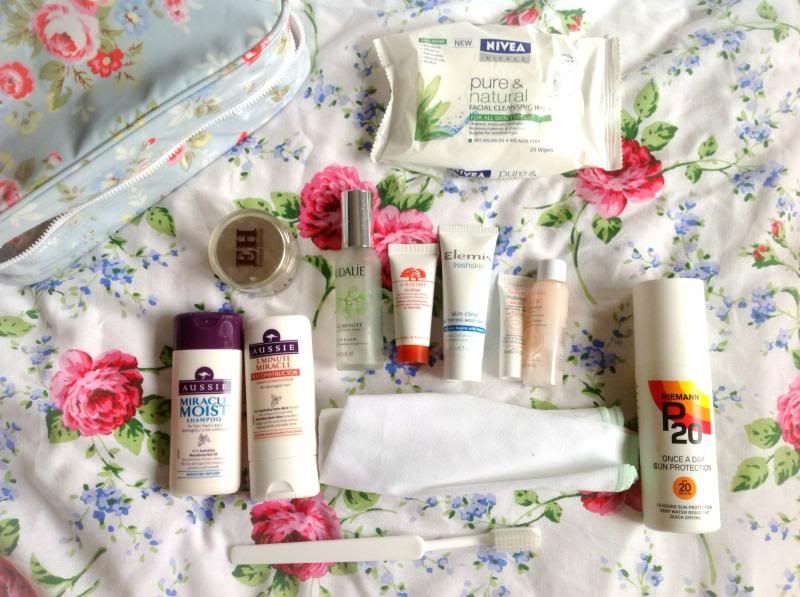 ♥
Emma Hardie Cleansing Balm
♥
Origins Ginzing Eye Cream
♥
Elemis Mattifying Moisturiser
♥
Avene Light Moisturizer
♥
Avene Gentle Gel Cleanser
♥
Aussie Miricle Moist Shampoo
♥
Aussie 3 Minute Miricle Conditioner
So I know I have to cleansers and moisturisers here but I just can't live without my Emma Hardie in the evening but its just a bit to much for the morning so this cue little Avene sample size gel cleanser has come in extremely handy.
Make Up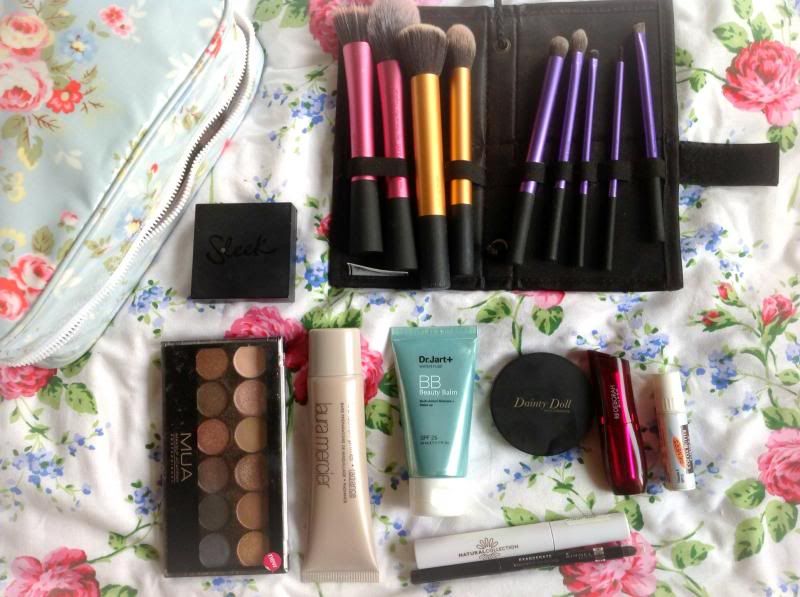 ♥
Laura Mercier Primer Radiance
♥
Danity Doll Cream Blush Orange County Girl
♥
Deborah Milano Shine Creator Lipstick
♥
Palmers Cocoa butter lip balm
♥
Natural Collection Waterproof mascara
♥
Rimmel Waterproof Eyeliner
♥
Real Techniques Brushes
I've even impressed myself here with my minimalist approach here but it is only Wednesday and I don't fly until Sunday which leaves plenty of time for additions, I've already realised I've missed out my Collection Lasting Perfection Concealer! wally.
Also my Boyfriend has the shower gel, after sun and tooth paste just to save me some space.
What do you think, is this sensible packing or am I missing something vital?